With a new (to us) home and projects galore, I knew I had to have something fun for fall but I also wanted it to be inexpensive. I remembered seeing 4 X 4 pumpkins and was ready to take on the challenge!
This project was created using little bits of time here and there. We had a table set up in the garage for cutting, sanding, and painting. Once the stem was attached, I moved the pumpkins indoors, to the kitchen island, where I could chat with my husband while creating!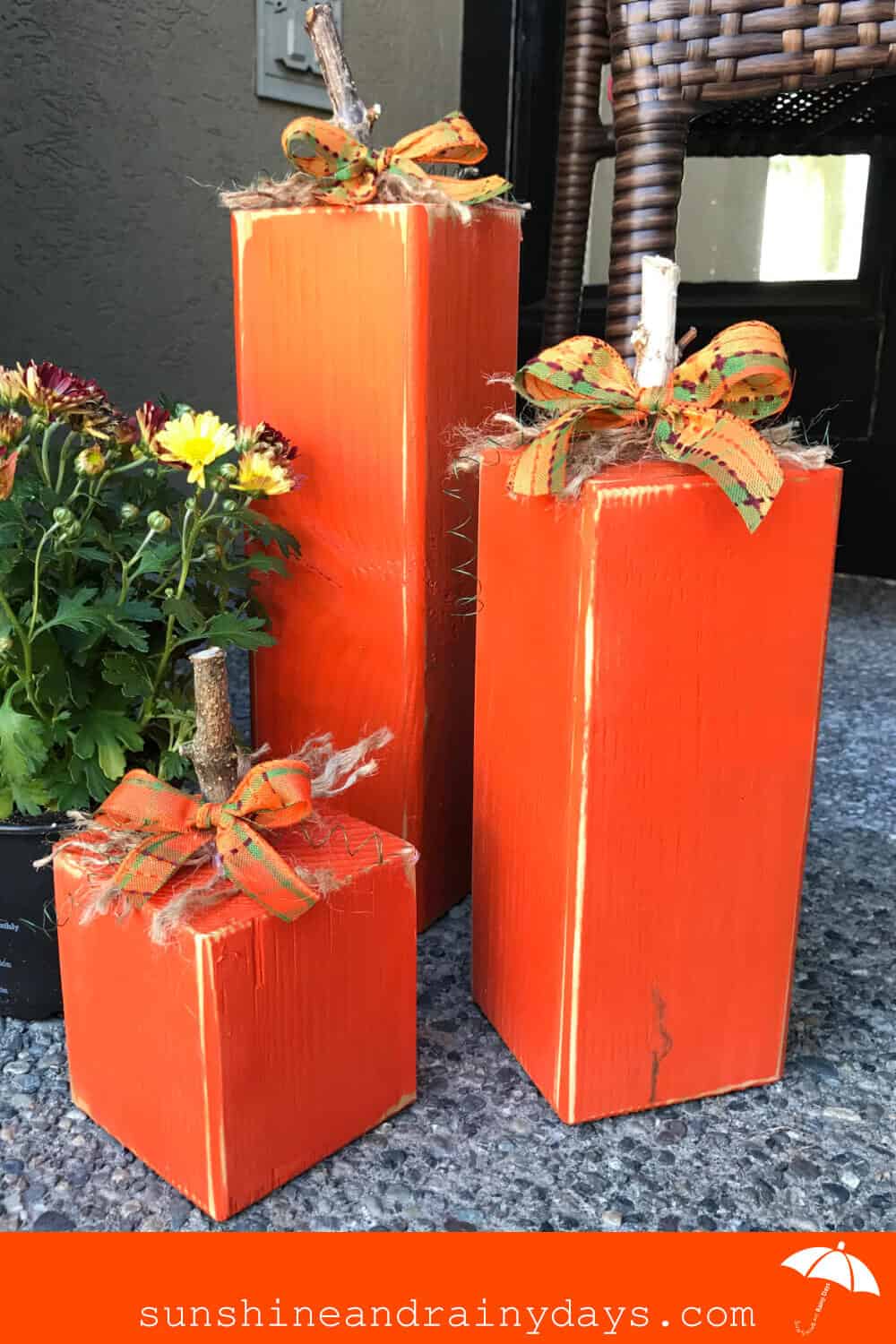 4 x 4 Pumpkin Supplies
We had most of these supplies on hand. If you have to purchase a miter saw, this will no longer be a thrifty project. Fun but not thrifty.
This post contains affiliate links. When you purchase through an affiliate link, we receive a small commission at no additional cost to you. Disclosure.
4 x 4 fence post
Sander or Sanding Block
Exterior Orange Paint
Sticks or Rope for stems
Jute
Green Wire
Fall Ribbon
Glue Gun
How To Make A 4X4 Pumpkin
Cut three blocks in graduated heights.
Use a miter saw to cut three different lengths from a 4 x 4. The smallest is a square and the other two are steps up from that. No need to measure. Just cut them to lengths that feel right to you!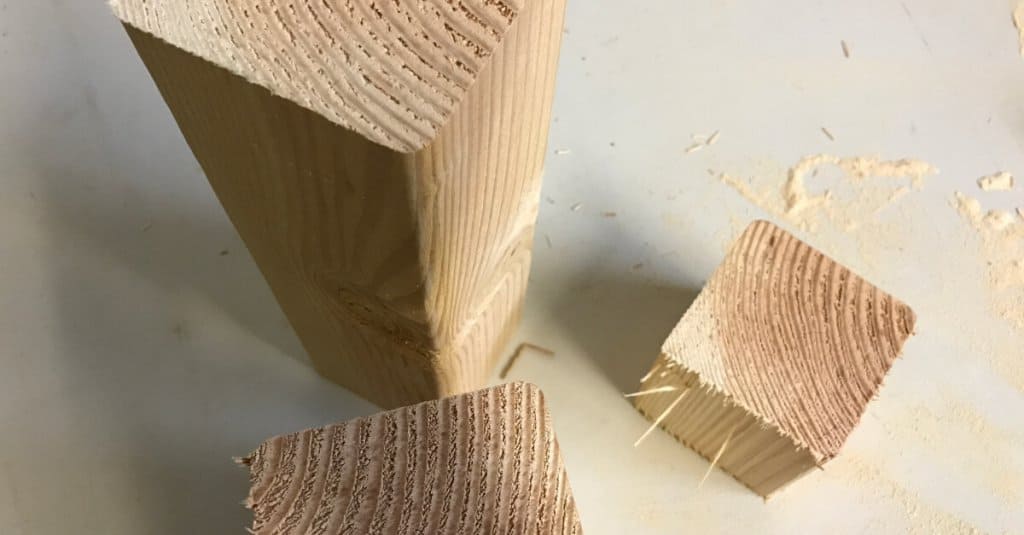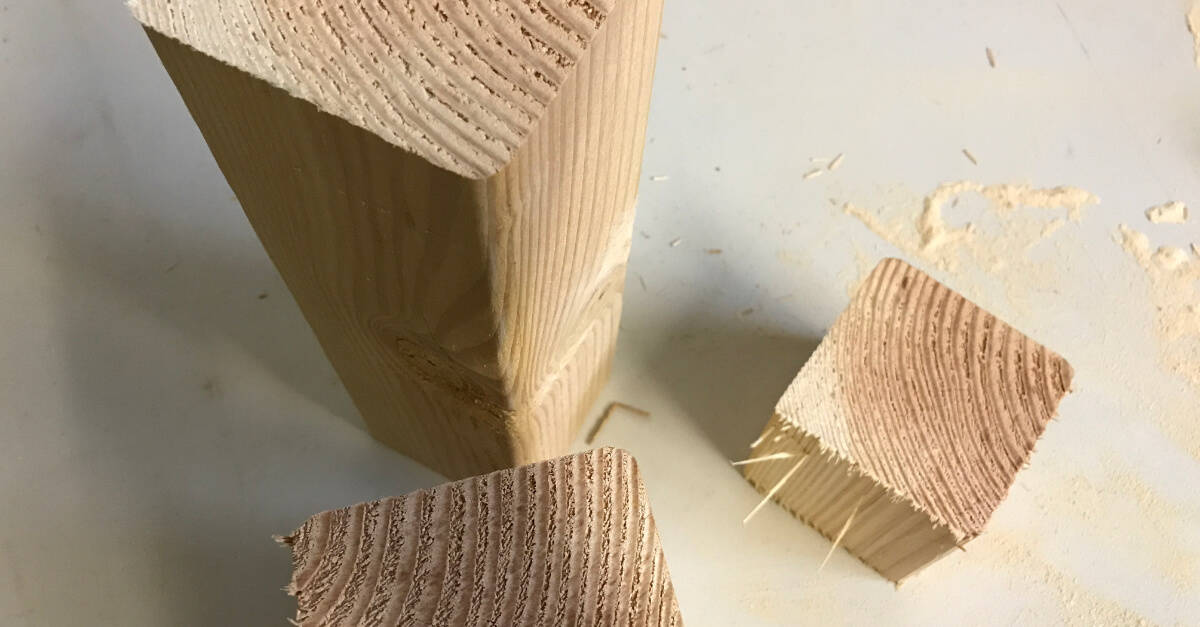 Sand your blocks.
Do a quick sand with a sander or sanding block. I like to soften the edges a bit, too.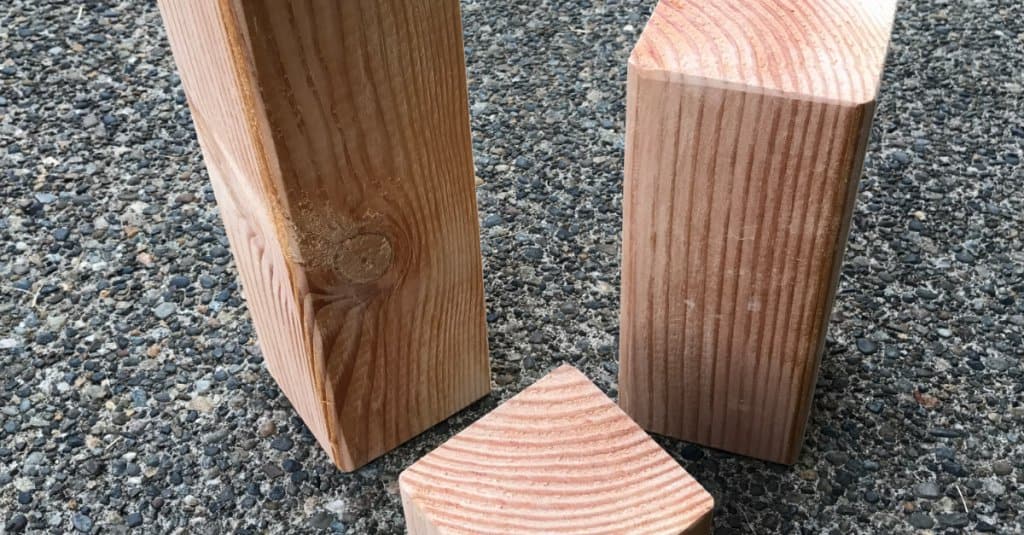 Paint your sanded blocks.
We had exterior orange paint on hand and painted just one coat. After the paint was dry, I sanded the edges a bit for a rustic look. If you don't want the rustic look, you may want to use primer first since the paint soaks into the wood.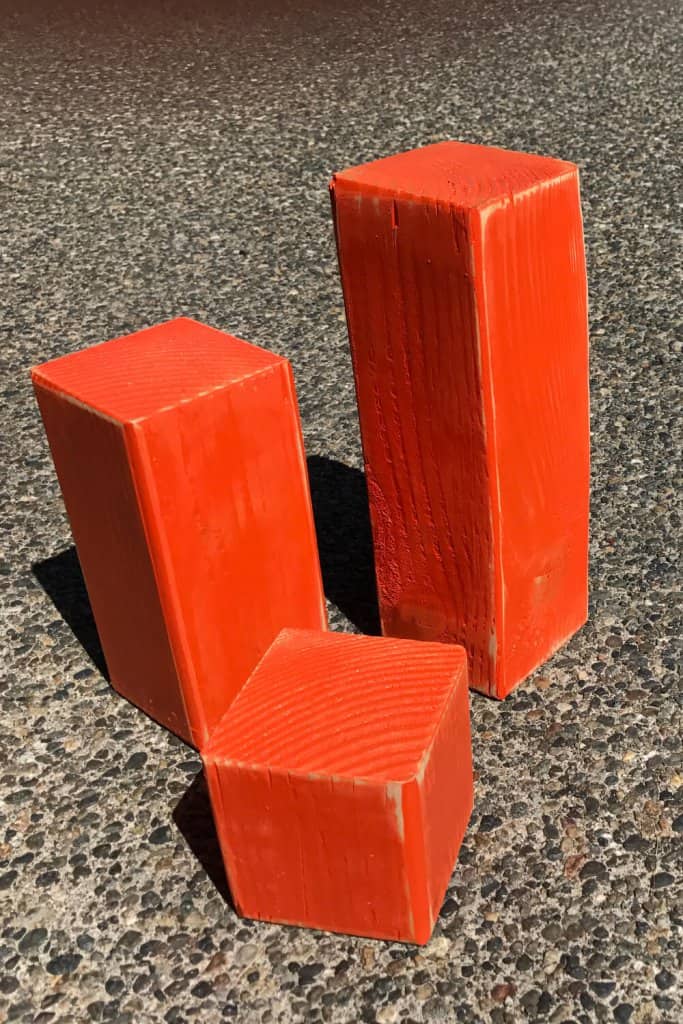 At this point, I asked my teenagers if these orange blocks looked like pumpkins and got an emphatic "NO, they look like orange blocks!"
Attach a pumpkin stem.
I used sticks from my yard and glued them on using a glue gun.
It would also work well to use rope, like I did on my 4 X 4 Firecrackers.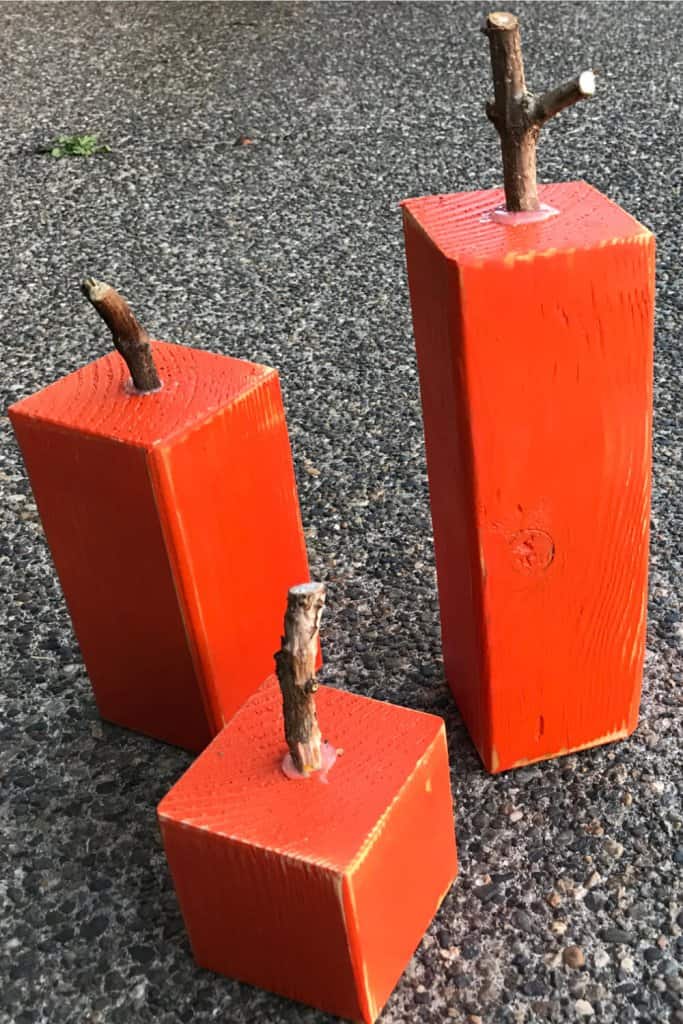 Attach jute.
Cut 4 pieces of jute and tie them around the pumpkin stem. Then, fray the jute to give it a nice, full look.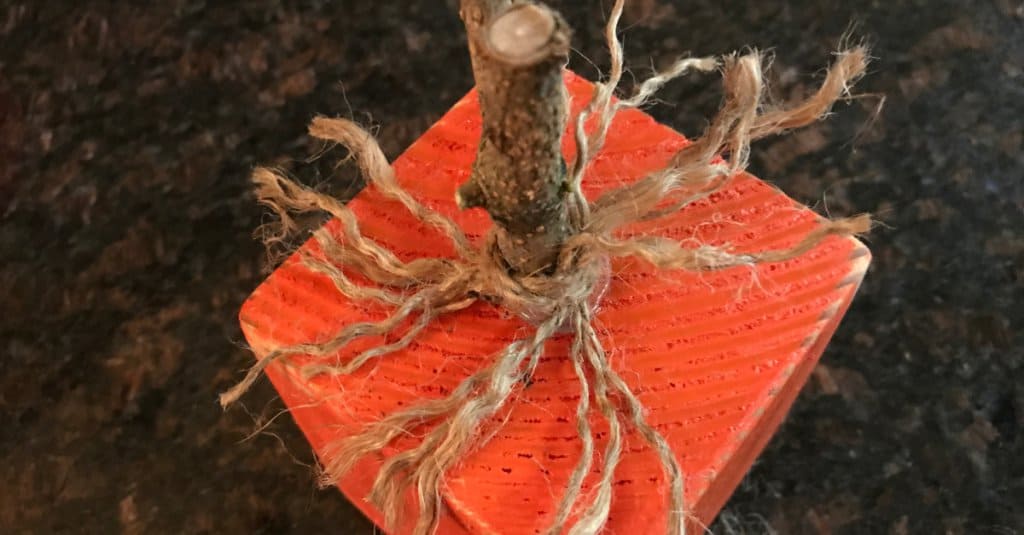 Create tendrils.
Wrap green wire around a pencil to make pumpkin tendrils. I used florist's wire but I would use thicker wire next time.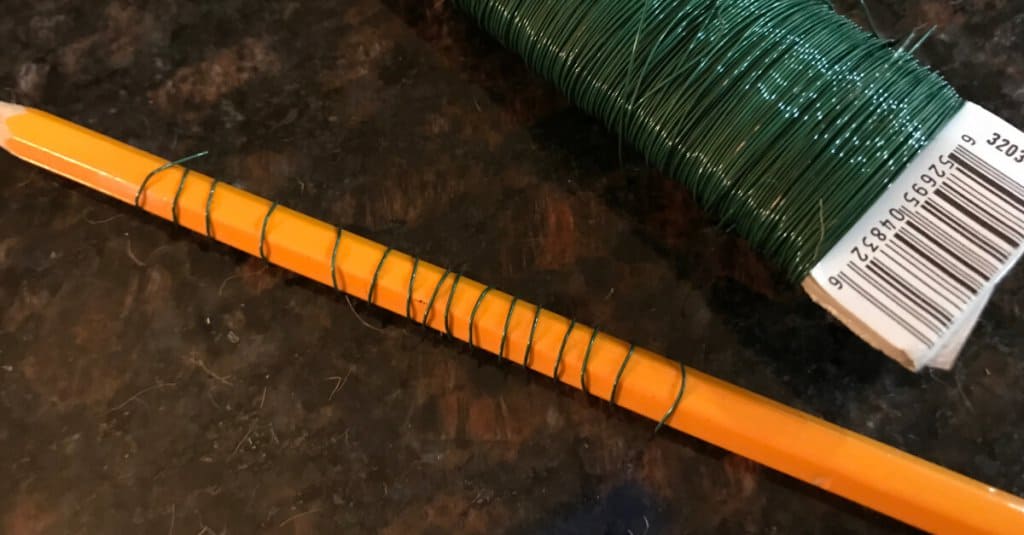 Wrap the curled green wire around the pumpkin stem.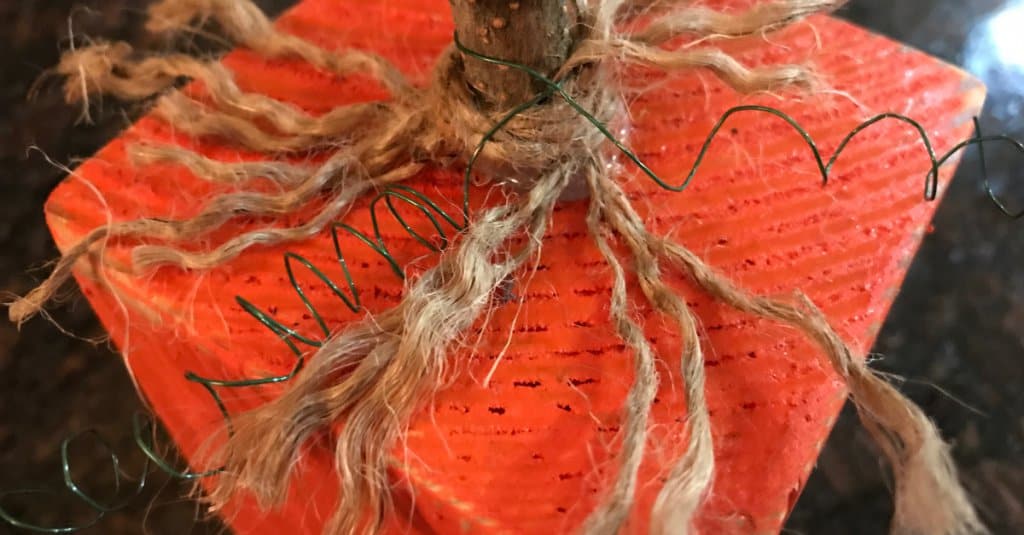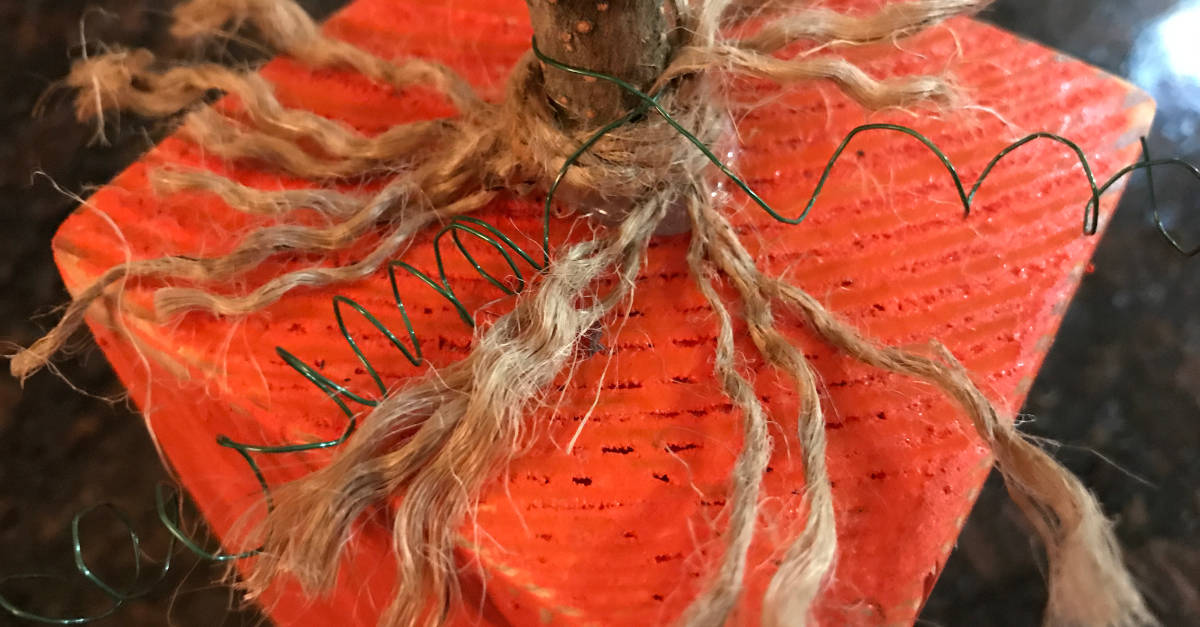 Hot glue a festive bow to the stem.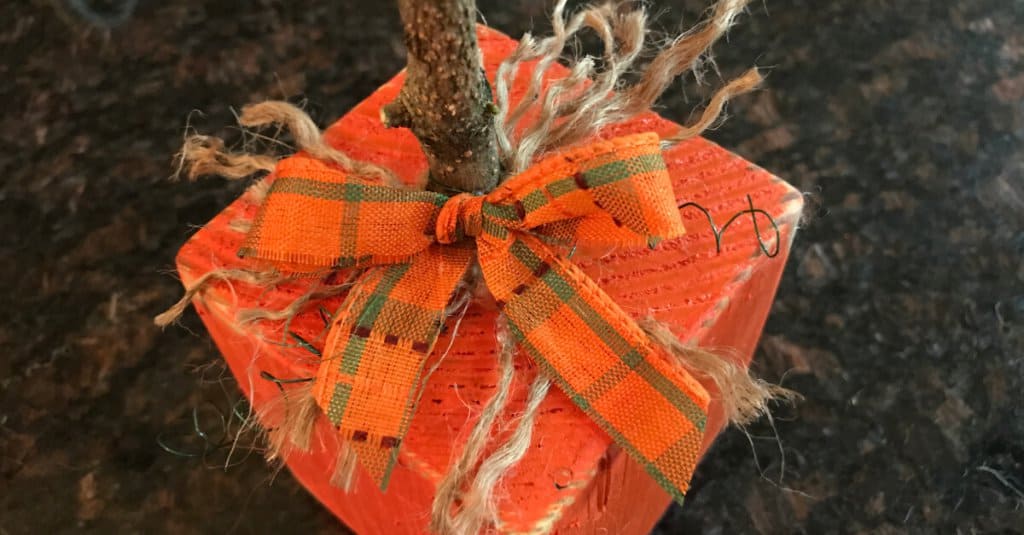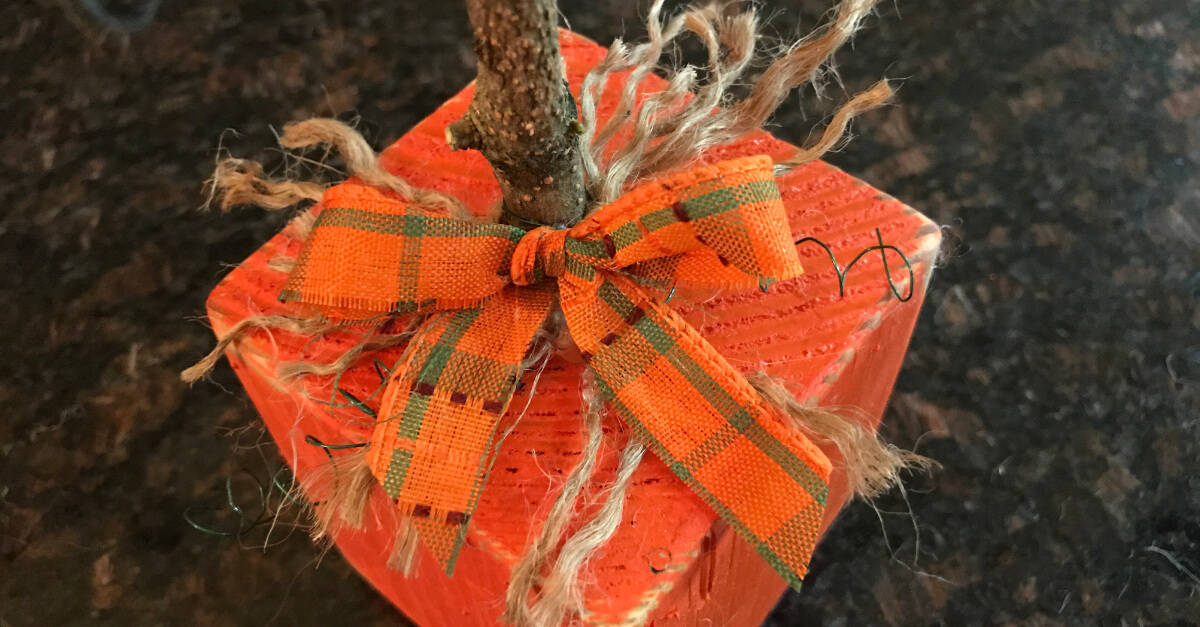 Once I completed this pumpkin, my son ran upstairs, glanced at the pumpkin and gasped, in shock, "it actually DOES look like a pumpkin!"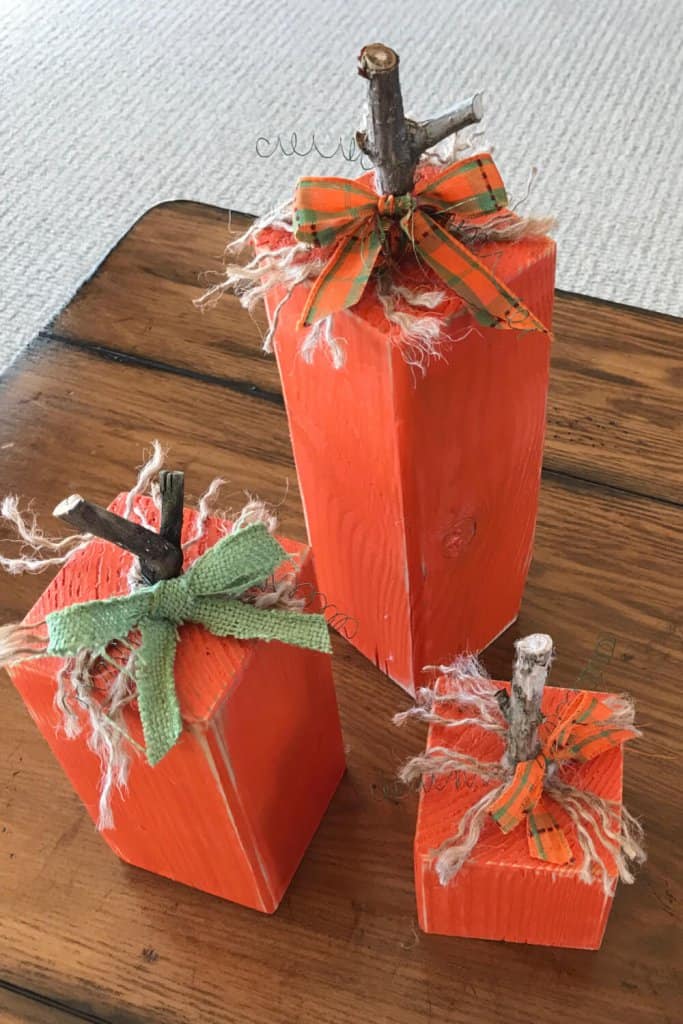 These 4 X 4 Pumpkins ended up being quite the thrifty fall project simply because we had a lot of the supplies on hand! They have brightened our home and porch and satisfied my desire for fall decorations!
More Fall Decor Ideas
More 4 X 4 Wood Crafts
Fourth Of July 4 X 4 Firecrackers