The hardest part of vacations are leaving our pets at home. Am I right? It's seriously worse than finding a babysitter! Not only are you leaving your pets behind but you have to figure out the best possible situation for them.
Do you board your pets, take them to a friend or relative's home, or hire a pet sitter? For us, leaving our Shih Tzu Bichon in the comforts of home takes a bit of the stress away.
Whether you board your pets, drop them off with friends or family, or hire a pet sitter, it is necessary to provide their caregiver with information they may need.
That's where the Pet Sitter Printable comes in to save the day!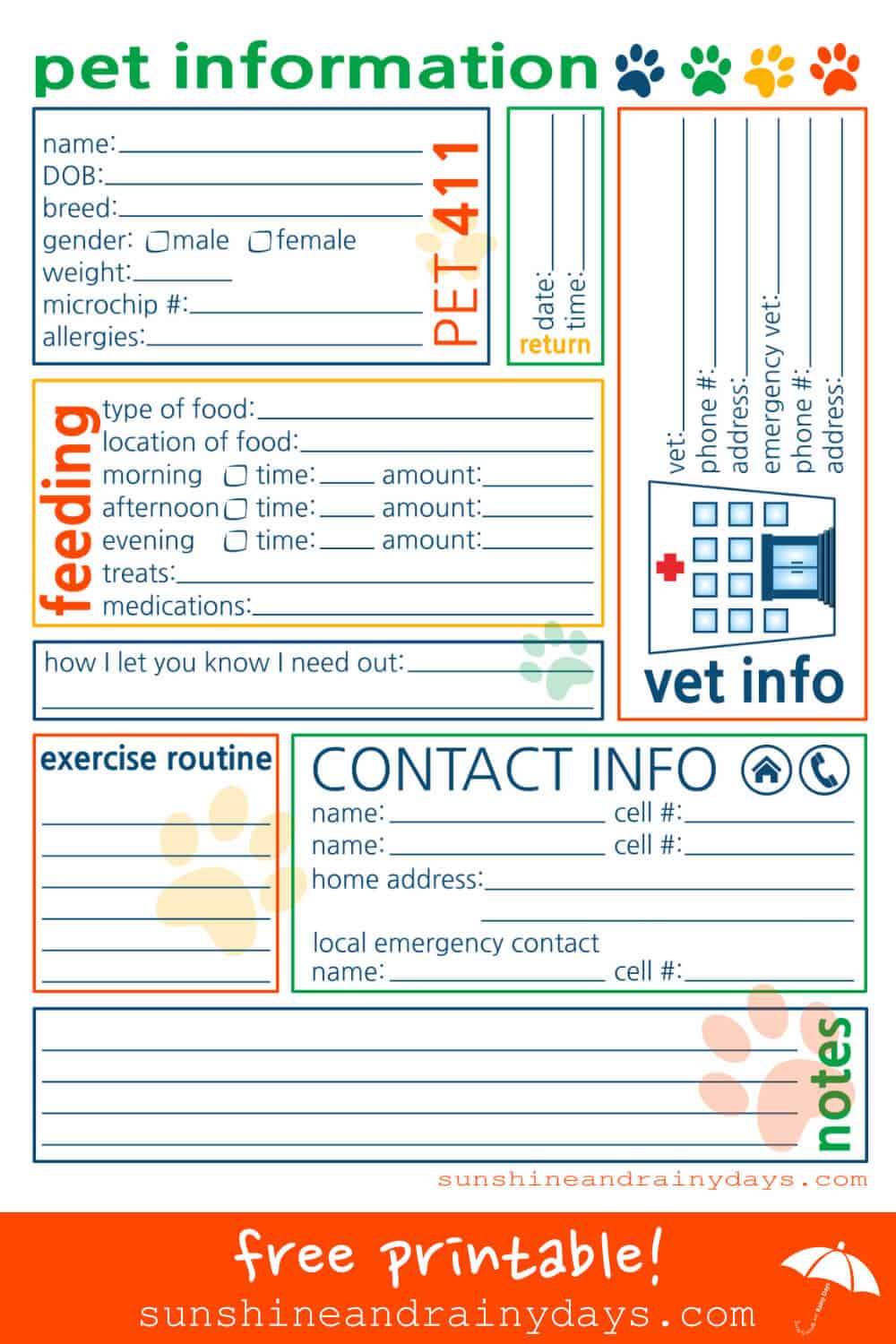 This post contains affiliate links. I will be compensated if you make a purchase after clicking on these links. Disclosure.
Pet Sitter Printable
Click the picture below for your very own Pet Information PDF!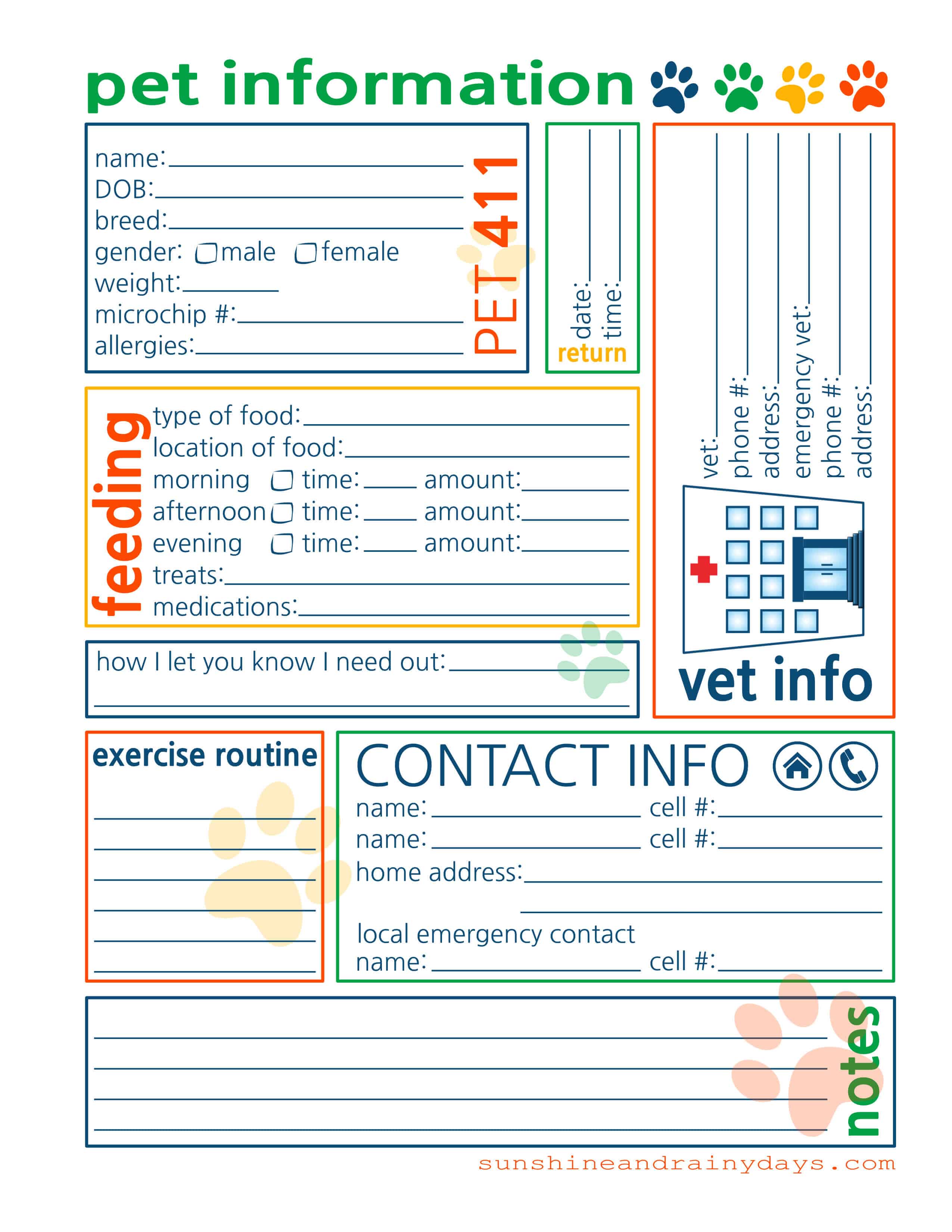 How To Use The Pet Sitter Printable
Fill out the Pet Information Printable before your pet sitter arrives to meet your pets (preferably a few days before you leave).
Go over the Pet Information Printable with your pet sitter.
Leave the Pet Sitter Printable on the counter or on the refrigerator.
Leave your pet with confidence knowing you have given your pet sitter the information they need!
More Posts You Will Love
JOIN OUR MAILING LIST TO GAIN ACCESS TO PRINTABLES, DIY's, AND FUN!
Subscribe (free!) to gain access to my Resource Library full of FUN Printables! Once subscribed, you will receive weekly emails with Printables, DIY Projects, and FUN for your Everyday Life!
By subscribing, you are agreeing to our Privacy Policy.