Are you heading out of town and wondering what type of information you should leave for the house sitter? We have you covered with the House Sitter Printable!
Sure, you can do a walk through with your house sitter and let them take their own notes OR you could print the House Sitter Information Printable and know you have left pertinent information in writing!
A day into our last road trip I had my car keys in hand and realized I hadn't left the mailbox key. I had given the house sitter our mailbox number and written out where to place the mail but I hadn't left the key. Ugh!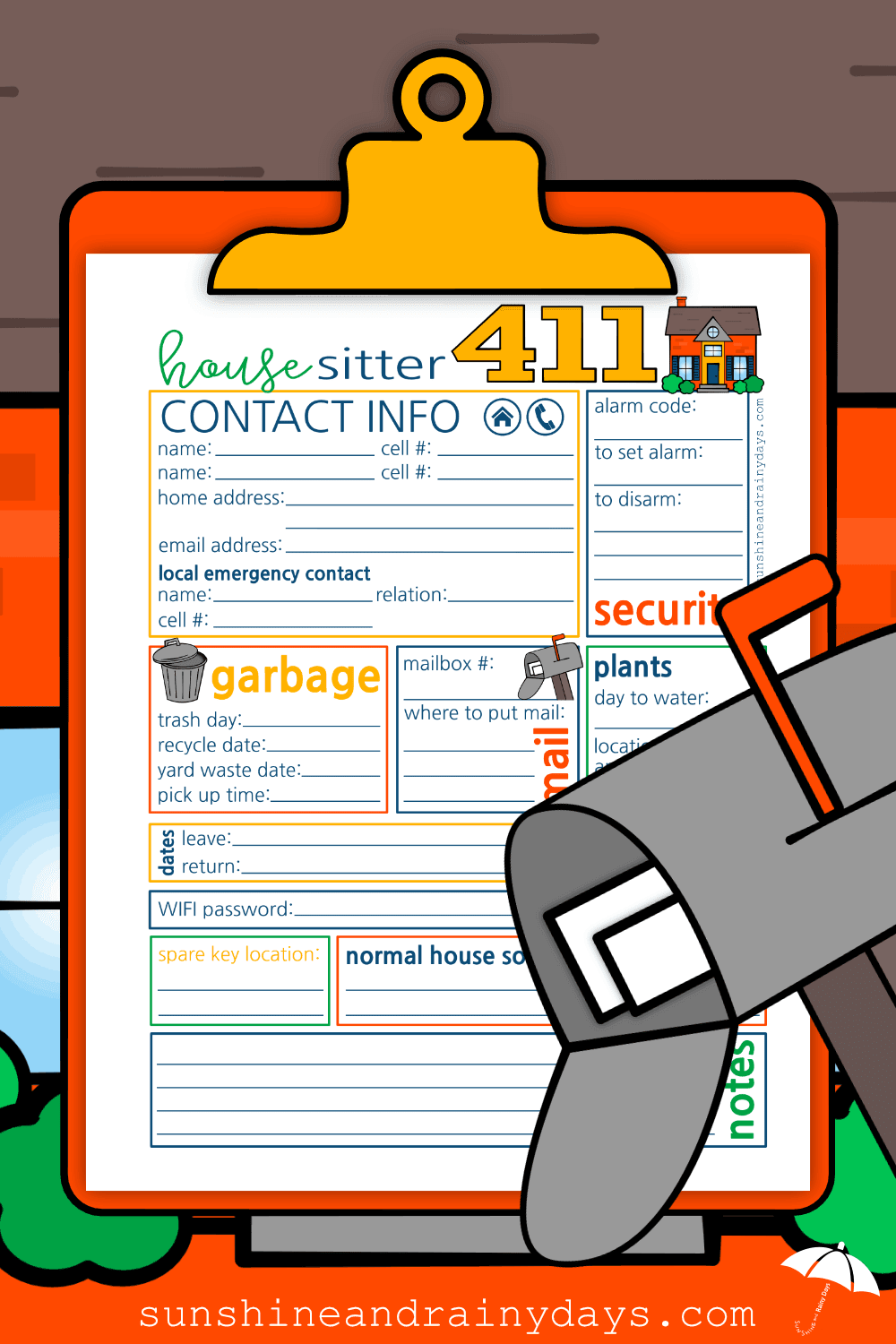 House Sitter 411 is a one page PDF that prompts you for the information you need to leave for your house sitter.
House Sitter 411 Provides Space For:
contact info
emergency contact
security system info
garbage day info
mail info
when to water plants – Check here for tips on how to keep your plants alive while on vacation.
vacation dates
WIFI password
spare key location
normal house sounds
notes
How To Use The House Sitter 411
Fill out the House Sitter 411 before your house sitter arrives.
Go over the House Sitter Information Printable with your house sitter.
Leave the House Sitter 411 on the counter or on the refrigerator.
The House Sitter Information Printable will prompt you to go over pertinent information that you may have missed otherwise. It will also remind you of the information you need to leave. Just don't forget to leave those keys!
Get Your House Sitter Printable Here
Buy the House Sitter 411, on its own, or included in the House Sitter Handbook!
More House Sitter Posts