I've had my current Address Book for YEARS … the thing is tattered and the front cover has completely fallen off. I started out with great intentions and wrote every address in pencil … you know, in case someone moves. Then, things just kind of got messy but my address book wasn't anywhere high on my to do list. Instead, it sat on my nightstand (not sure why I chose that spot) for probably the last year … waiting patiently for me to do something about it. When I created the Ultimate Discbound Password Keeper using the discbound system, I thought … hey, this would be an excellent way to update my address book, too! Yay! It really wasn't hard and I had my new Discbound Address Book done, with addresses and all, in one Saturday afternoon. I might've been looking for ways to put off the ironing.
If you haven't heard of the discbound system, no worries. It sounds more intimidating than it actually is. With just a few fun tools, you can be in on the discbound system, too!
The Ultimate Address Book … yes, this thing is ULTIMATE, has room for just one address per page. That means it's super EASY to remove and replace an address if someone moves. No need to use pencil here … but you can, if you want to!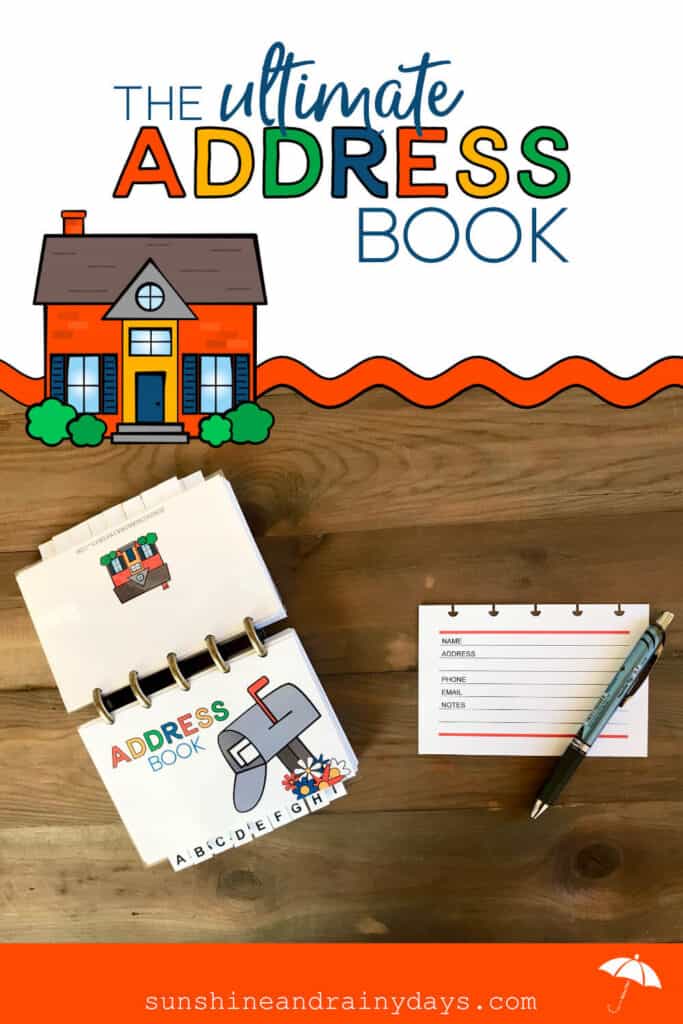 How To Create A Discbound Address Book
This post contains affiliate links. When you purchase through an affiliate link, we receive a small commission at no additional cost to you. Disclosure.
The Discbound Address Book is kind of like a modern day Rolodex!
Create Your Own Ultimate Discbound Address Book
Print the Ultimate Address Book PDF on card stock.

Print as many of the address pages as you need!

Cut the Address Book Cover, Address Pages, and Alphabet Tabs on the black lines.

I used a paper cutter for most cuts and scissors for the Alphabet Tabs.

Laminate the front and back cover.

This step is optional but I figured it would help my Address Book last longer.

Use a Discbound Hole Punch to punch the top edge of the Cover, Address Pages, and Alphabet Tabs.

I purchased the Staples Arc Desktop Paper Punch and it worked like a charm!

Use Discs to attach your pages!

The Ultimate Address Book uses 5 discs.

Fill out your Address Pages!
Keep your Address Book in a convenient spot where you will always know where to find it!
Supplies Used For The Ultimate Address Book
With the right tools, the Address Book is a breeze to put together!
Cardstock – this is the Cardstock I use
Paper Cutter and Scissors
Laminator and Lamination Sheets – Optional for Cover
Discs for Discbound System – these are the ones I ordered and I like them a lot!
I'm SO happy to FINALLY have my Address Book up to date and the cool thing is … it will be EASY to update in the future, too!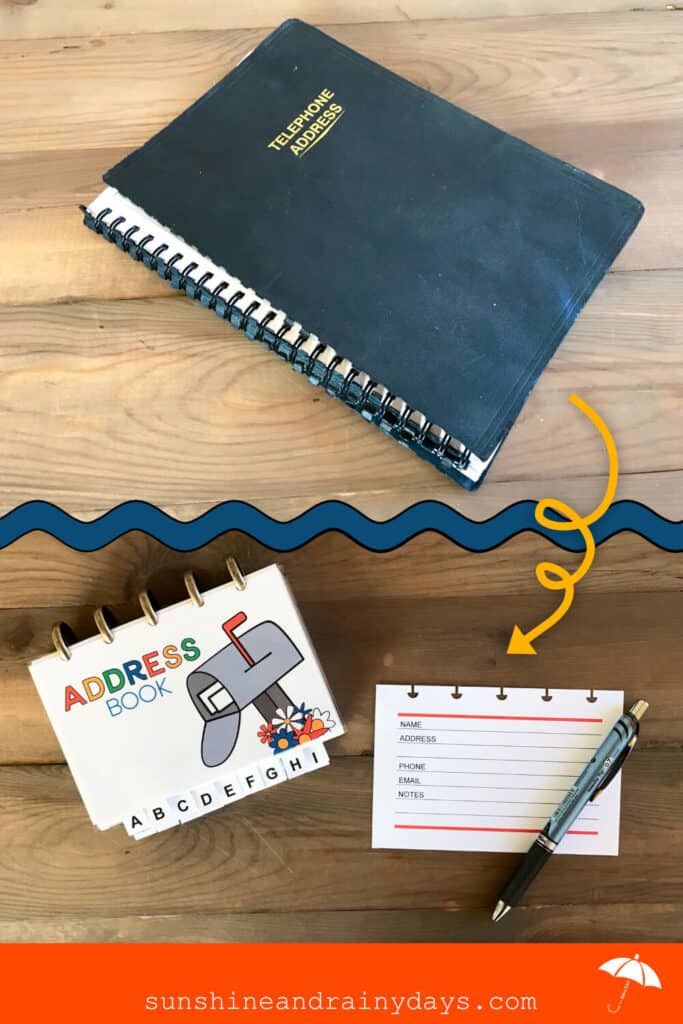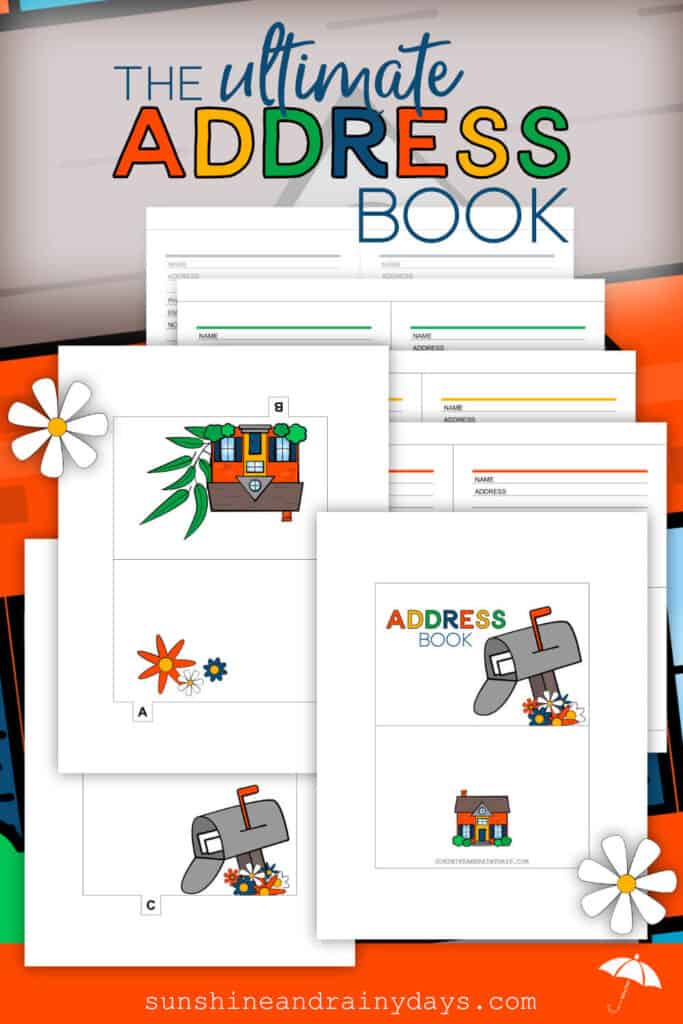 More Discbound Books