Organize your pets' records in one Pet Binder and never have to search for their paperwork again! Our Ultimate Pet Binder is here to help!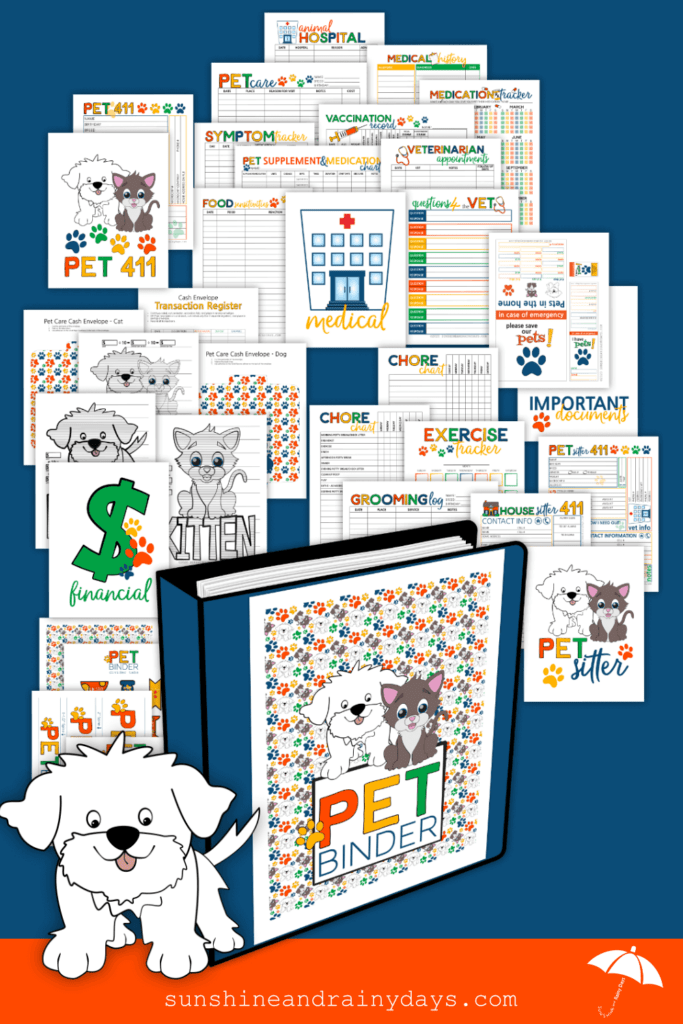 The Ultimate Pet Binder
Our dog is a Shicon (Shihtzu-Bichon) who has hair instead of fur. That means he gets to go see the groomer on a regular basis for haircuts!
One day, the groomer told us that TeddiBear was a bit nippy when she touched his hip.
I was certain my husband had taken him to the Vet about that issue but the next haircut day, the groomer told us she found a lump on Ted's hip. Oh no! That freaked us out a bit.
TeddiBear went back to the Vet and we found out he has a fatty deposit. That was a relief!
I decided right then and there that TeddiBear needed us to track his medical information, just like we do our own.
Of course that set me on a mission to organize ALL of Bear's information and the Pet Binder was created!
Pet Binder Supplies
This post contains affiliate links. When you purchase through an affiliate link, we receive a small commission at no additional cost to you. Disclosure.
Paper
Dividers – These are my favorite … they have POCKETS!
Now that you have all those fun office supplies (don't you just love office supplies?), it's time to get your Ultimate Pet Binder organized!
Get your Pet Binder Printables Here
Click the button to see the printables you get!
Next time we go to the groomer's we can take a look at Bear's chart and remember to tell them he has a fatty deposit that's a little sensitive.
Knowledge is power!