If an emergency situation comes up, be prepared with the information you need with this Editable In Case Of Emergency card.
Not too long ago, my husband passed out and was unresponsive. I called 911 and, within a few minutes, multiple emergency personnel were in our home. An EMT or firefighter (I don't remember which) pulled me aside and asked me questions about my husband's health. It was an emotional and frantic time but, somehow, I was able to give them the information, from memory. At least what I knew.
That situation prompted me to create an In Case Of Emergency Card that could help you relay important information when it's hard to think clearly.
What Is The In Case Of Emergency Card?
The In Case Of Emergency Printable is a one page PDF with four cards on the page. Each card provides room for the following information:
Name
Address
Blood Type
Emergency Contact
Phone #
Existing Conditions
Allergies
Medications
How To Use The Editable Emergency Card
Print the Emergency Card PDF and fill in the information, by hand, or fill the printables out in an Adobe viewer.
Cut the Emergency Cards.
Fold each card in half.
Laminate the cards for durability.
Keep your Emergency Cards in an easy to access spot that your family members know where to find them.
Get Your Editable In Case Of Emergency Cards Here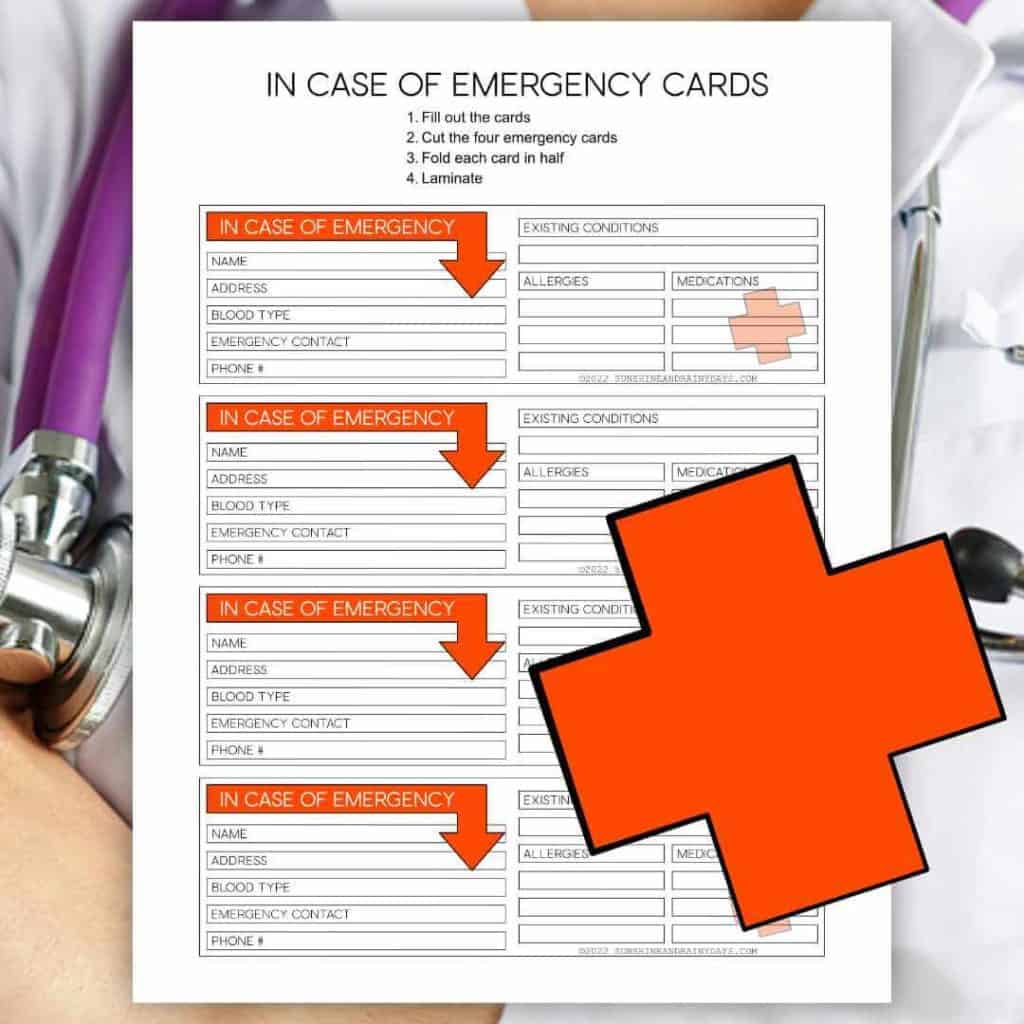 Thankfully, my husband was okay after a ride in an ambulance and a few hours in the emergency room. Turns out, he was severely dehydrated from a virus. As a reminder to stay hydrated, he has a nice scar where he hit his shoulder as he fell.
More Medical Printables
In Case Of Emergency Information Sheet