Whether your student is studying from home or in person, a Daily Student Planner can help them stay organized so you don't have to nag them to stay on task!
The thing is … it's hard to remember everything. Even though, in the moment, it seems clear as day, you know things will slip by. It's time to get organized, with one simple daily planner, for your student.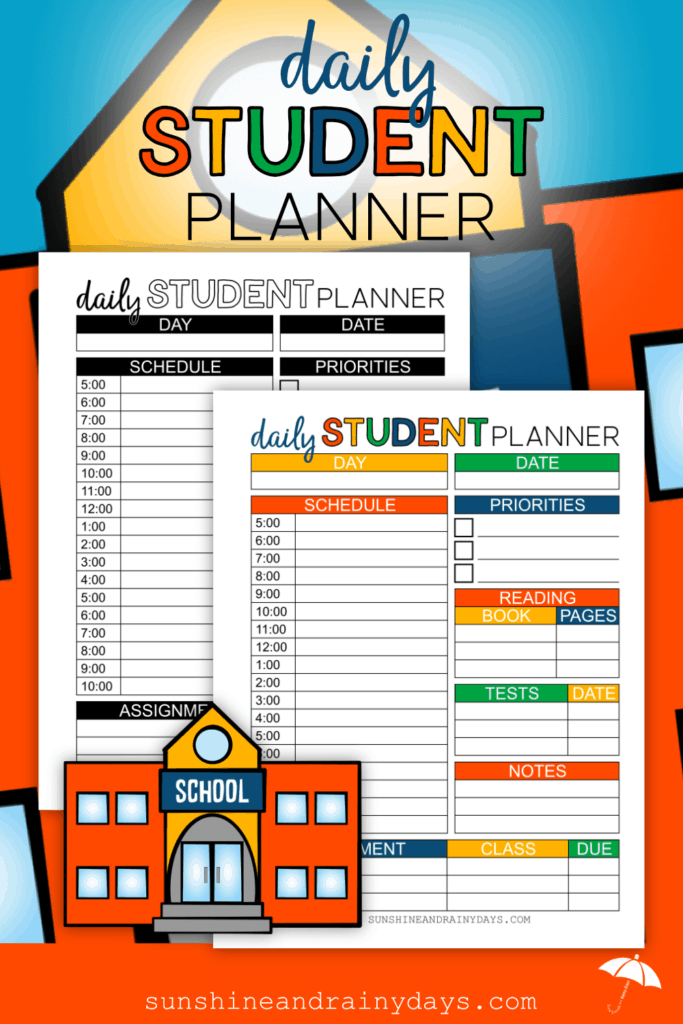 Daily Student Planner
The Daily Student Planner comes in both color and black and white. Depending on your printing preferences, we have you covered!
The Daily Planner Includes The Following Information
Day
Date
Schedule
Priorities
Reading
Tests
Notes
Assignments
How To Use The Daily Planner For Students
Print the Daily Planner in either color or black and white. (I would print enough for a month at a time.)
Either the night before or early morning, fill out the Day, Date, Schedule, and Priorities.
As your student works through their schedule, they can fill in Reading, Tests, Notes, and Assignments.
At the end of the day, add the Daily Planner to a binder, to refer back to or … if you have the Student Planner, add the Assignment and Test dates to your monthly spreads!
Get Your Daily Student Planner Here
Join The Sunshine Club to get your FREE Daily Planner For Students!
More Student Planners