If you find yourself forgetting all of the little to do's you would like to accomplish each day, this Daily To Do Checklist will serve as a reminder to get those things done so you can place a checkmark next to them and move on to the next task.
In my online business, I found myself with a bunch of little to do's that I would forget as soon as I sat down at my computer. I've always liked lists and checking things off gives me great satisfaction so I decided to create a daily to do's list just for the things that need to be done each and every day.
This list serves as a great reminder of what needs to be done and gives me the joy of checking things off my list.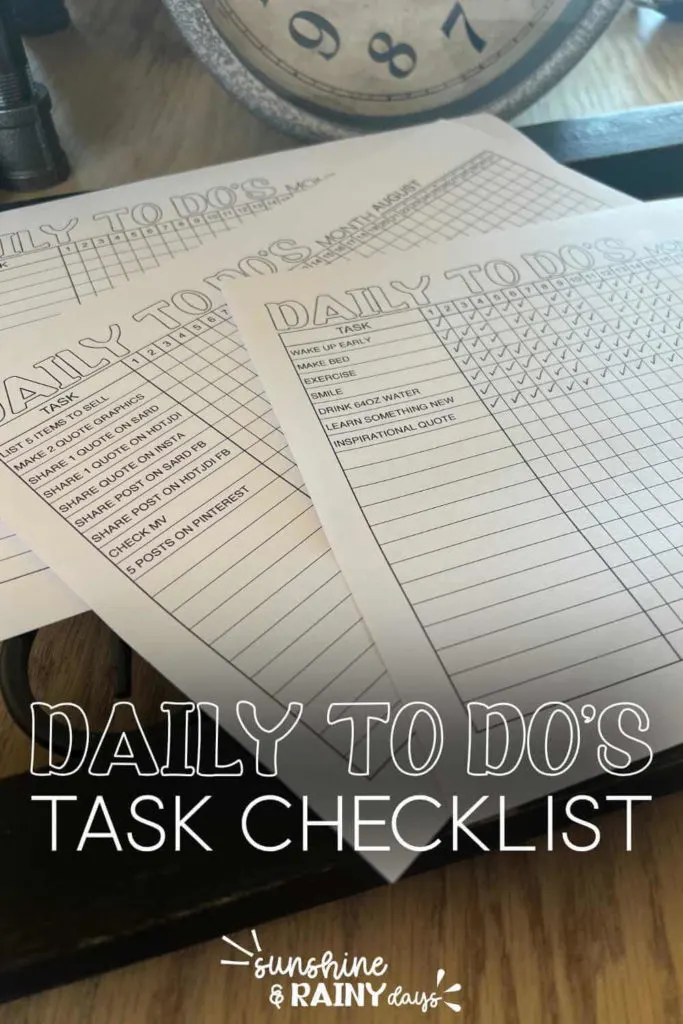 How To Use The Daily To Do's Checklist
Download the checklist.
Fill out the month and the tasks column. These fields are fillable, right on your computer using Adobe Reader. You can also fill out the fields by hand!
Print the checklist.
Add to the tasks list, as you remember tasks, by hand.
Place a checkmark under the date and next to the tasks you complete.
Who Should Use The Daily Do's Checklist?
This checklist can be used by anyone who would like to be more productive.
How many times do we get sidetracked and forget to do important things? When you have a list in front of you, it's hard to get sidetracked!
Stay-at-home moms. Stay-at-home moms may want to keep a schedule for their little ones and make sure she gets a shower in, too!
People who work 9 – 5 jobs. Those who work regular jobs have certain things they need to accomplish each day and a daily to do list will keep them on track.
Those who run their own businesses from home. This is me! It's super easy to get off track when there's laundry to fold and social media to peruse. I use my to do list to remind me to share posts on social media and check stats, just to name a few.
K-12 students. Elementary students can use the checklist as reminders of what to do each school day. It could include things like making my bed, brushing my teeth, doing homework, etc.
College students. College students might want daily reminders to exercise, do something fun, get outdoors, and do homework.
Get Your Daily To Do's Task Checklist Here
The blue fields on this checklist are fillable, using Adobe Reader, but you don't have to fill out the fields on your computer. The blue fields will not print blue and you can write on the to do checklist by hand.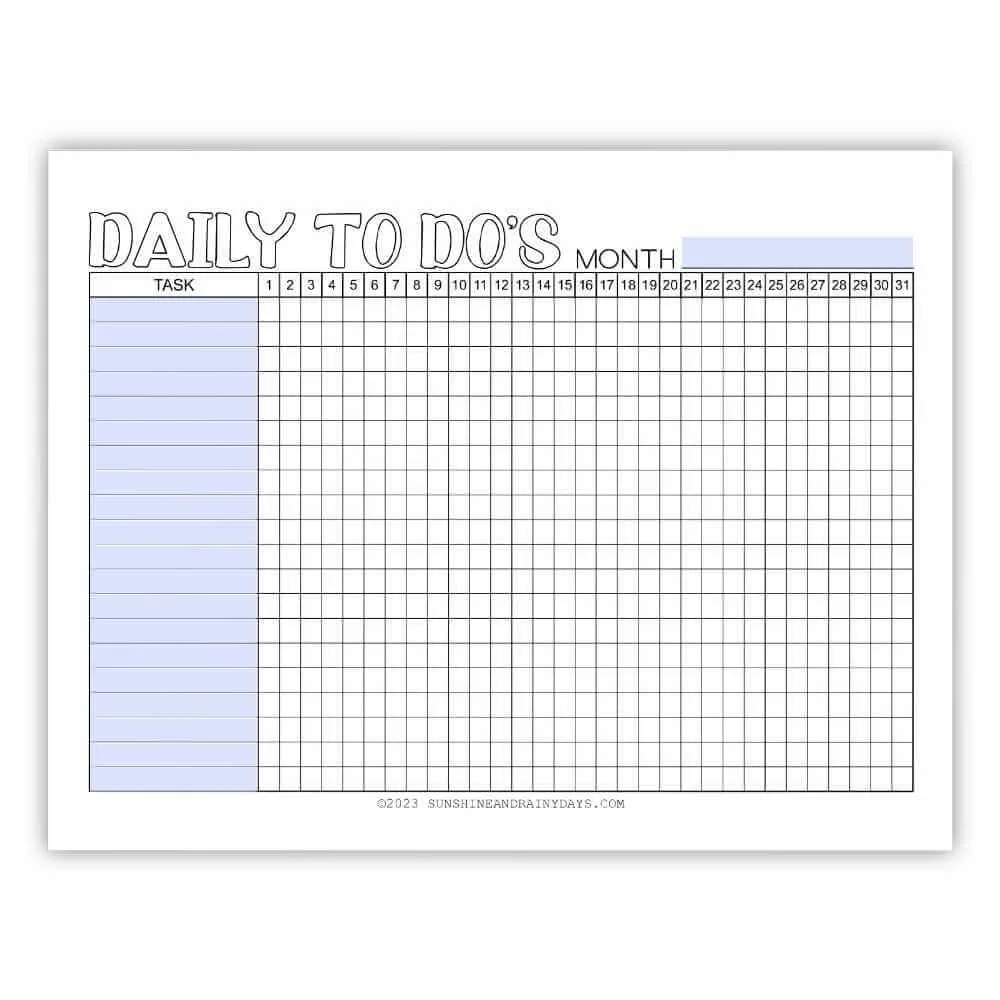 Recently, I've been selling clothes on Poshmark and Facebook Marketplace. I have a huge pile to sell and that can be overwhelming so, instead of attacking the whole pile, I've decided to list five items a day. I added that task to my daily to do list as a part of my daily routine this month.
The daily to do checklist is meant to be used for the things you need to accomplish every day for that month. It's a great way to remind you of what needs to be done and gives you the satisfaction of marking it off as you go.
More To Do Checklists