Use this Customizable Grocery List Printable to make a shopping plan that you can use week after week.
My husband and I shop together at Costco but, since he's the one who cooks dinner, he does the regular grocery shopping, on his own, while I work on fun projects! Sometimes that means I forget to tell him grocery items I'd like to have so I either end up running to the store again or doing without until the next shopping trip.
Then, my husband asked if I could make a Grocery List Printable to help him know the basics to shop for and I was more than happy to oblige!
Of course, my goal was to create a Grocery List Printable that would work for you, too!
Since your grocery list probably looks different than ours, I created a customizable list so you can write or type in the grocery items that YOU ordinarily buy to fit your weekly meal plan.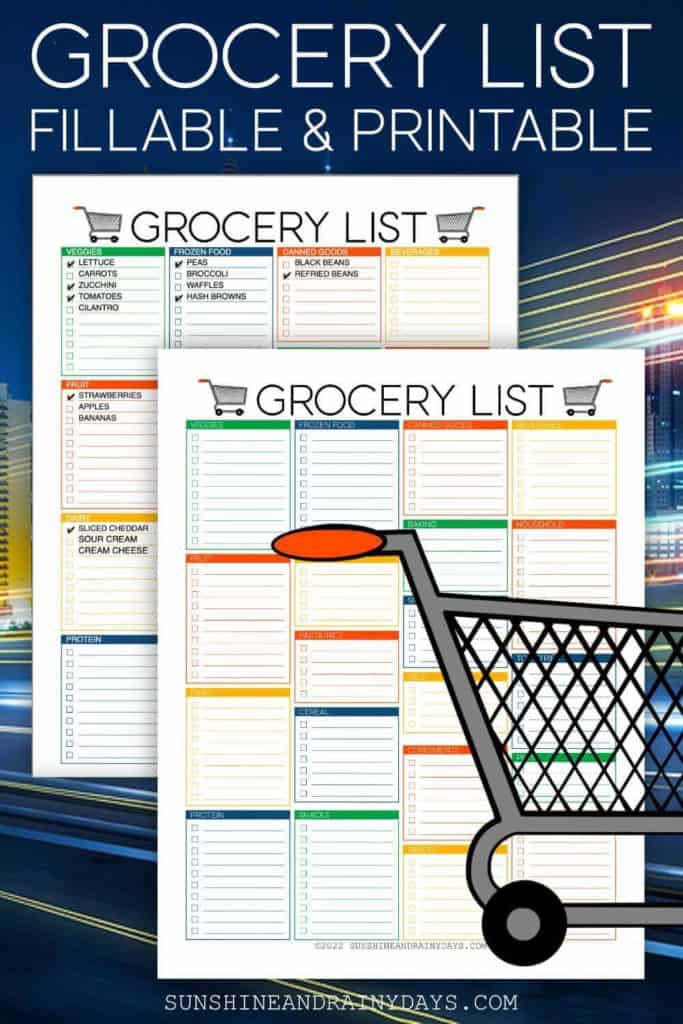 How To Use The Customizable Grocery List
The Fillable Grocery List is super customizable. Don't care for one of the grocery categories? You can change it! Open in Adobe Acrobat PDF Viewer for the most reliable results.
Fill in your grocery items, right on your computer.
Click to place a checkmark next to the items you need this week.
Print the grocery list and take it to the store with you. If you'd like to mark things as you place them in your cart, you can do that too!
Next week, use the same list and check the grocery items you want to purchase.
You can also print the Grocery List and fill it out, by hand. The Grocery List Printable has the following categories:
Veggies
Fruit
Dairy
Protein
Frozen Food
Breads
Pasta/Rice
Cereal
Snacks
Canned Goods
Baking
Spices
Oils
Condiments
Sauces
Beverages
Household
Toiletries
Pets
+ This
Get Your Printable Grocery List Here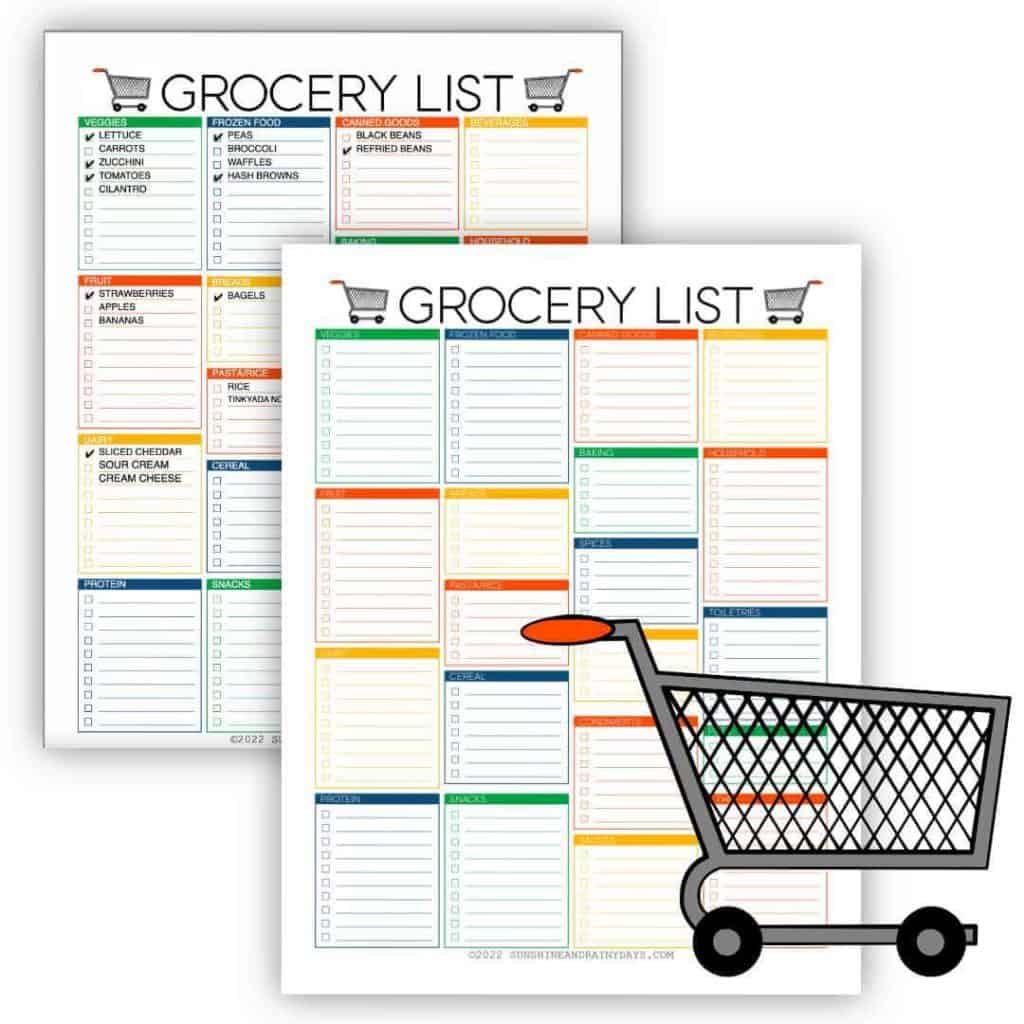 We are super excited to use this new Grocery List Printable and hope it helps you save extra trips to the store.
More Grocery Tips
This post contains affiliate links. When you purchase through an affiliate link, we receive a small commission at no additional cost to you. Disclosure.
If food allergies and shopping organic are a part of your grocery shopping concerns, check out Thrive Market. We shop at Thrive Market, on a regular basis, and love that the prices are better than our local grocery stores and our order is shipped directly to our door!
I was honored to host a local friend of mine to practice her TEDx Talk on a group of local ladies. Her name is Amy and she went viral on Instagram for Strawberries In A Jar.
It's Amy's mission to bring hope back into your kitchen and revolutionize the way you think about groceries so you can save money and waste less. She is so passionate about helping families that she created a course called The Grocery Solution so you can stop throwing away your grocery budget.
Amy also has a few Kindle books out:
I Bought It, Now What?: How to Wash and Store Produce, Waste Less and Save Money
I Bought It, Now What? Summer Edition
Do you like to pay cash when you grocery shop? Check out the Cash Envelope System for a fun way to categorize your cash!
More Fillable Documents
Fillable Things To Do Checklist