The house, teenagers, work, cars, health, responsibilities, and this crazy, scary world! It's easy to get overwhelmed and find anxiety knocking at your door. We long for clarity of mind and a time where our mind can actually relax and be still. The Brain Dump Printable is one small way to bring relief to your hectic world.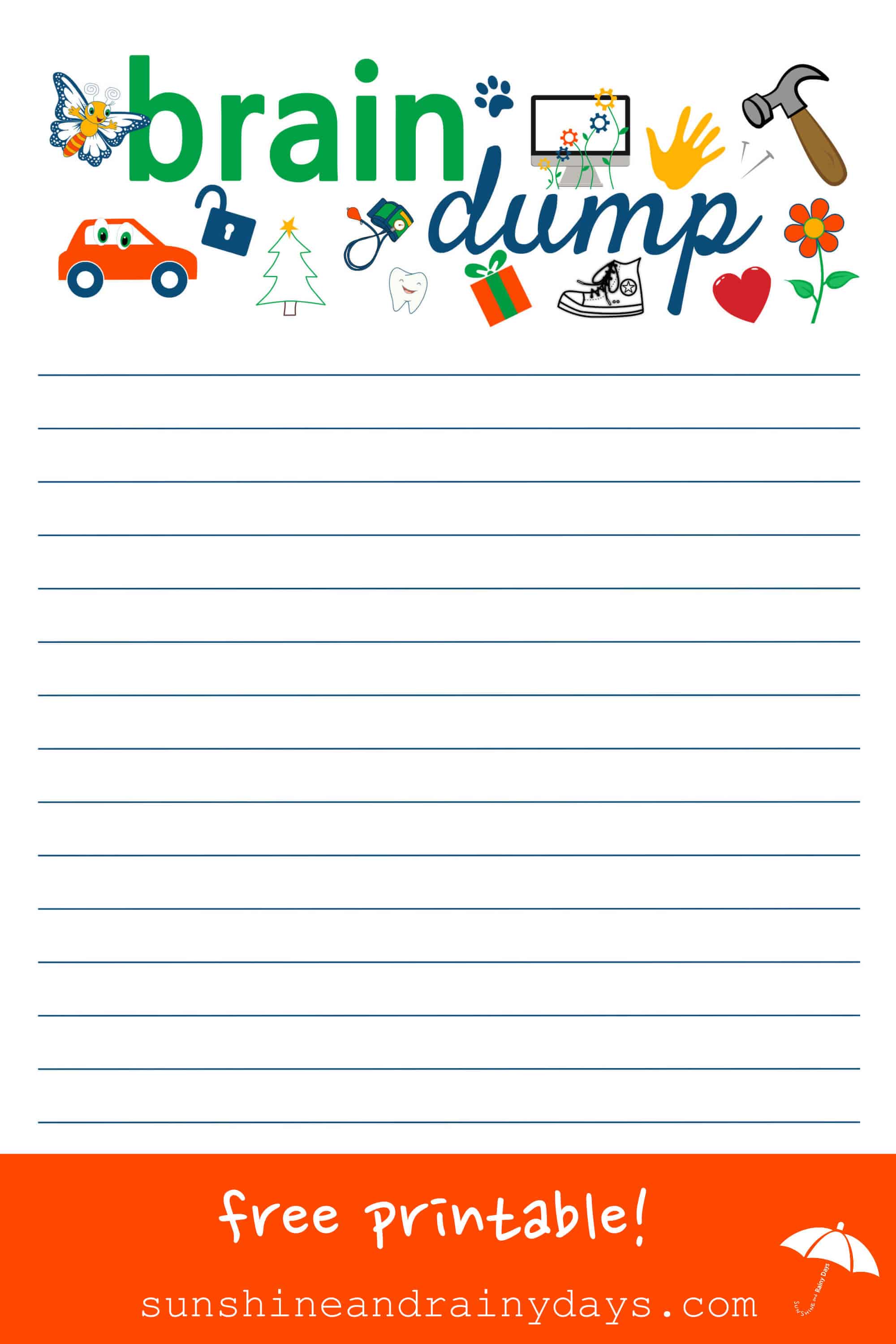 Have you ever had a car window just roll down all on it's own? You try to roll it back up but the motor just makes a noise and the window goes down further. Freaky, right? That JUST happened here. The teenagers came home from school and said the window was broke. I know, from experience, this can happen when the window mechanism is old and decides to give out.
'Call the mechanic' went straight on my Brain Dump list.
Use the Brain Dump Printable any way you like. There are no rules here! Just write down everything in your head. It can be Honey Do's, projects, New Home To Do's, appointments to make, Holiday plans, gift ideas, or even your thoughts on our world. If it helps you to write, the Brain Dump has worked!
If you would like clear guidance on how to use a Brain Dump, check out How To Complete And Organize An Effective Brain Dump by Kalyn Brooke. She'll hook you up!
Brain Dump Printable
Click the picture below and dump that brain! It just takes paper, pen, and the thoughts swirling in your head.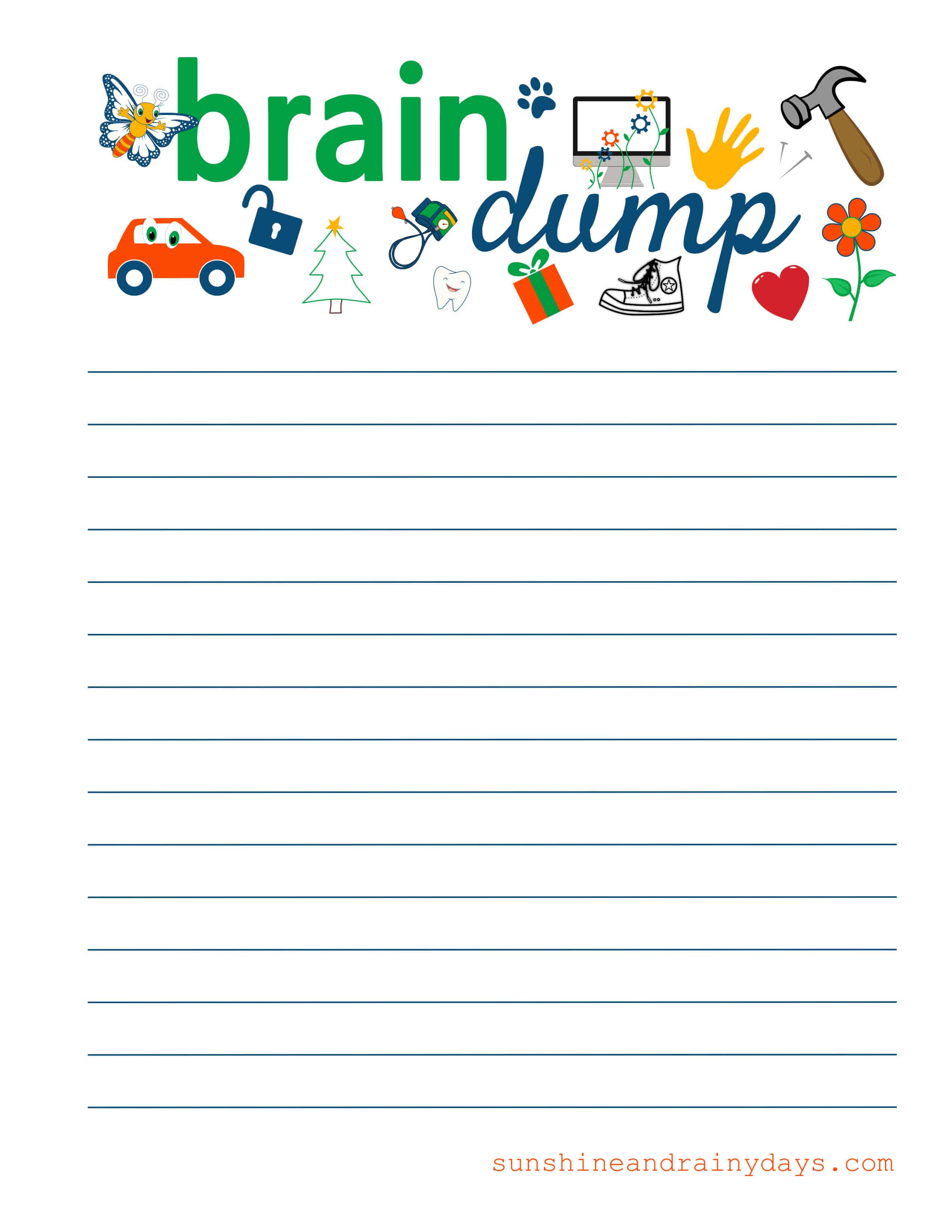 The Brain Dump is even good for teenagers! Our teens have so much to think about these days and anxiety creeps up on them. Help them get those thoughts on paper and keep it in their Big Book Of Everything.
The teenagers don't want to drive the truck to school with the window down. I totally understand. Mom bus is back in session, for a few days anyway.
I'm about to take care of one thing on my Brain Dump list!
JOIN OUR MAILING LIST!
Subscribe (free!) to gain access to my Resource Library full of FUN Printables! Once subscribed, you will receive weekly emails with Printables, DIY Projects, and FUN for your Everyday Life!
By subscribing, you are agreeing to our Privacy Policy.