We are working on four weeks since we moved into our new home and the to do's seem endless. I had scratch paper everywhere! Shopping lists, who to call, stuff to clean, projects to plan, things to fix, what needed to be removed, and what I could sell. I had to get it all in one place to check off as I go. That's when I created the New Home To Do List printable complete with boxes to check off things done, bought, or sold!
I gotta see it! Plus, my husband has always been a list guy. Write it down and he loves the satisfaction of checking it off!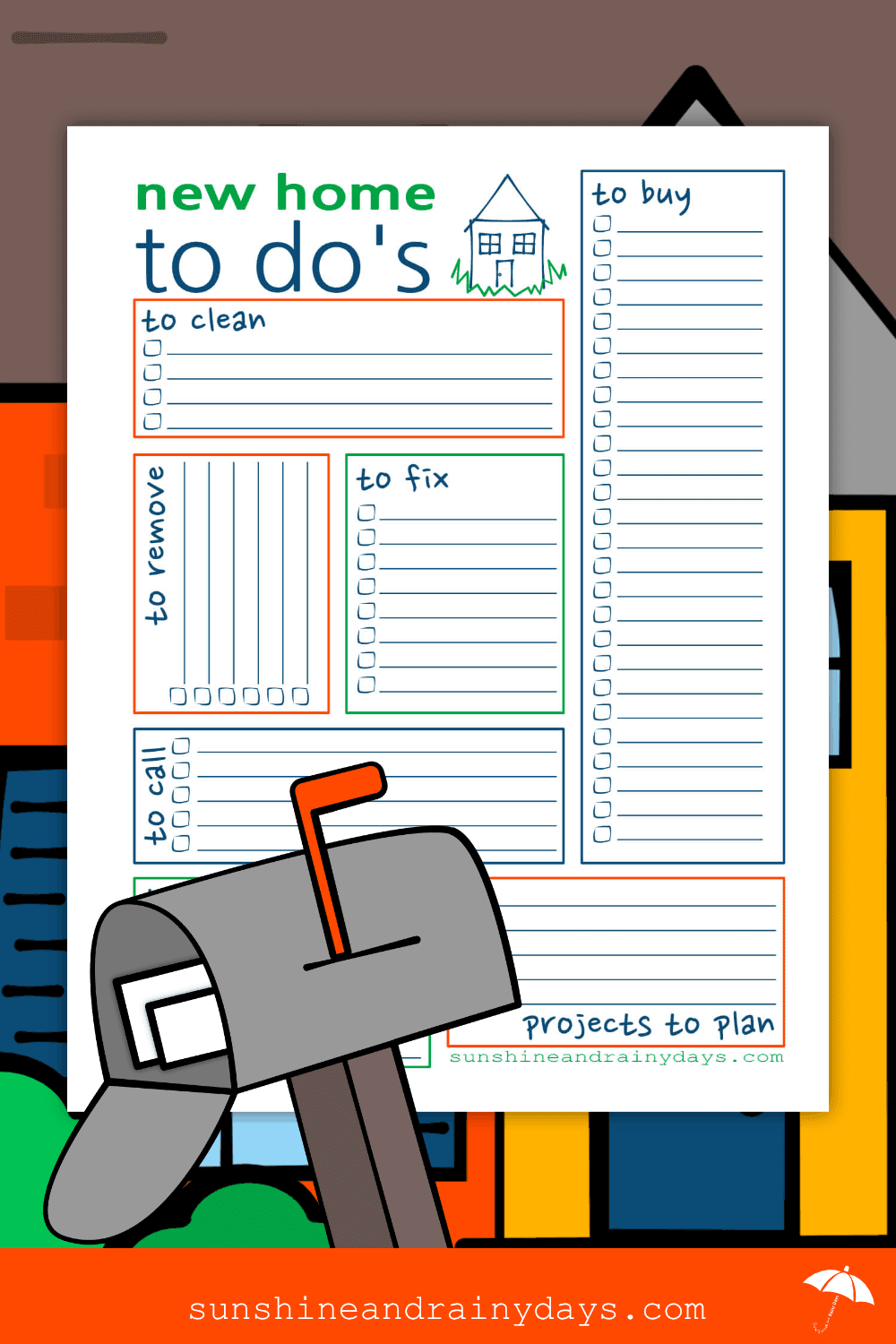 New Home To Do List
It is imperative to get your new home to do's out of your head and on paper!
To Clean
Oh boy! Whether you buy new or used there will likely be cleaning to do.
baseboards
doors
cupboards
blinds
windows
ventilation fan covers
light fixtures
garage
From baseboards to light fixtures. It feels good to have it clean!
To Remove
Previous owners may have thought it was an excellent idea to leave their light up magnifying mirror attached to the wall or what about those curtains that have seen better days? If you're moving into a pre-owned home, there will certainly be things you want to remove in order to make the home more you!
To Fix
After living in a home for many years, you probably become immune to little nuisances but, when you purchase a home, you want stuff to work and be top notch! This may mean filling nail holes and touching up paint. It could mean changing out outlet covers, restringing blinds, or calling in a professional to repair wiring.
To Call
You're staring at an inspection report and the seller didn't handle all of the shortcomings of the home so now it's on your shoulders.
Who do you need to call?
handyman
electrician
plumber
AC guy
window covering person
deck specialist
garage door repair technician
roofer
To Sell
What if the sellers left their 120 bottle wine rack and you don't drink wine? Sell that puppy! Someone may even want those curtains you removed!
To Buy
This is the fun stuff! Light fixtures, paint, window coverings, furniture, and wall patch! What's on your list?
Projects To Plan
Are you ready to make your new house a home? Put your personal touch on it with a fun project!
I have my eye on a stacked stone fireplace! I'm saving for that one!
After four weeks, I am overwhelmed with new home to do's and feel like there is so much to accomplish. Thankfully, I have my New Home To Do List that proves we actually have made progress and, although there is still much to do, we have cleaned, removed, fixed, called, sold, bought, and planned more than this clouded, stressed mind can remember. I have proof!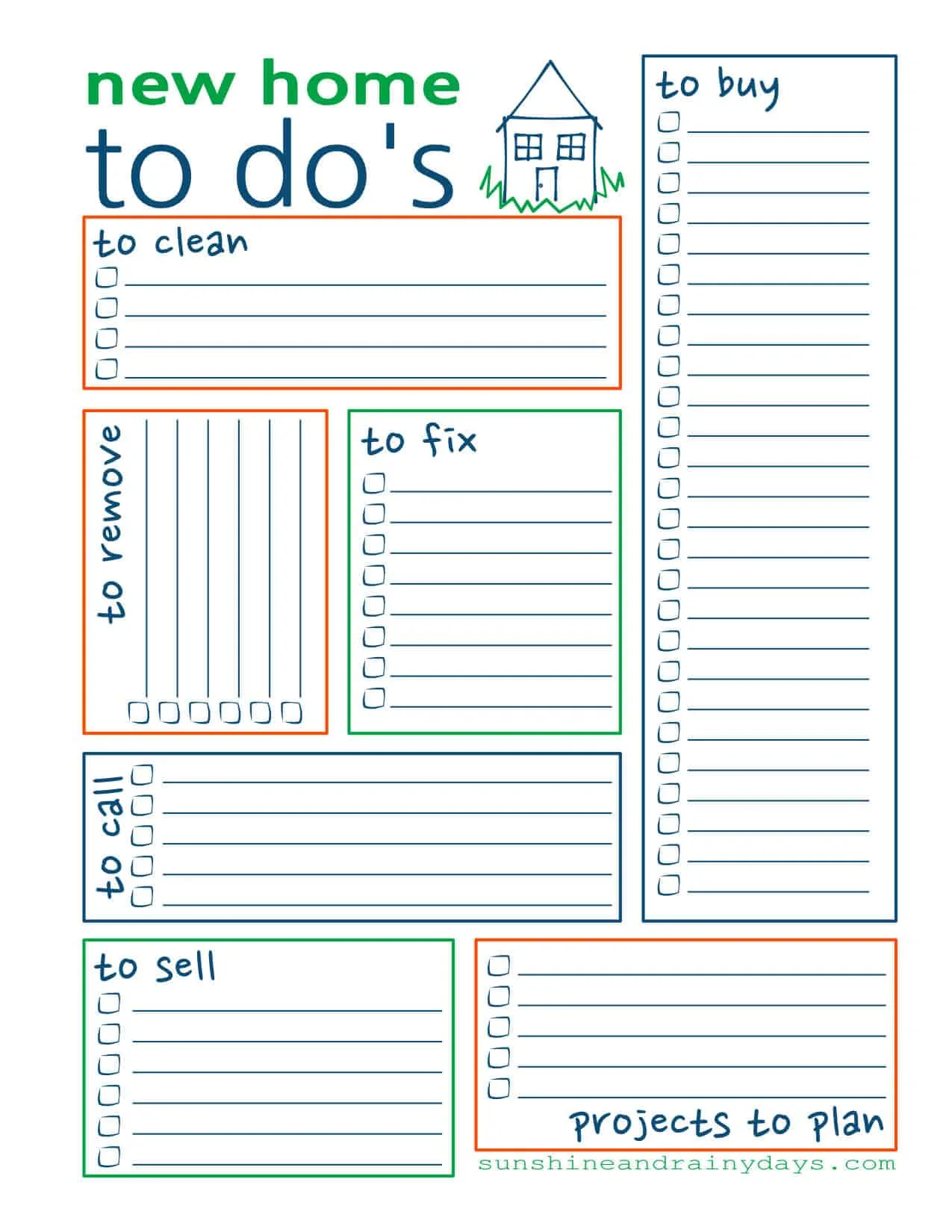 Give yourself clarity by utilizing our New Home To Do List free printable! You'll be glad you did!
More Moving Resources
Welcome Home Letter To New Homeowners
How To Prepare For A Temporary Move
What Do You Value When House Hunting?