It's a case of the chicken or the egg. We put a contingent offer on a home only to lose to a non-contingent offer. We then decided to sell our home, before placing another offer, only to find ourselves with a sold home and no home to move into. We quickly decided to live the apartment life and found ourselves learning how to prepare for a temporary move.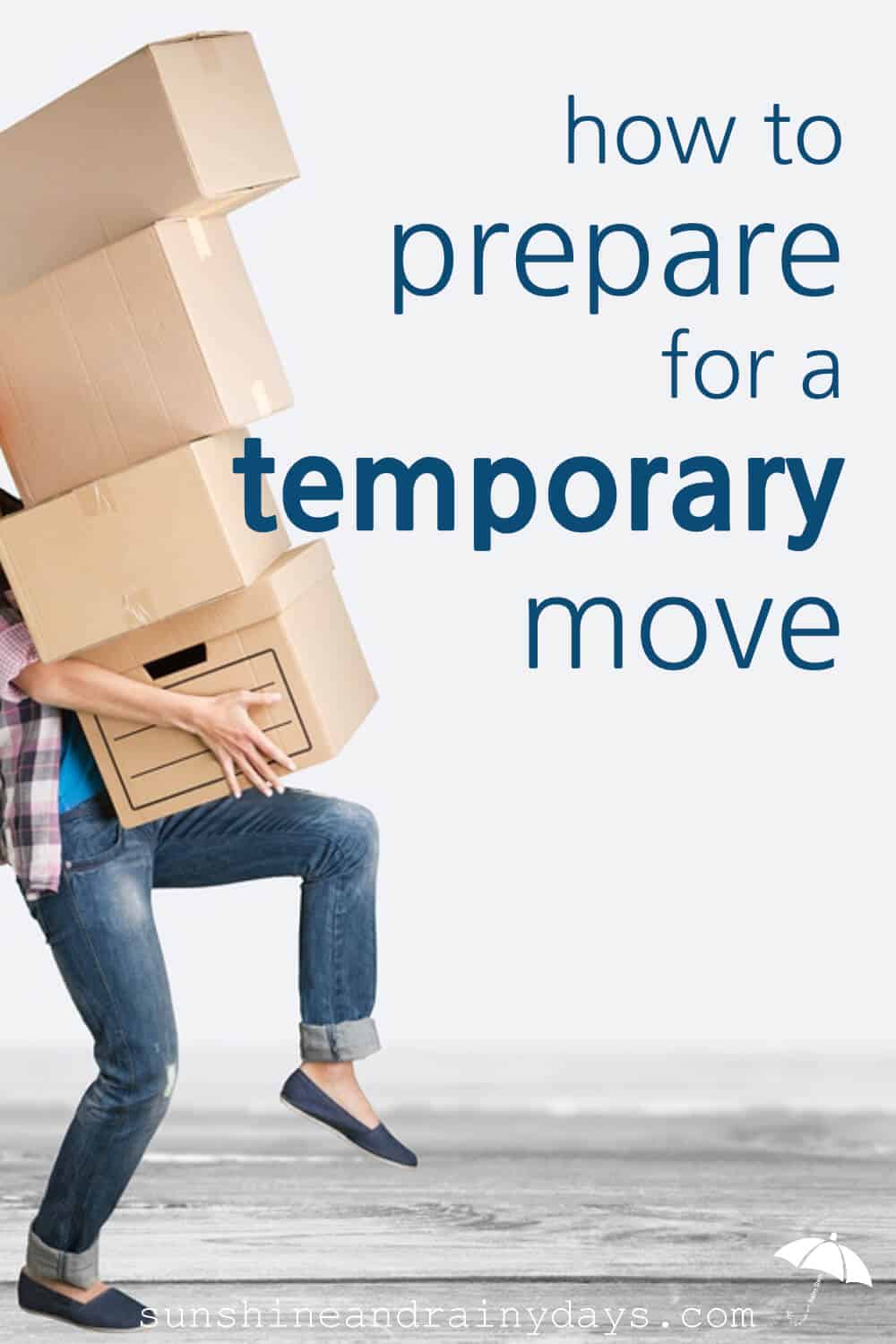 A temporary move may have you looking at your belongings in a new light. What do you really need? What is worth the move? What do you need accessible and how should you pack it? What is storage worthy and what should you sell?
How To Prepare For A Temporary Move
This post contains affiliate links. Disclosure
Choose What Is Worth The Move
Set tables up in your garage for a Moving Sale. As you pack, determine if each item you pack is worth the move. If not, take it directly to the garage and place on tables. That box of rocks you have big plans for may not be worth the hassle to pack, move, store, and unpack.
Believe it or not, someone may love to purchase those rocks from you! True story! I had rocks left over from creating tic-tac-toe boards. I painted X's and O's on rocks and created tic-tac-toe boards on large tiles for Christmas gifts one year. Wouldn't you know, there's a new movement where folks paint fun designs on rocks and place them throughout their city for others to find.
Does your temporary housing provide appliances? Is it worth storing the washer and dryer you've owned for 11 years? How much will it cost to store? Is that couch that has lost its fluff worth the move? Do you have room for your furniture in your temporary housing?
Determine What Must Be Accessible
You may not know how temporary your next abode will be and you must be prepared.
Will you need that sewing machine to craft Christmas gifts? How about snow gear? School supplies? Determine what you know must be accessible and pack it for the temporary move!
Pack In Bankers Boxes
Bankers Boxes are the best for packing items you will need access to but don't need to unpack!
School Supplies
Office Supplies
Photo Albums
Electronics
Flashlights
Batteries
Files
Books
Gift Wrap Supplies
Craft Supplies
Shoes
Scarves, gloves, hats
We have Bankers Boxes in the hall closet of our apartment for easy access! No need to unpack only to pack up again in a few months.
Decide What Could Survive Storage
I don't know about you but storage facilities give me the heebie-jeebies. The thought of storing upholstered furniture or anything that can't be thoroughly washed is not my cup of tea. It probably has a lot to do with the fact we hear strange noises when we visit our storage unit. Certainly there are many critters as well as poison to combat said critters.
What are you willing to put in a storage unit? These are a few things we have stored in our 5 x 10 storage unit:
Well Secured Boxes
Outdoor Equipment
Ping Pong Table
Television
*I would NOT store photo albums or personal files in a storage unit.
Hold A Moving Sale
THIS! This is my favorite part! This is where you sell things that didn't make the cut and earn extra cash!
When you take the time to prepare for a temporary move, your move will be that much more efficient and should prove to make your next move even easier!