Jewels, cut flowers, lavish gifts, and gold! These are Gift Ideas For Mother's Day! Or, are they?
Believe it or not, what Mom wants has little to do with money and is much more about experiences, pampering, and practicality.
In an informal poll of 65 moms, we learned practical gifts outnumbered impractical 25 to 1. That is pretty strong evidence for practicality!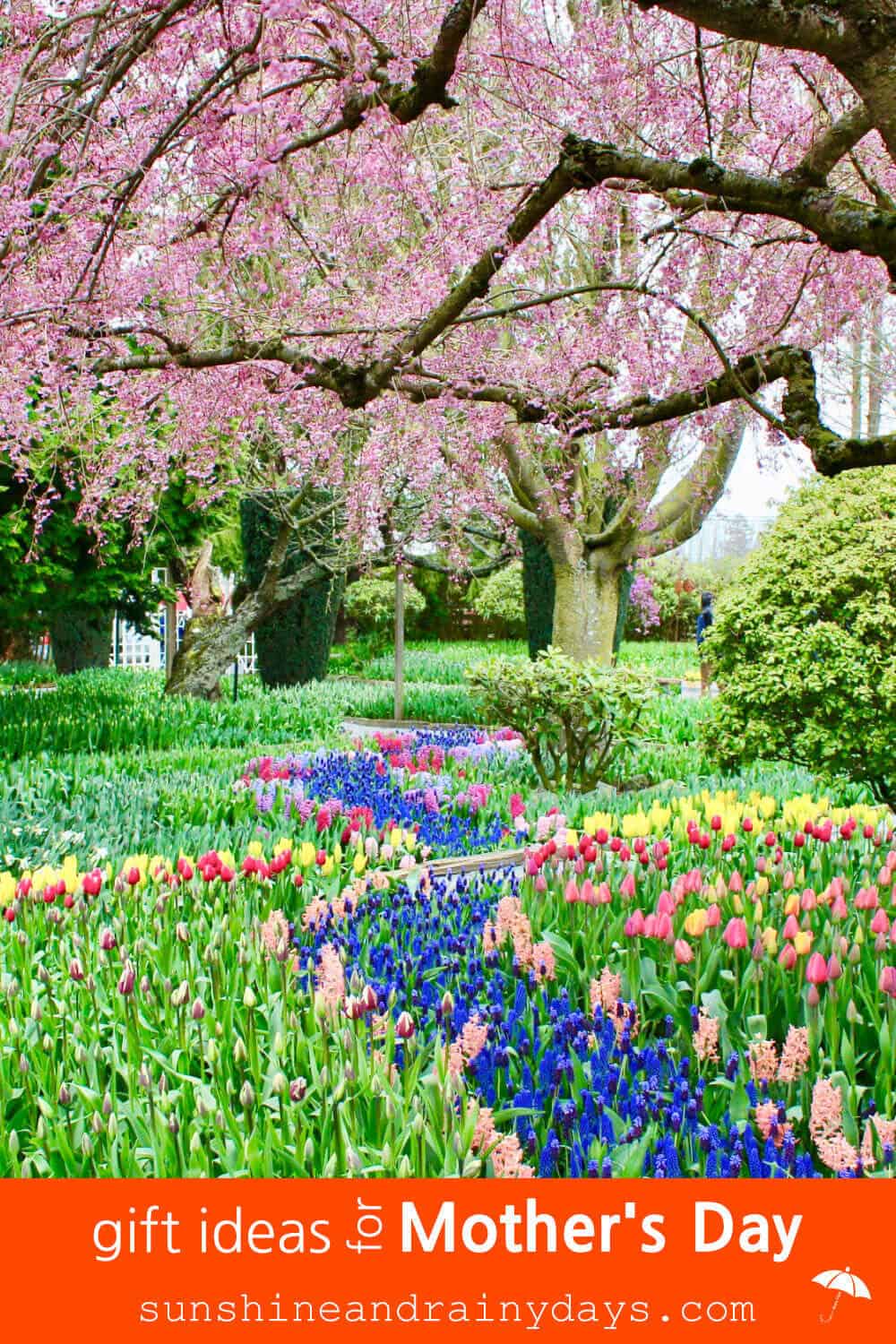 Gift Ideas For Mother's Day
The gift ideas in this list are real ideas from real moms! They are meant to get your creative juices flowing so you can make Mother's Day extra special for the mom in your life!
This post contains affiliate links. Disclosure
Experience Ideas For Mom
Moms just want to have fun! Give the mom in your life an experience she won't soon forget!
No Saying 'Mom' all day! Dad is in charge today! No need to ask Mom!
Go For A Family Walk
Take A Family Hike
Go Camping
Have A Family Picnic
Take Mom Out To Eat
Give Mom A Day With The Girls
Let Mom Hear You Laugh!
Pampering Ideas For Mom
Moms spend their days devoted to their families. Take a day to pamper the mom in your world!
Wash Mom's Car
Pay For A Pedicure
Gift Mom A Hair Cut
Give Mom An Entire Day Off To Do As She Pleases
Clean The House
Let Her Sleep In – THIS was a huge hit!
Treat Mom To Breakfast In Bed (after she's slept in, of course)
Family Dinner At Home – NOT made by Mom
Arrange A Massage For Mom
Give Her Time Alone – Mom needs time to recharge!
Let Her Nap
Practical Gift Ideas For Mom
Moms LOVE practical gifts! The possibilities are endless.
Listed below are just a few practical gift ideas Moms have suggested! Pay close attention to the mom in your life to discover her practical desires!
Comfy Pajamas
Food Saver
Hand Mixer
Cookie Scoops
Potholders
Roomba
Vacuum
Your mom wants something 'Her'! She wants to know you put thought into her gift! She is thrilled to discover you've listened to her desires throughout the year.
Gift Ideas Moms Love
Anything Homemade – Hands down, Moms cherish anything homemade. Homemade cards are a huge hit!
Potted Plant
Flowers for the Garden
Cut Flowers
Hanging Baskets
Chocolate
Chocolate Covered Strawberries
If we learned anything from our informal Mother's Day poll, we learned moms want to sleep in, eat a meal with family they didn't prepare, and be treated with something homemade or practical! It's her day and she would love nothing more than to hear the laughter of her children!
More Mother's Day Ideas
Mother's Day Free Printable Notecard
Funny Mother's Day Cards – Free Printables
Happy Mother's Day Free Printable Card To Color