Mother's Day Coupons are a FUN way to wish your Mom a Happy Mother's Day!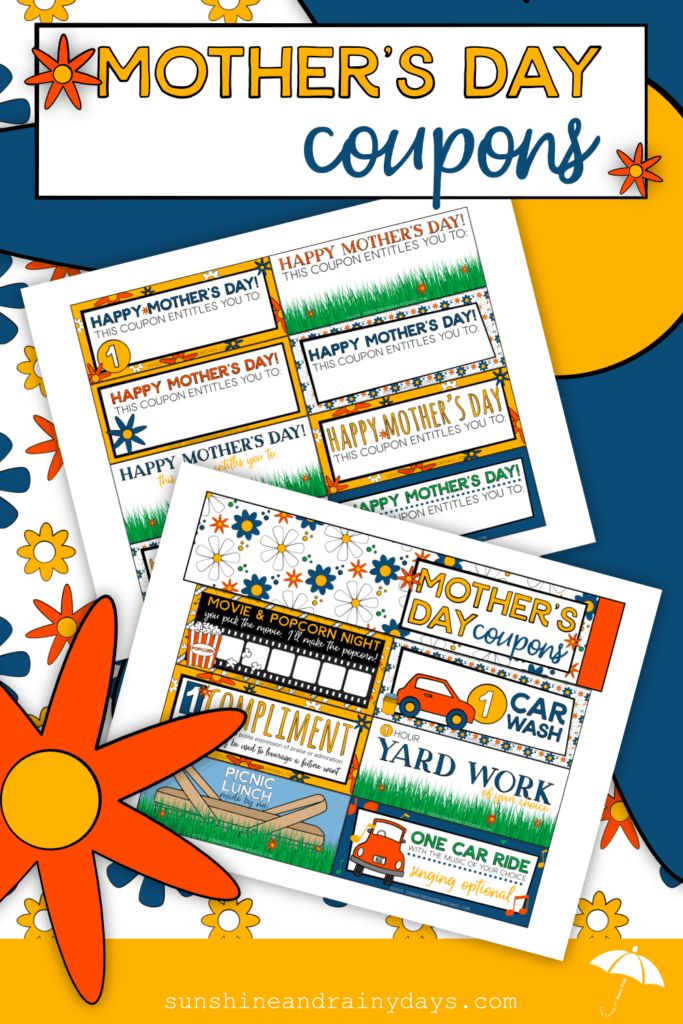 Mother's Day Coupons (PDF)
Mom's Day Coupon Supplies
This post contains affiliate links. When you purchase through an affiliate link, we receive a small commission at no additional cost to you. Disclosure.
Printer – I have and like this printer!
Paper – I recently purchased this paper and it is the perfect thickness!
OR Card Stock – This is the card stock I use.
Paper Cutter – this is the one I have and have used for years!
Or Scissors
Stapler
What Are The Coupons Good For?
The Mother's Day Coupons Printable is a two page PDF and includes the following:
Six Coupons for specific things. Here's what they say:
Movie & Popcorn Night

You pick the movie, I'll make the popcorn!

One Compliment

Compliment may be used to leverage a future want.

Picnic Lunch

Made by me.

One Car Wash
One Hour Yard Work

Of your choice.

One Car Ride

With the music of your choice – singing optional.
Eight Happy Mother's Day Coupons to write in your personalized coupon!
Cover to place your coupons in.
Pick them all or just the ones you're willing to do! The choice is yours!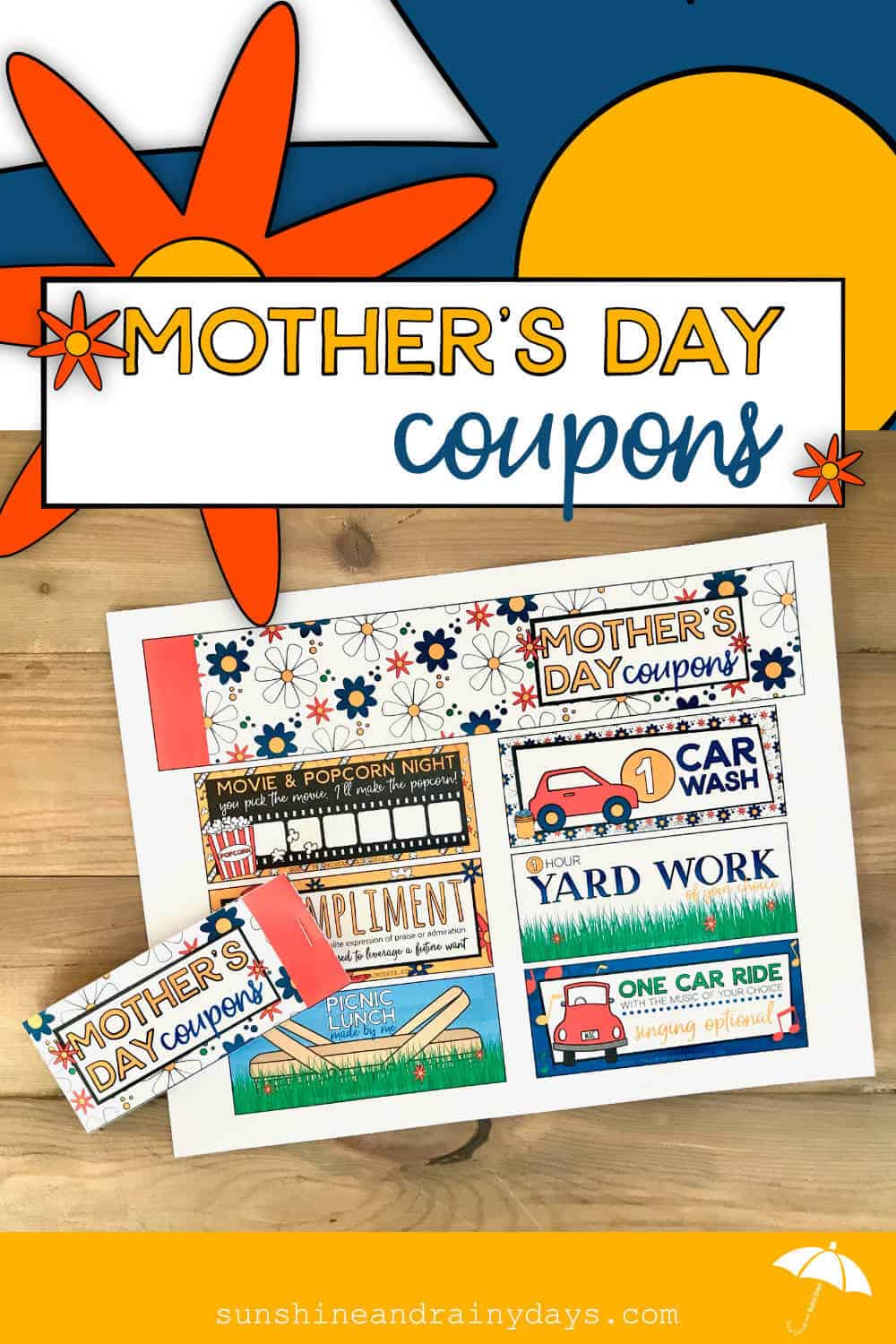 How to use the Mother's Day Coupons
Print
Cut
Fold and staple the cover.
Place coupons inside cover.
Give to your Mom on Mother's Day!
These coupons are an excellent way to treat your Mom this Mother's Day!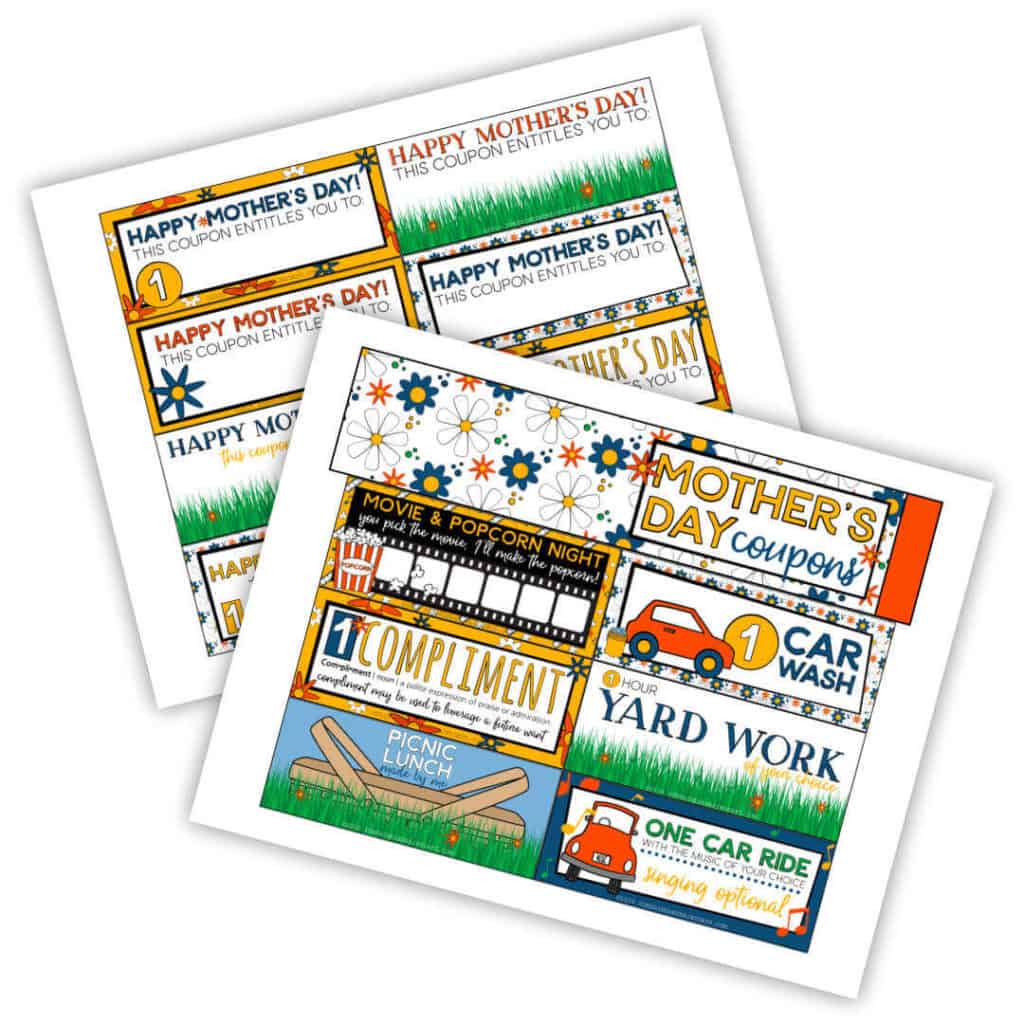 More Mother's Day Ideas