How many times have you set off the alarm when Fido wants out first thing in the morning? You jump, your heart races, and you scramble to the keypad to push in your code. The entire household is now awake. You need a reminder the alarm is on.
On the bright side, you're now WIDE awake!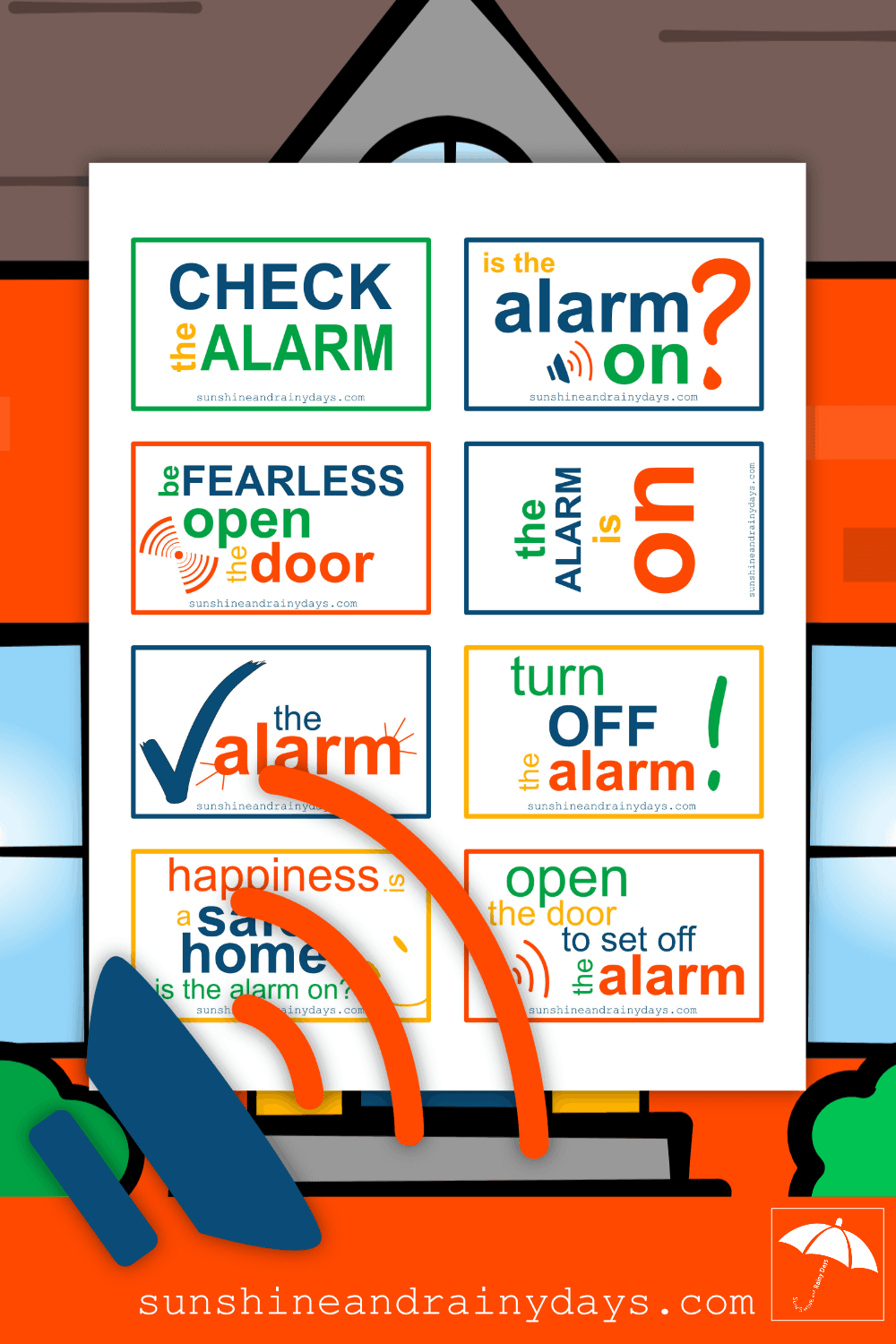 The Alarm Is On!
The alarm system that came with our new house doesn't have a delay. What's that mean? It means as soon as I open the door not only is my adrenaline pumping but now I have someone from the alarm company calling to ask if everything is okay. They also want to know our secret word. The one that is so easily forgotten. You say multiple words, hoping one will stick, before the police are beckoned.
I'm embarrassed to admit, I scratched this on a post it and stuck it to the garage door to remind myself to turn off the alarm before I leave. It worked but I cringed every time I saw it. I knew I could do better.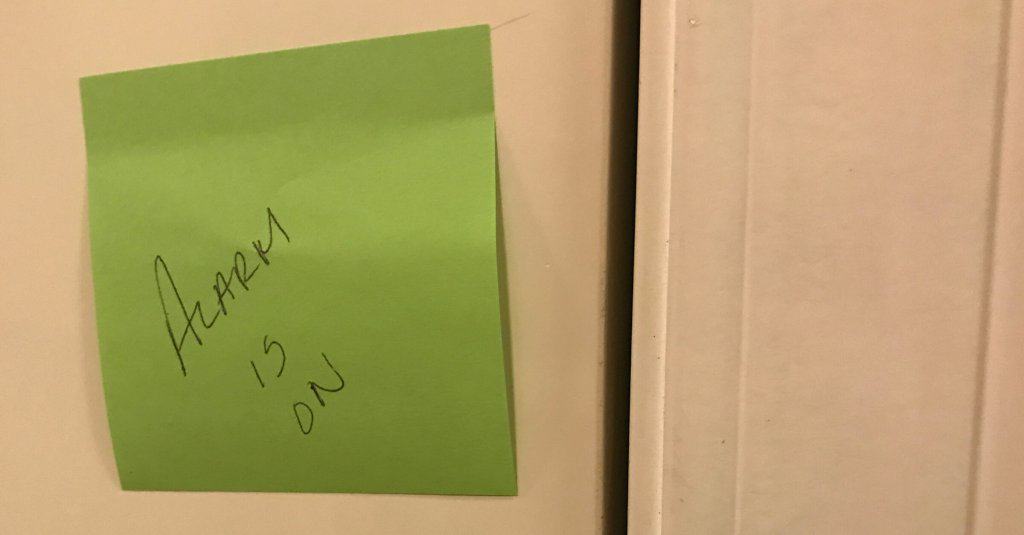 Just in case YOU need a reminder the alarm is on, I created FUN reminders to put on your doors too!
How many doors do you have? I've got you covered!
This post contains affiliate links for your convenience. If you purchase through an affiliate link, we receive a small commission! Disclosure.
Click the picture below to print your own copy of business card size reminders to turn off the alarm. Cardstock works great!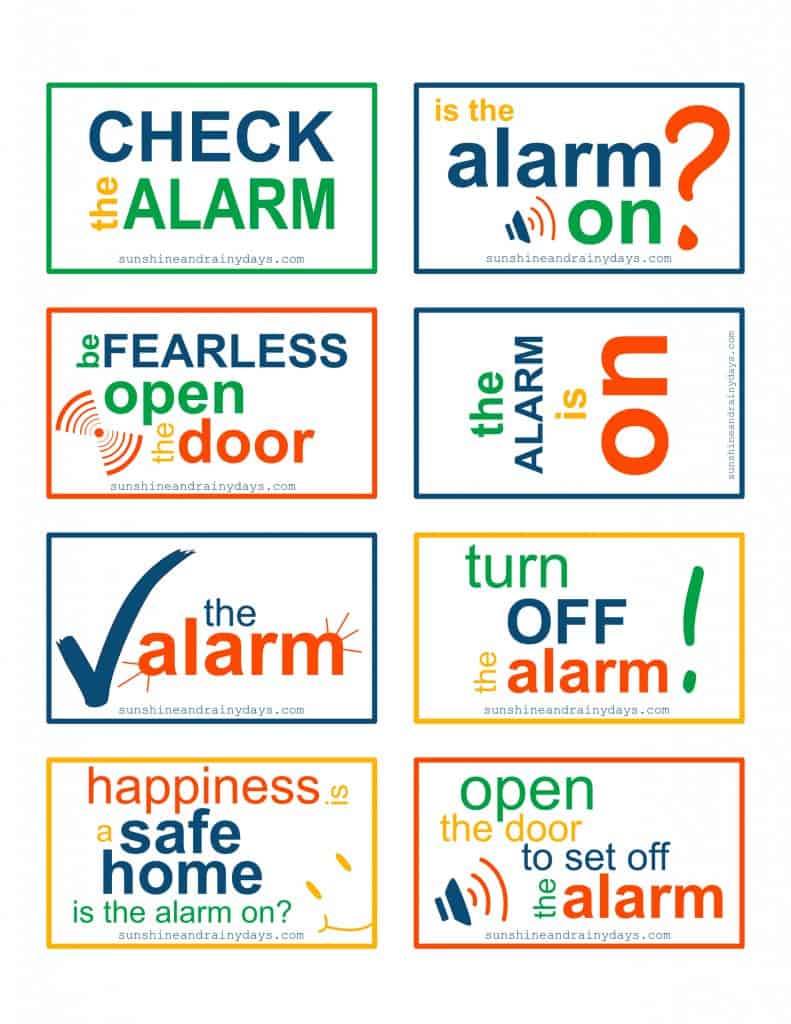 If you're extra fancy, you could even laminate (<<< that's the laminator I use) the reminders before sticking to the door!
Will the day come where these fun 'The Alarm Is On' reminders will simply become part of the door and ignored? I'm not sure but, for now, they do the job well!
Before these reminders, sticky note included, we received just two phone calls from the alarm company and I remembered the secret word. Whew!
More Printables For Your Home