Printables are my thing! I love to create them, share them, and use them! I am often asked HOW I make printables so I happily recorded a few videos to show you exactly how to create printables using Affinity Designer.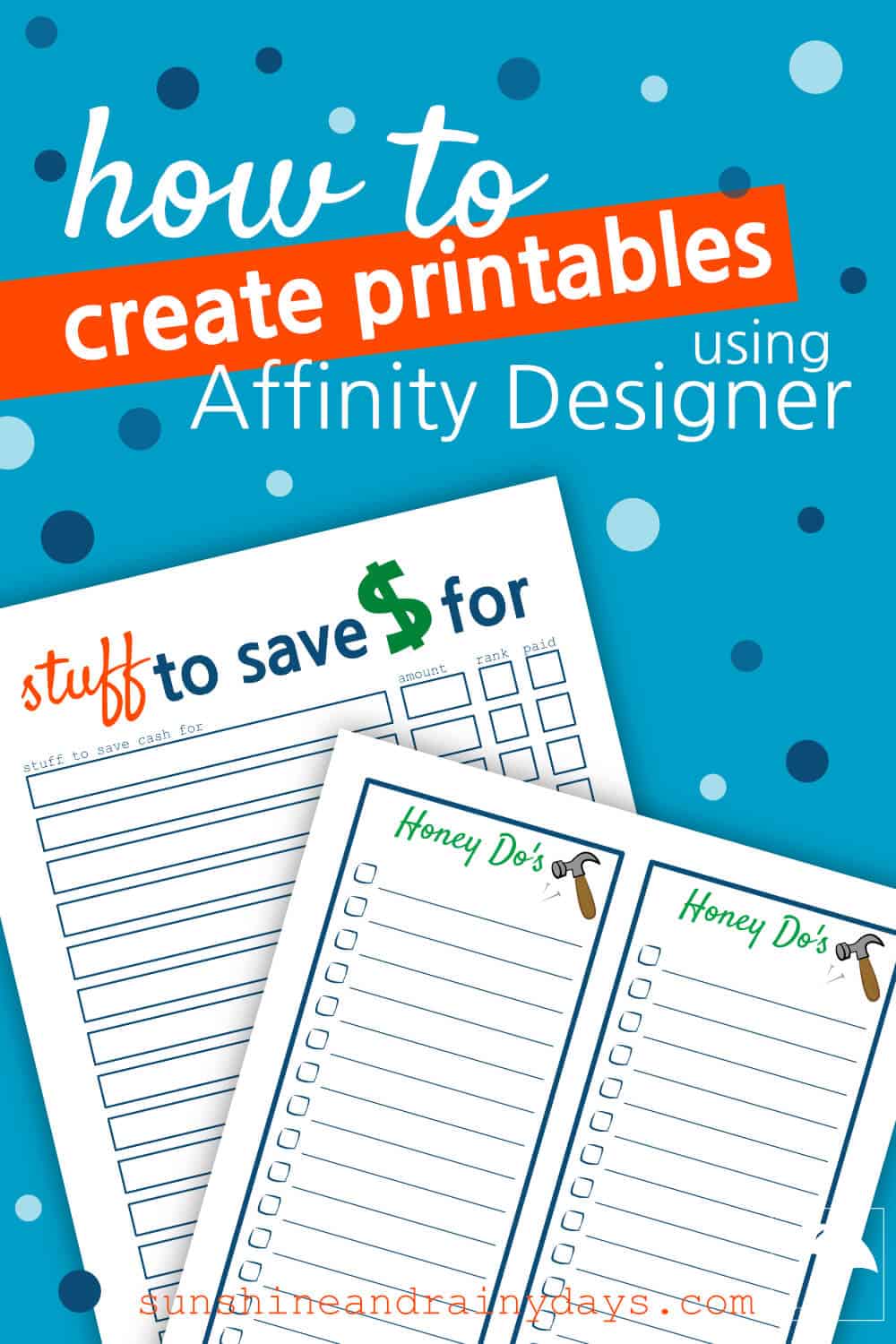 How To Create Printables
This post contains affiliate links for your convenience! If you purchase through an affiliate link, we receive a small commission at no additional cost to you. Disclosure.
The two videos below show how I created two different printables using Affinity Designer.
Affinity Designer is my favorite program to use! It is available for the Mac or PC and requires a one time purchase fee.
This first video shows how to make a Honey Do's List
You will learn how to:
create boxes
change line width
change a color
make a perfectly square box
draw a straight line
pull in artwork
resize
center
duplicate
This video shows how to create a Stuff To Save Money For List
You will learn how to:
create boxes
align
duplicate
change line width
change color
pull in artwork
resize
save as a workable file
save as a PDF
save as a JPEG
There are so many possibilities for Affinity Designer and the price is right!
Our hope is that this brief introduction to Affinity Designer has sparked a fire in you to create your own awesome printables!
If you just aren't into making your own printables but have great ideas, I would love to hear them. Who knows, your idea may be the next printable here on Sunshine And Rainy Days!
How To Create Printables Resource