Santa uses gift tags for the gifts he leaves Christmas morning so everyone will know who the gifts are for! These fillable From Santa Gift Tags have rescued Santa this year!
Even at the ages of 19 and 21, my young adult kids still like to receive their gifts from Santa! That calls for a different kind of gift tag so they don't become suspicious.
How To Personalize Gift Tags From Santa
This post contains affiliate links. When you purchase through an affiliate link, we receive a small commission at no additional cost to you. Disclosure.
Download the From Santa Gift Tag fillable PDF.
Fill in the names, click the appropriate box for naughty or nice, and the delivery method.
Print the gift tags on card stock. (I printed these on Kraft Card Stock.)
Cut the gift tags.
Hole punch the top of each gift tag.
Tie jute through the hole (optional).
Place the gift tag on the gift from Santa!
If you would rather not use the fillable boxes, you can still personalize your Santa Gift Tags. Print the Santa Gift Tag PDF and write in names and check the boxes.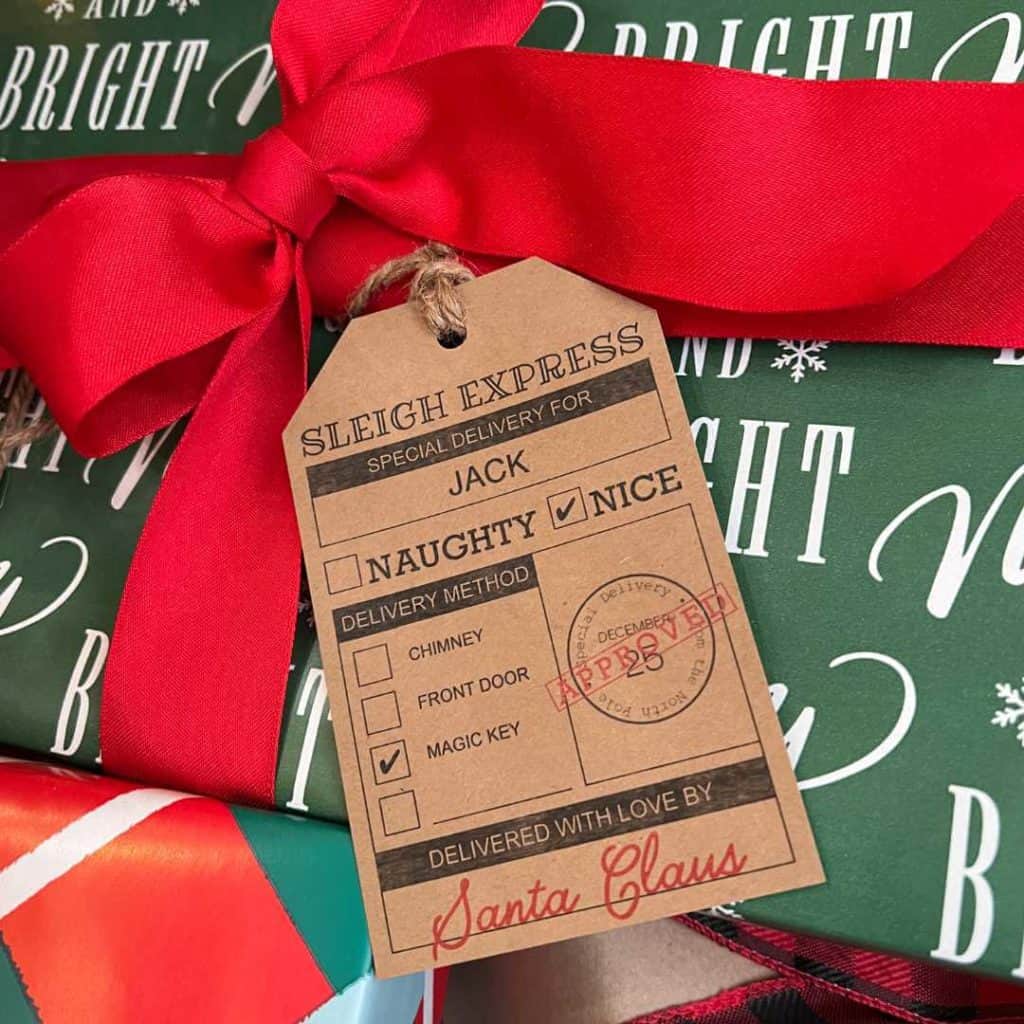 From Santa Gift Tag PDF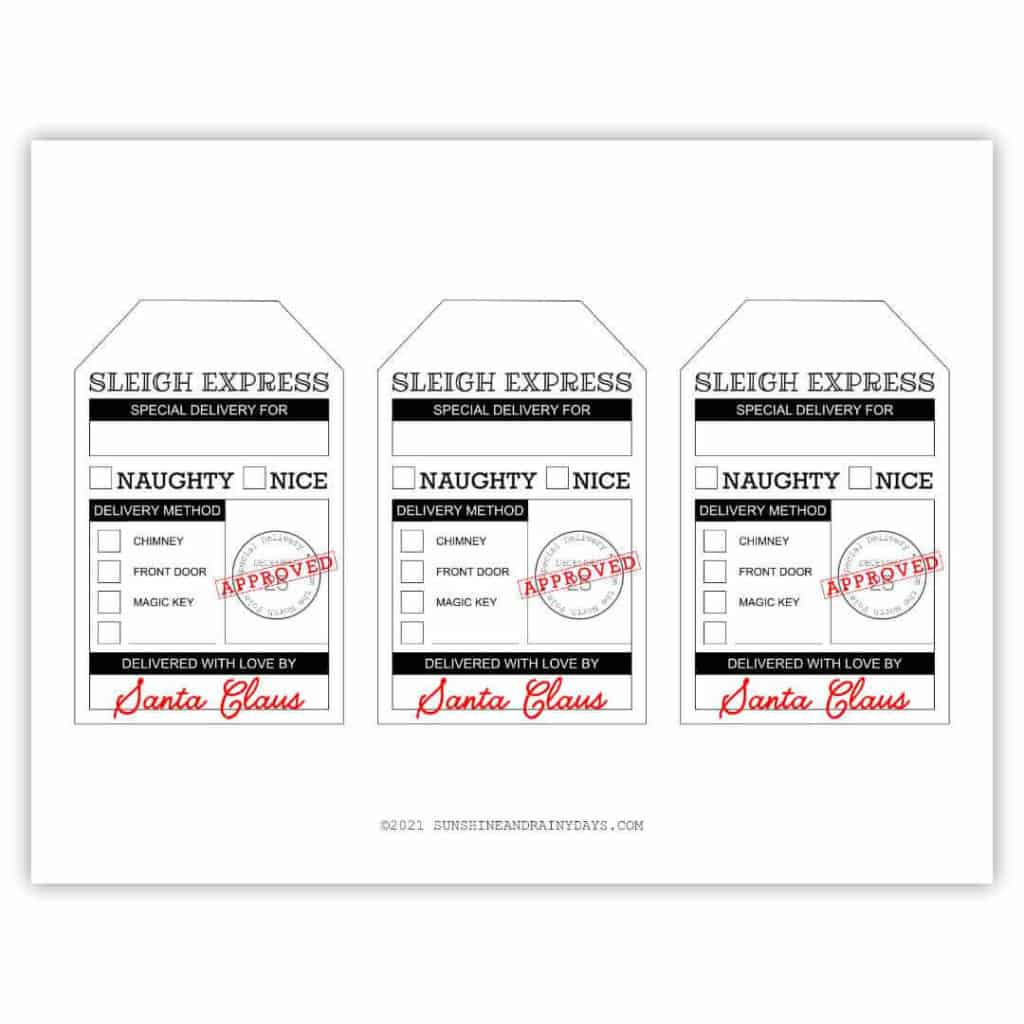 Santa needs a bit of help keeping everyone's gifts straight! Use these fillable From Santa Gift Tags so your kids, young or old, will know which gift Santa has brought them!