S'mores are a fun treat any time of year! Give the gift of fun by sending a care package full of s'more goodness! Check out these S'more Fun Care Package Ideas and printable box decor!
Who Should You Send A S'mores Care Package To?
College students living off campus (or on, if they have access to a fire pit).
Family members who you'd like to share a special treat with.
Out of state family and friends who would enjoy an excuse to get outside.
Anyone who has outdoor space where they can safely light a fire.
S'more Care Package Supplies
This post contains affiliate links. When you purchase through an affiliate link, we receive a small commission at no additional cost to you. Disclosure.
Make your s'more box with just the s'more essentials or add a portable fire pit for a little extra pizzazz!
How To Assemble Your S'more Care Package
Print the S'more Care Package Printables on card stock. There are 2 options for box décor – 1 for large box flaps (fit perfect on 5" box flaps or USPS Regional Rate Box B) and 1 for small box flaps (fit perfect on 3-1/2" box flaps or USPS Regional Rate Box A).
Cut the care package box décor.
Use an adhesive applicator to adhere the box décor to the inside flaps of your box.
Fill your care package with s'more making supplies.
Seal and send your S'more Fun Care Package!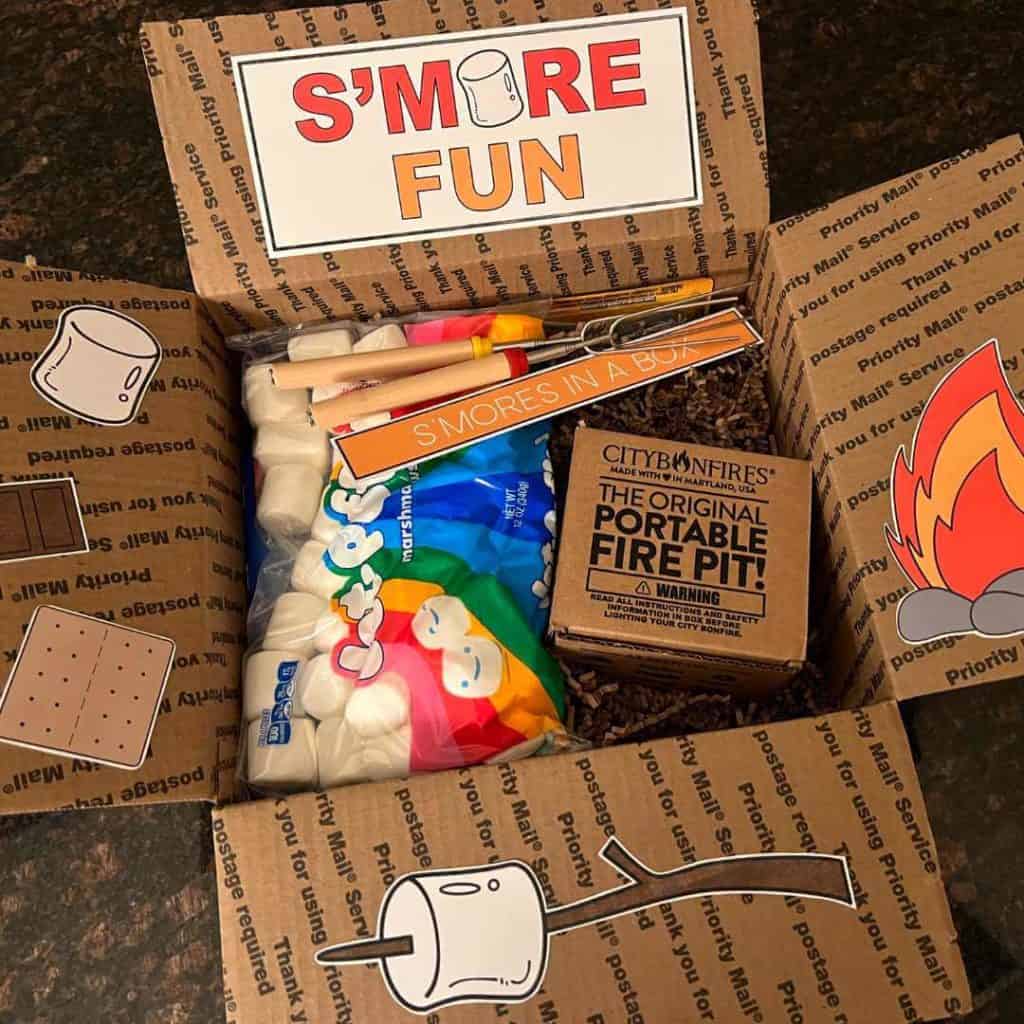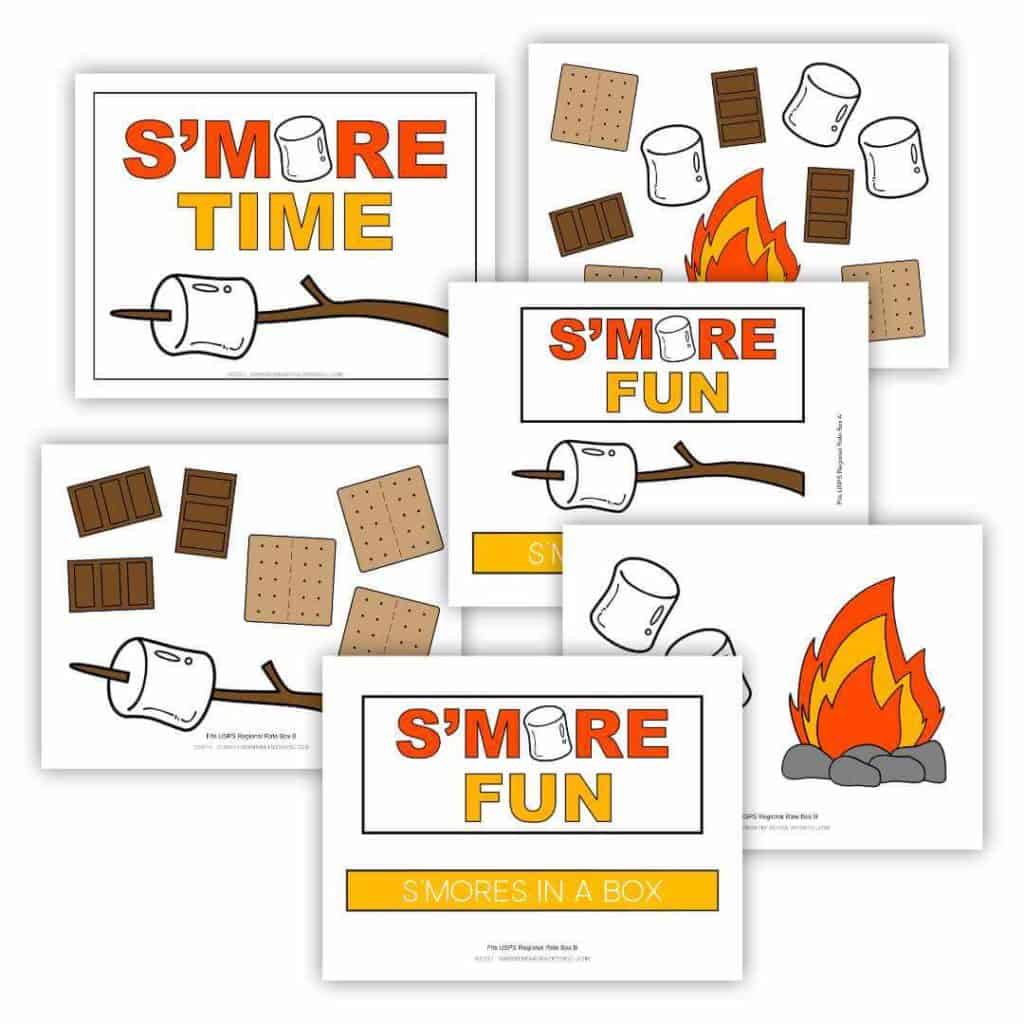 Whether you're looking for a Birthday gift idea, Christmas gift idea, or just want to send a bit of fun, the S'more Fun Care Package Idea is perfect for the person who already has it all!
More Care Package Ideas