College is a new experience for our kids that have grown up so fast. There's so much to learn, homework to accomplish, friendships to make, and what about just figuring out how to live life on their own? That's a big one!
Your college student will certainly appreciate a box, from home, full of fun and familiar foods, treats, needs, and festive silliness! That's where you come in! But don't worry! I'm here to help with Care Package Ideas For College Students!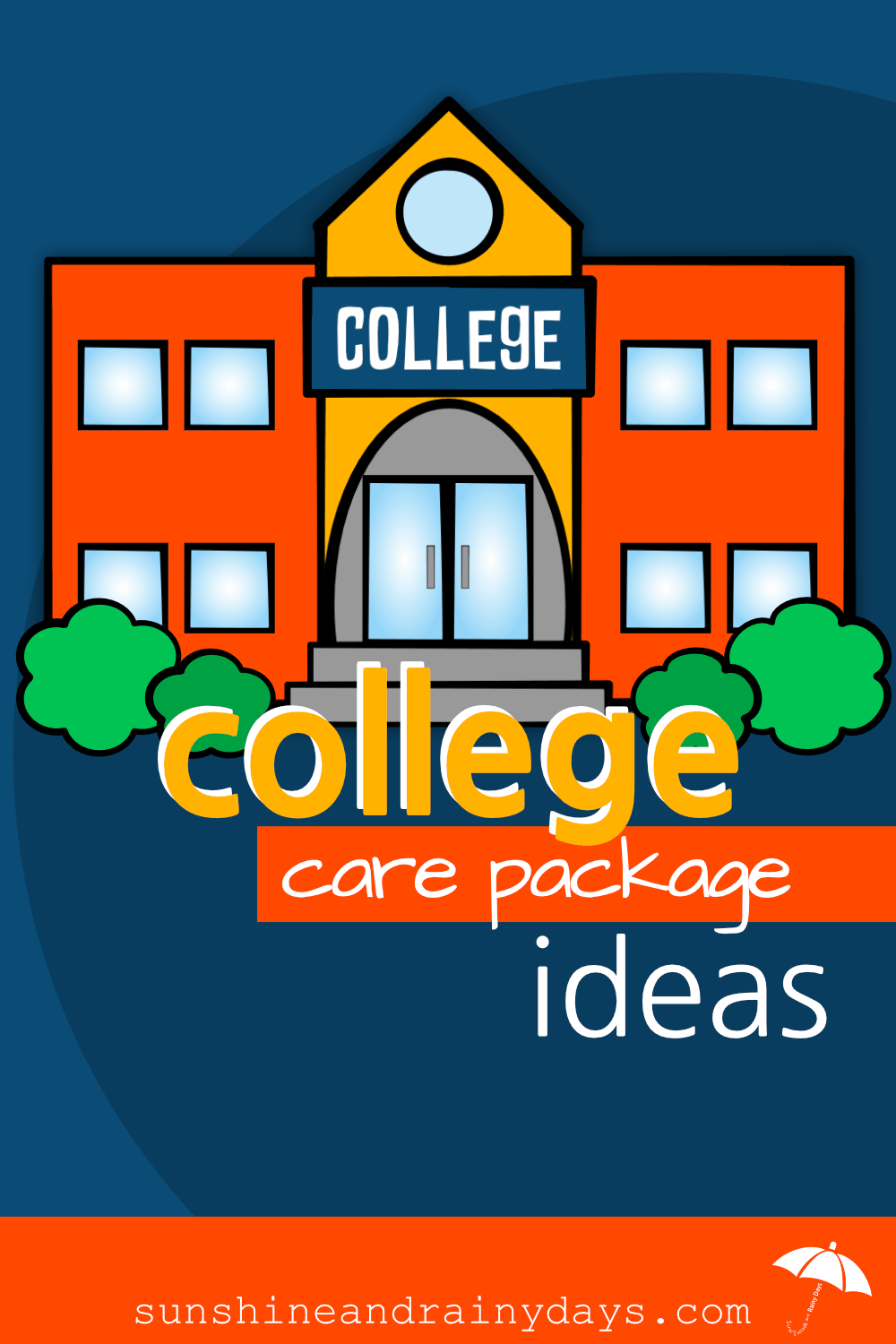 In the following posts, you will find printables and ideas to help you create the most awesome boxes your college student has laid eyes on!
Well, maybe they'd prefer to open a box with a new gaming system or computer or … yeah, I don't know … whatever they like that's expensive.
But seriously, a box from home has got to be a welcome reprieve from all the college stuff! AND, you will look forward to creating those boxes for your youngsters because it helps take the sad away!
This post contains affiliate links. When you purchase through an affiliate link, we receive a commission at no additional cost to you. Disclosure.
If you don't want to sit around and cry over your empty nest, DO SOMETHING! Create an awesome College Care Package. That'll keep you busy and excited for your student!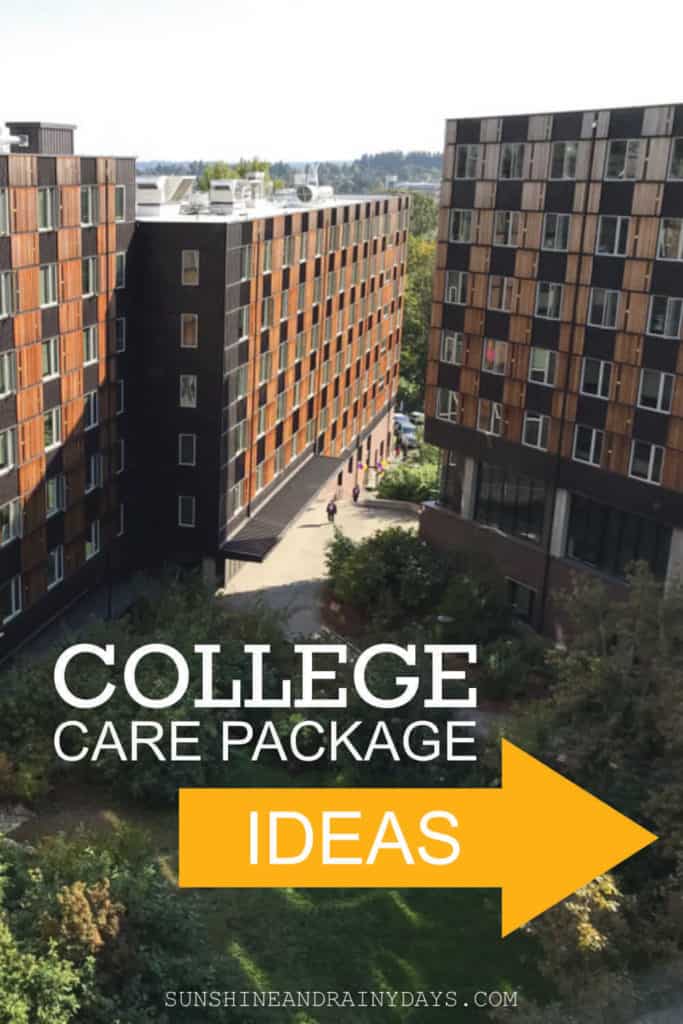 Your kid has left for college and you want to put together a fun box to send but how do you know what to put in a college care package?
The best college care packages have a good mix of practical items that will get used along with festive and maybe even silly things that will put a smile on their face!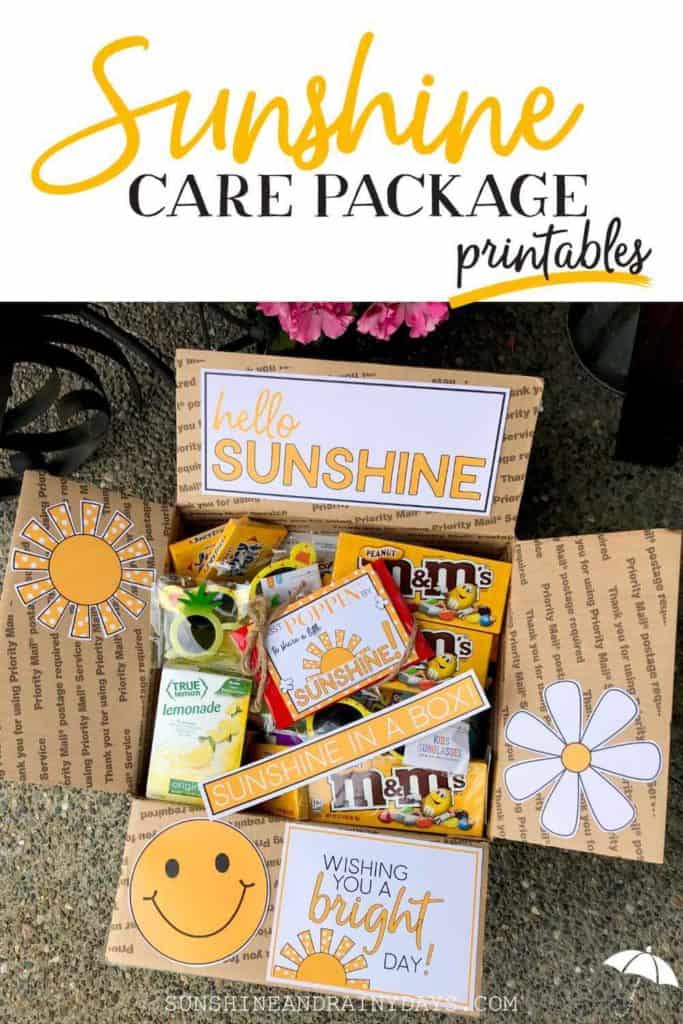 A Sunshine Box can be given any time of year, to anyone you'd like to send a little sunshine to!
When you can't be with your college student on their special day, send a Birthday Party In A Box to make their day special!
Your college student is settled into dorm life and working hard on papers, speeches, and keeping up with laundry. You have settled into an empty or emptier nest and are ready to send a Fall Box to let your awesome kid know how much you love them!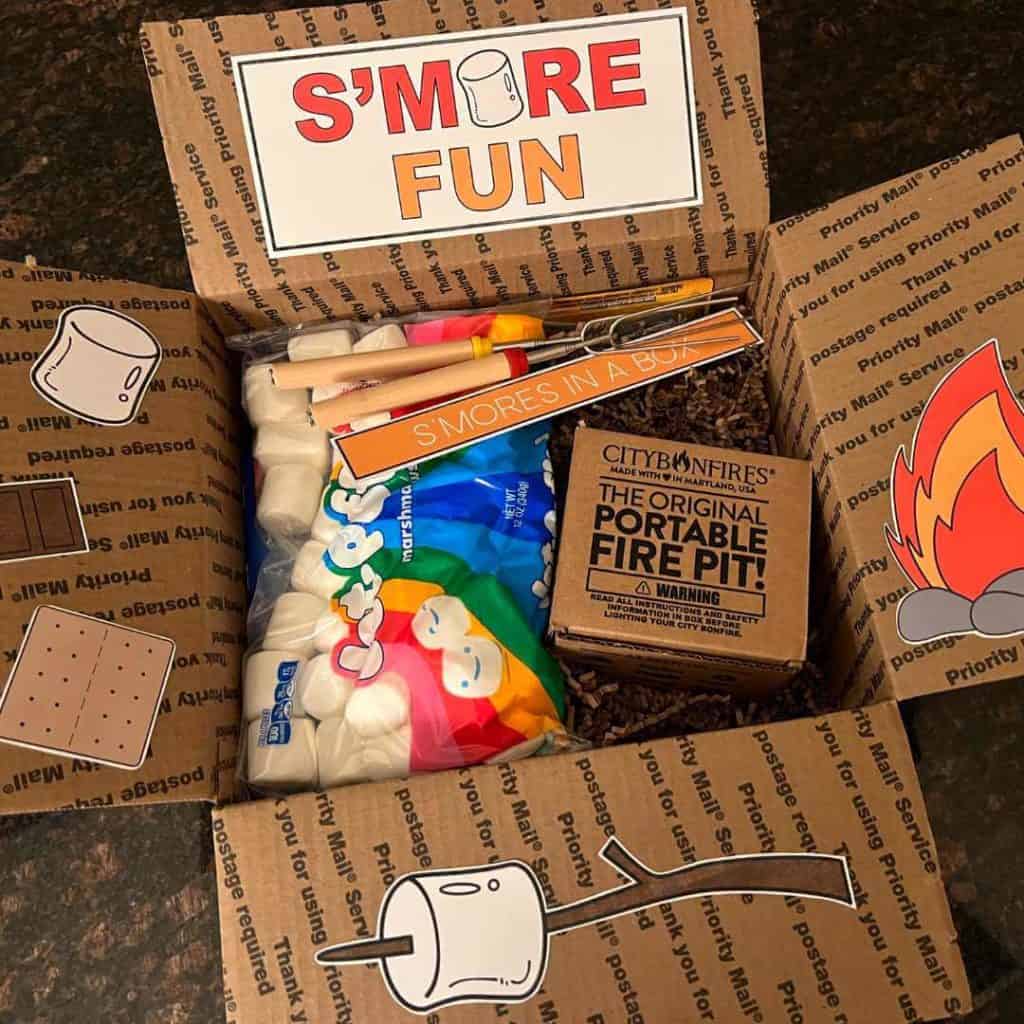 Although this care package idea may not work for students living in dorms, without access to a fire pit, it is a great idea for students living in off campus housing, with outdoor space!
Gift them their own personal fire pit so they can make their own s'mores in between academic studies and adventures with friends!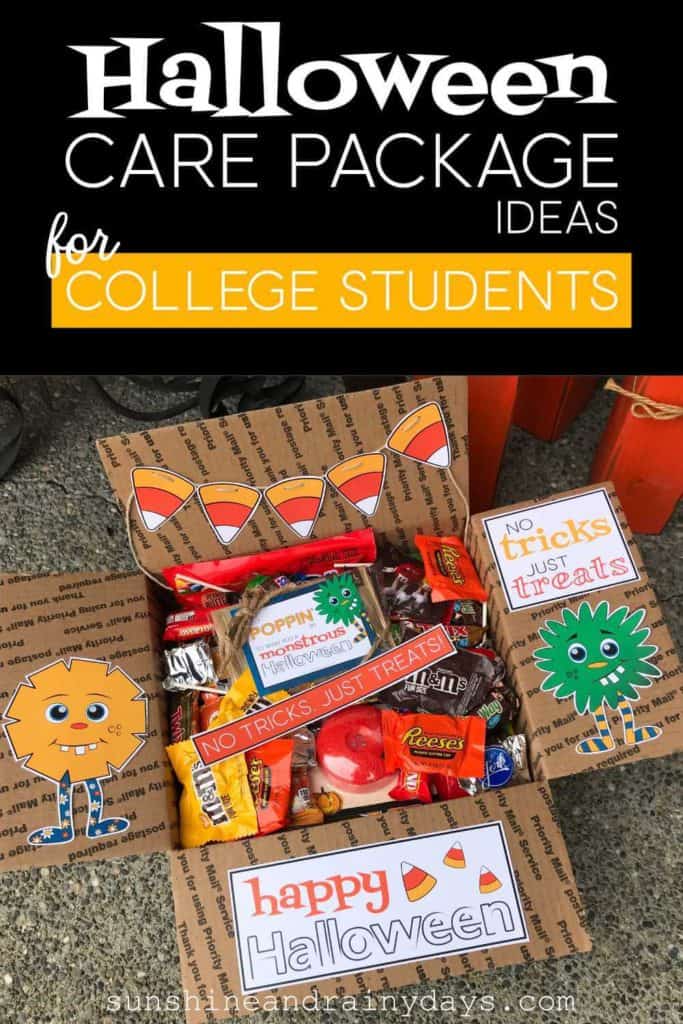 Make your college student's day with a fun Halloween Care Package! Find ideas on what to put in the box and printables to make the box worthy of all the fun treats!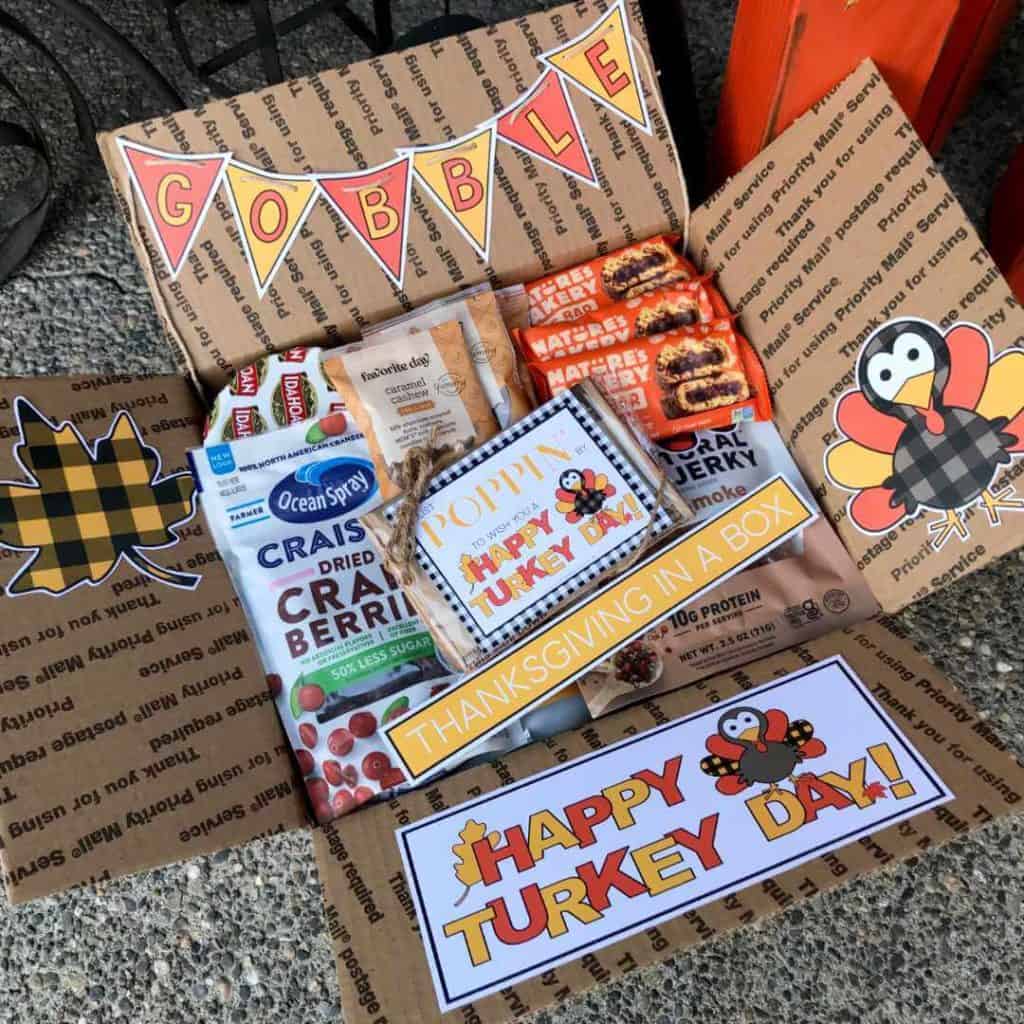 Whether your college student will be home for Thanksgiving or not, they will certainly appreciate a FUN Thanksgiving Care Package to kick off the Holiday Season! We're ready to share Printables and Ideas for a Thanksgiving Care Package!
It's time to get Holly and Jolly! We've got ideas and Christmas Printables for your Christmas Care Package for College Students!
Get your Valentine Care Package For College Students Printables here! Your College Valentine will appreciate the effort you put into making Valentine's Day special for them!
Help your college student celebrate St. Patrick's Day with a St. Patrick's Day Care Package! Don't let your college kid get pinched by a tricky leprechaun! Send them LOTS of GREEN!
Celebrate Easter with your college student with an Easter Egg Hunt In A Box! They will certainly be HOPPY to receive this most egg-cellent gift!
Next time you're sad about the emptier nest, occupy your mind with thoughts of the next Care Package you'll send to your college student.
It's good for you, it's good for them … it's a win all the way around!
More College Resources
How To Make Your College Transition Easier For Your Mom – I fully understand it isn't all about me but there are things you can do to make this transition easier!
Justine Lorraine – This is a website written by a college student who just so happens to be my daughter! Yay!
More Care Package Ideas