Send a Halloween Care Package to college students or anyone you'd like to surprise with a little Halloween fun! These Halloween Care Package Ideas For College Students are ready to help you create a box that will bring a smile to your student's face.
What do you give a college student for Halloween?
The best Halloween care package includes a favorite snack, sweet treats, something to do, something to decorate with, a funny mask, and something that's just plain silly.
Whatever you put in your student's care package, college students love to know that you've thought of them and took time to put together a package just for them.
What do you put in a Halloween care package?
When creating a Halloween care package, be sure to keep your student in mind! If they hate scary stuff, don't include it. Pack items you know will put a smile on your student's face and that they'll get a kick out of or will actually eat.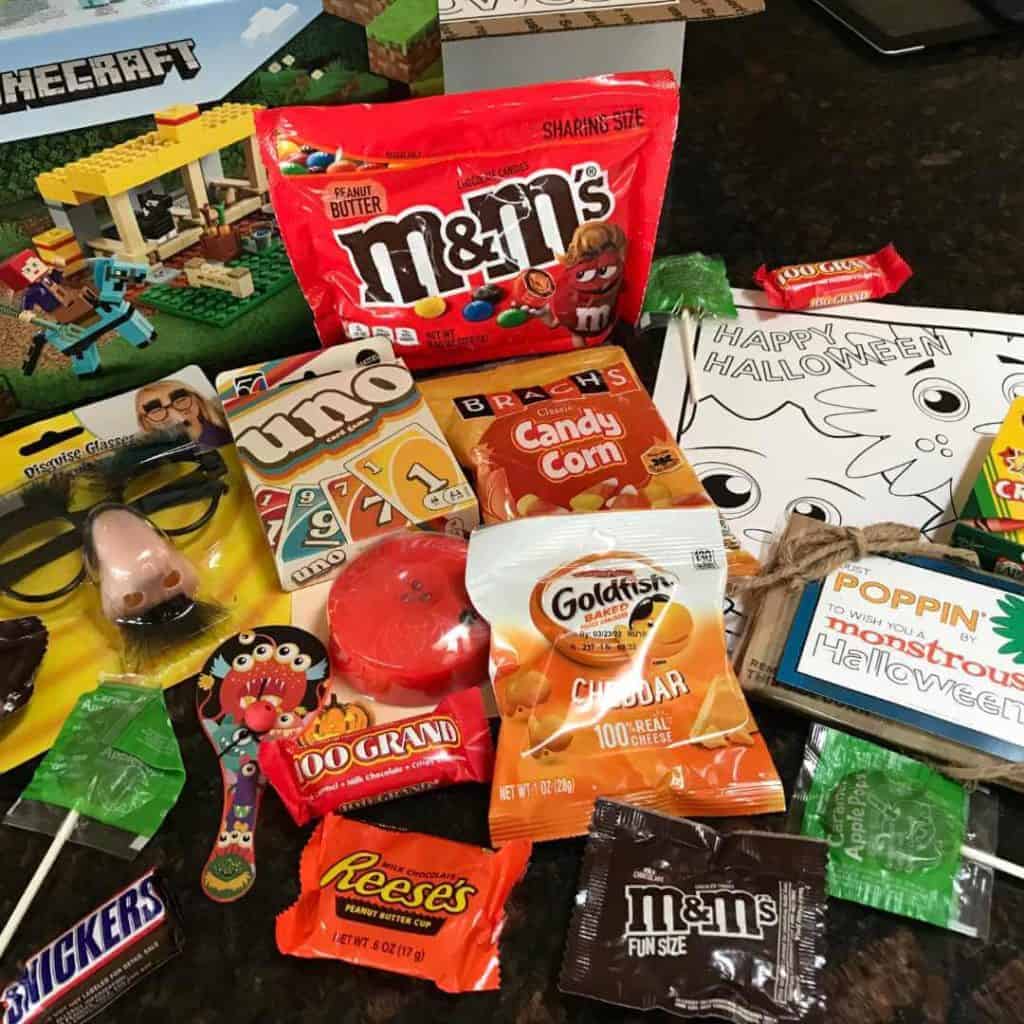 This post contains affiliate links. When you purchase through an affiliate link, we receive a small commission at no additional cost to you. Disclosure.
Favorite Snack
Sweet Treats
Candy Corn
Caramel Apple Pops
Candy
Something To Do
Something To Decorate With
A Funny Mask
Disguise Glasses are always fun!
Something Silly
Halloween Care Package Printables
Care package printables help you turn a regular box into a festive masterpiece, worthy of the treats you choose to put inside!
Buy Your Halloween Care Package Printables Here!
How To Use Halloween Care Package Printables
Print the Halloween Box Decor Printables on card stock. There are 2 options for box décor – 1 for large box flaps (fit perfect on USPS Regional Rate Box B) and 1 for small box flaps (fit perfect on USPS Regional Rate Box A).
Cut the Halloween Care Package box décor.
Punch two holes at the bottom of each candy corn (the yellow part) and thread jute or yarn through them to create a candy corn banner.
Use an adhesive applicator to adhere the box décor to the inside flaps of your box.
Place the Halloween Coloring Page in the bottom of your box.
Print the Halloween Popcorn Tags, on card stock, and adhere to microwave popcorn, with jute.
Fill your box with lots of fun treats. Make sure it is packed well so items don't shift.
Seal and send your Halloween Care Package to your recipient and make their day!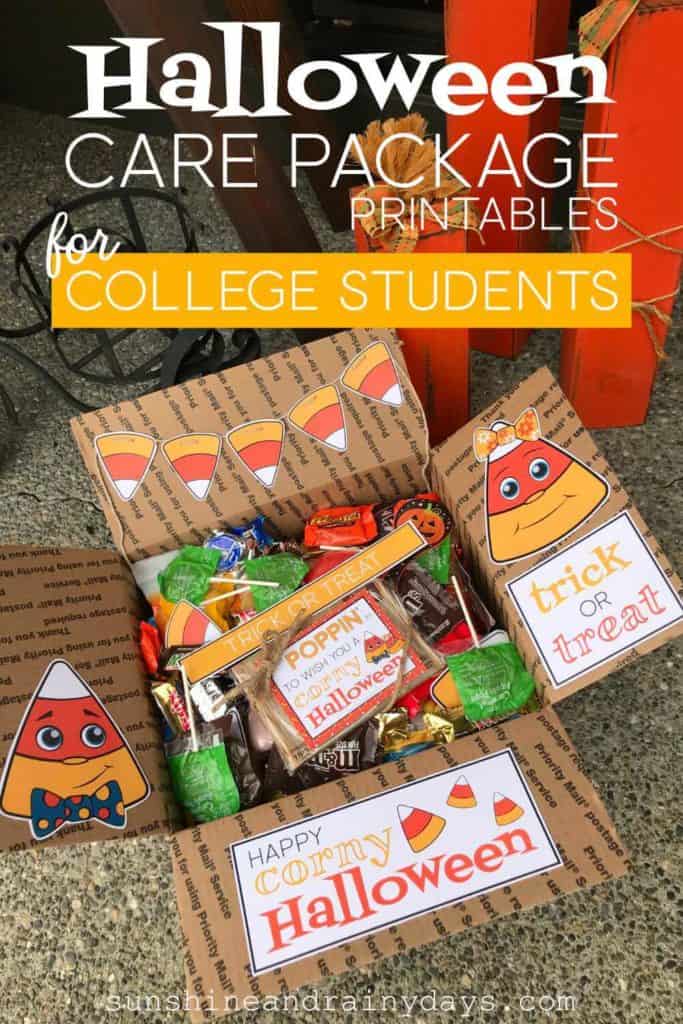 Use these Halloween care package ideas for college students to put an instant smile on your student's face!
More Halloween Ideas
More Care Package Ideas
Care Package Ideas For College Students