This Straight Outta Candy Printable Sign gives you a fun way to decorate for Halloween or to tell trick or treaters you actually are, in fact, outta candy!
The words are clear, simple, and bold so they can be easily read, from a distance. If you are, indeed, out of candy, you can place this sign on your front door so trick or treaters can see it, from the road. Just don't blame me if your house ends up with egg all over it!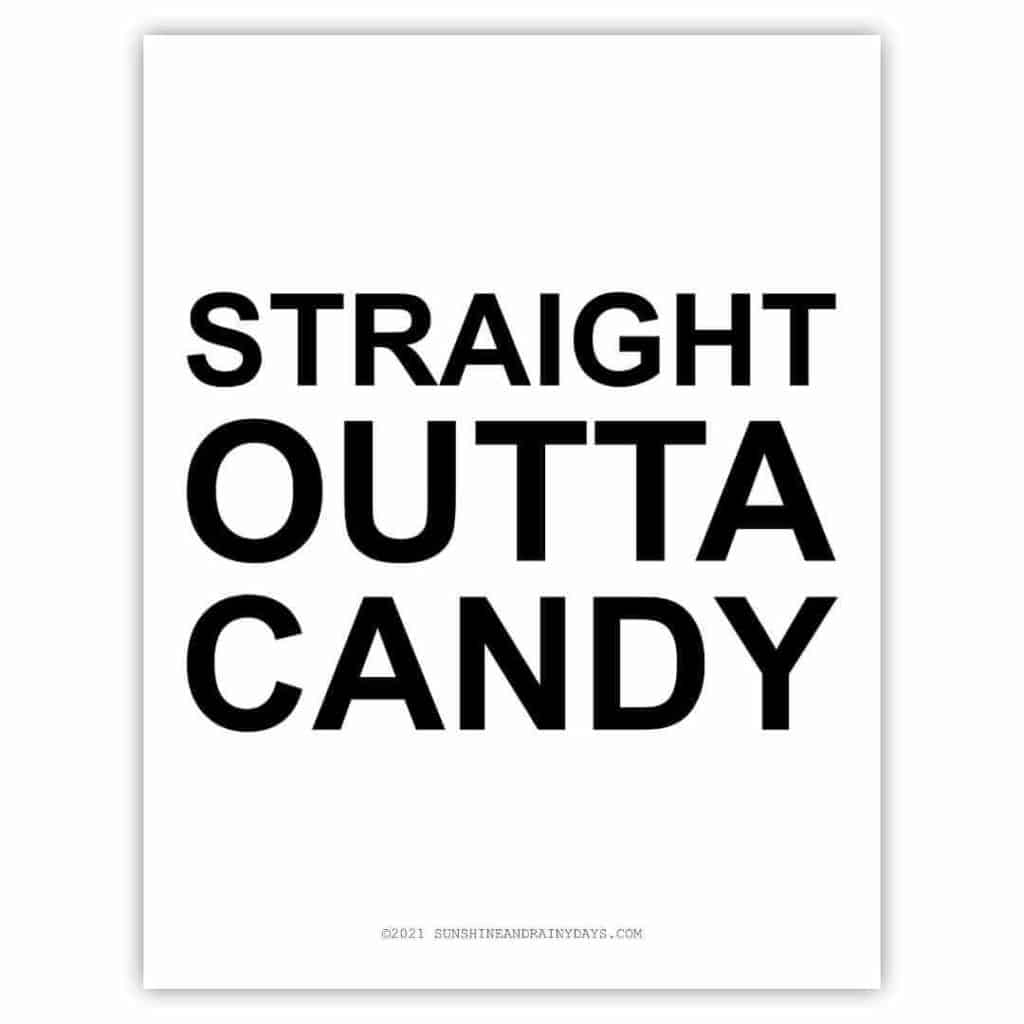 When To Use The Straight Outta Candy Sign
When you are actually out of candy, for trick or treaters. Place the sign on your door so trick or treaters know, without coming all the way up to your door, that you are out of candy. No need to turn the lights off when you have a Straight Outta Candy Sign!
For Halloween Decor. Frame the sign and place in your home for a fun and silly way to decorate this Halloween!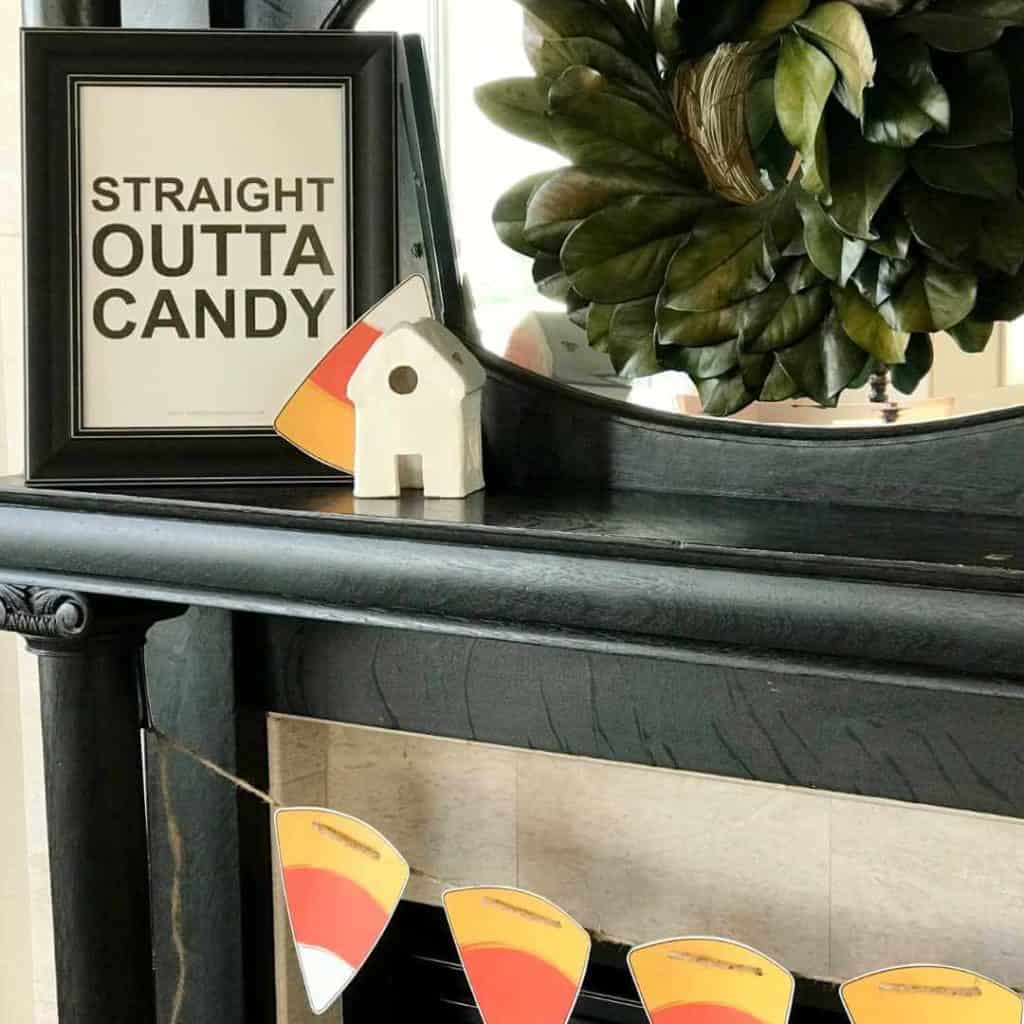 More Halloween Ideas
Fun Printable Halloween Signs For Your Door