My husband's Birthday is on Halloween so this year I decided to create a few Printable Halloween Birthday Cards to share with you, just in case you know someone with a Halloween Birthday, too!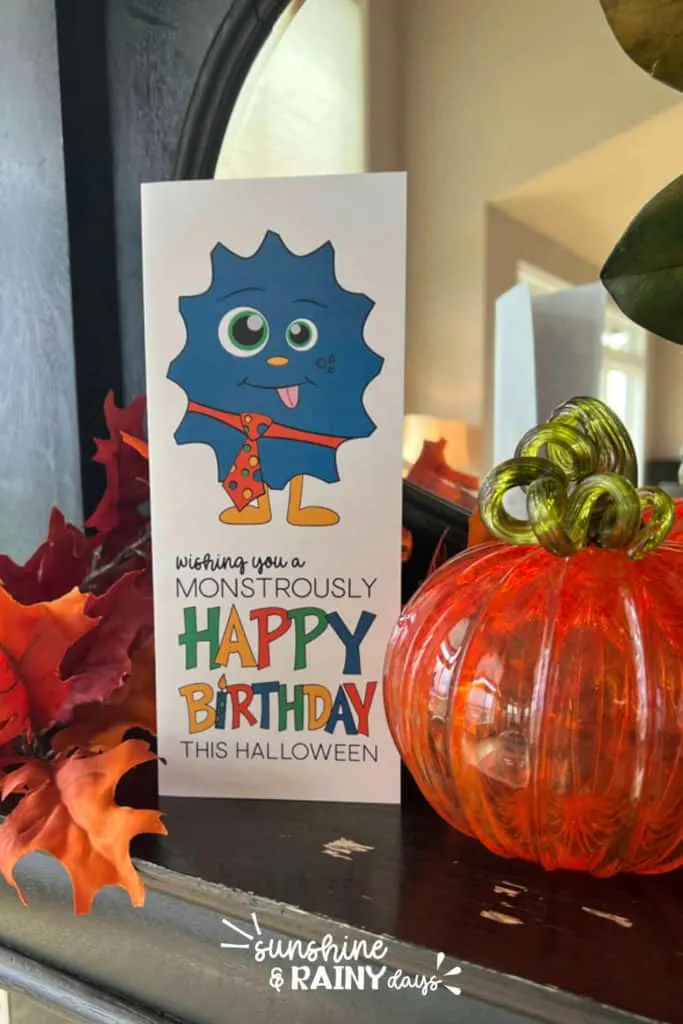 Free Printable Halloween Birthday Cards
How To Use These Halloween Birthday Cards
This post contains affiliate links. When you purchase through an affiliate link, we receive a small commission at no additional cost to you. Disclosure.
Print the Halloween Birthday Card of your choice on card stock.
Cut the card on the lines.
Fold the card in half and flatten the crease with a bone folder or the dull edge of a butter knife.
Write something inside!
Place in a #10 business envelope. This card was designed to fit in a #10 business envelope that you probably already have on hand.
My husband usually spends his Halloween helping me pass out treats to the trick-or-treaters but, as sad as it may seem, this year we plan to turn off the lights and do something different to celebrate Steve!
More Halloween Ideas
More Birthday Cards
More Birthday Ideas