Candy is always a great thing to have on hand for trick-or-treaters but it's also fun to get creative with trick-or-treat ideas for those kids that would like non-sugar treats or for those who may have allergies.
Check out the trick-or-treat ideas I've suggested below and have one or two options on hand for the little trick-or-treaters to choose from!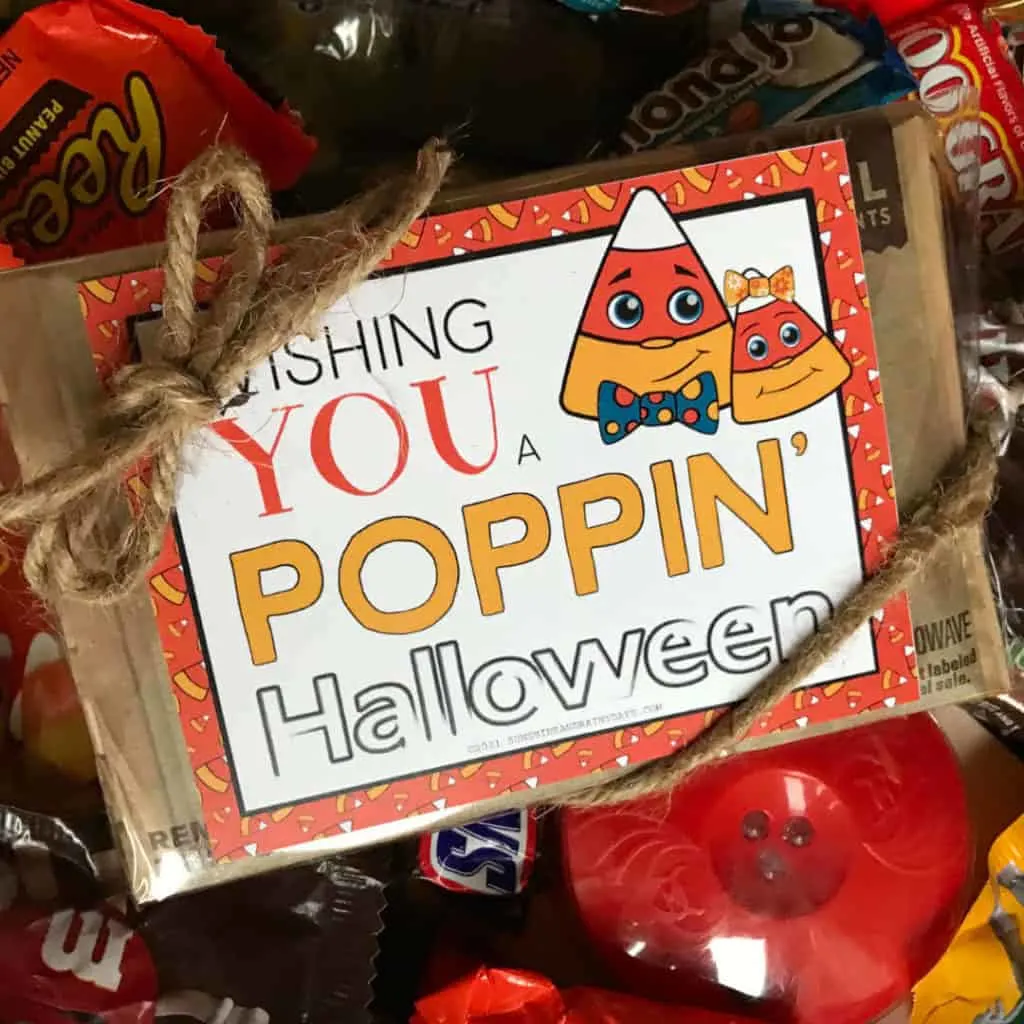 Wishing You A Poppin' Halloween
Do you want to say Happy Halloween without the sugar? Check out this Just Poppin' By Halloween Popcorn idea!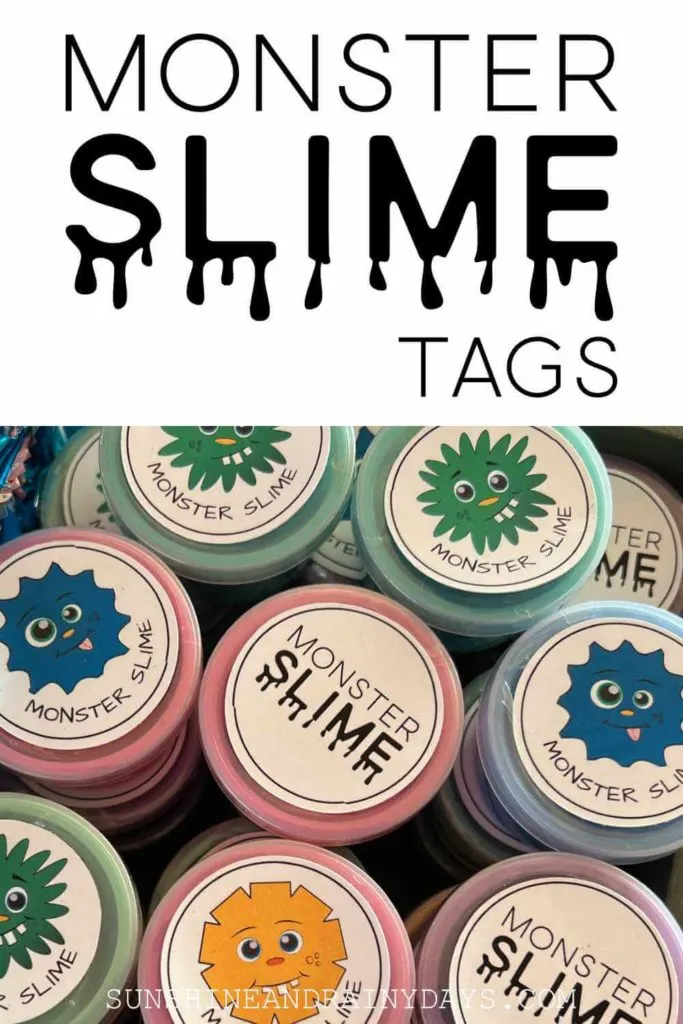 Monster Slime Tags
Use these Monster Slime Tags on itty bitty containers of slime to hand out to trick-or-treaters.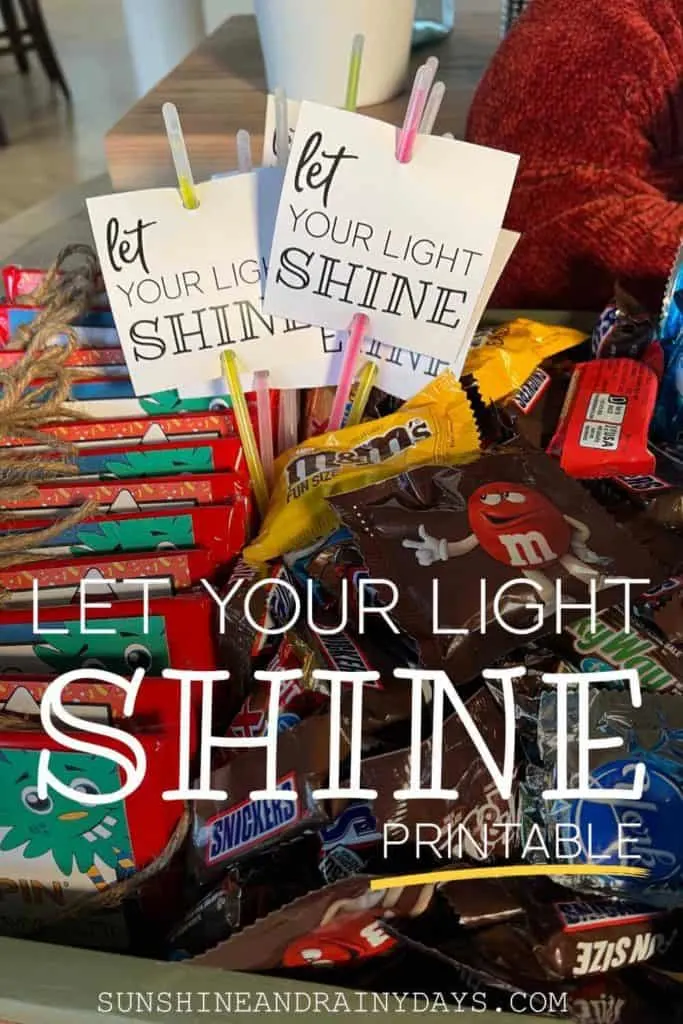 Let Your Light Shine
Tags can take a normal thing and turn it into something special and unique! These Let Your Light Shine Glow Stick Tags transform a simple glow stick into a clever treat for trick-or-treaters!
This post contains affiliate links. When you purchase through an affiliate link, we receive a small commission at no additional cost to you. Disclosure.
Glow Sticks
There's something about glow sticks that light up the night. Plus, you'll help those little trick-or-treaters be seen as they walk the neighborhood.
You could even use these Let Your Light Shine Tags to add to each glow stick!
Fruit Snacks
Fruit snacks or Fruit Roll-Ups are a fun option to have on hand for trick-or-treaters with bags full of candy.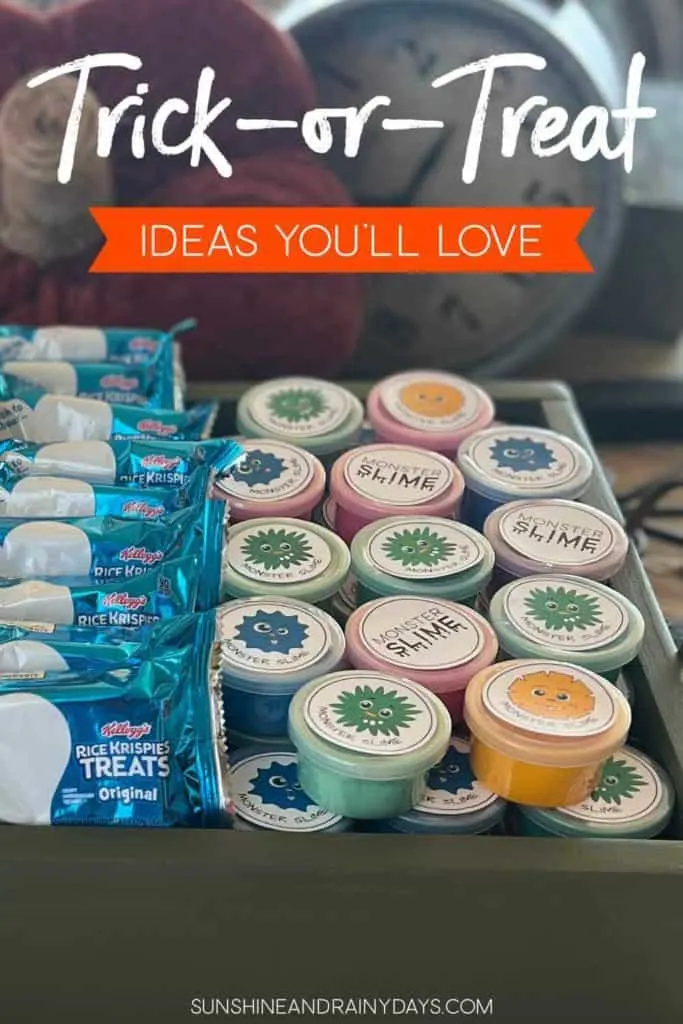 Providing different options for trick-or-treaters doesn't mean they have to be expensive.
Often, good alternative trick-or-treat ideas cost about the same as the candy in the bags you purchase.
Work the math and you just might be surprised!
More Cute Halloween Ideas