Fun and festive tags take a normal thing and turn it into something special and unique! These Let Your Light Shine Glow Stick Tags transform a simple glow stick into a clever idea!
How To Use The Let Your Light Shine Glow Stick Tags
Purchase the Let Your Light Shine PDF – found below.
Print the tags on card stock.
Cut the tags.
Punch a hole at the top and bottom of the tags using a regular hole punch.
Thread a Glow Stick through the holes.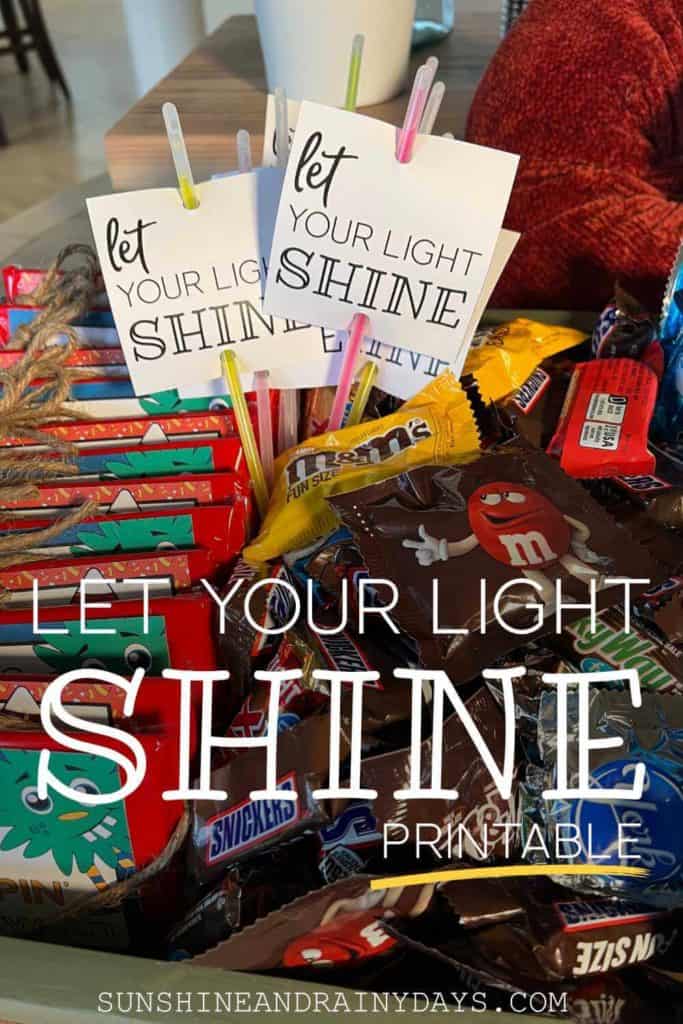 Who To Give The Let Your Light Shine Glow Sticks To
This fun and simple gift can be given to whoever you'd like to give a special little treat, without breaking the bank. Think 4th of July Party, Christmas Party, New Year's Eve Party, or even Trick-or-Treaters!
Party Guests
Co-workers
School Friends
Sunday School Class
You could even add them to a You've Been BOOed Box, a You've Been Tinseled Box, or even a Care Package.
Supplies Needed To Put These Glow Stick Party Favors Together
This post contains affiliate links. When you purchase through an affiliate link, we receive a small commission at no additional cost to you. Disclosure.
You can usually find glow sticks that cost about 10¢ making this a super economical gift.
Get Your Let Your Light Shine PDF Document Here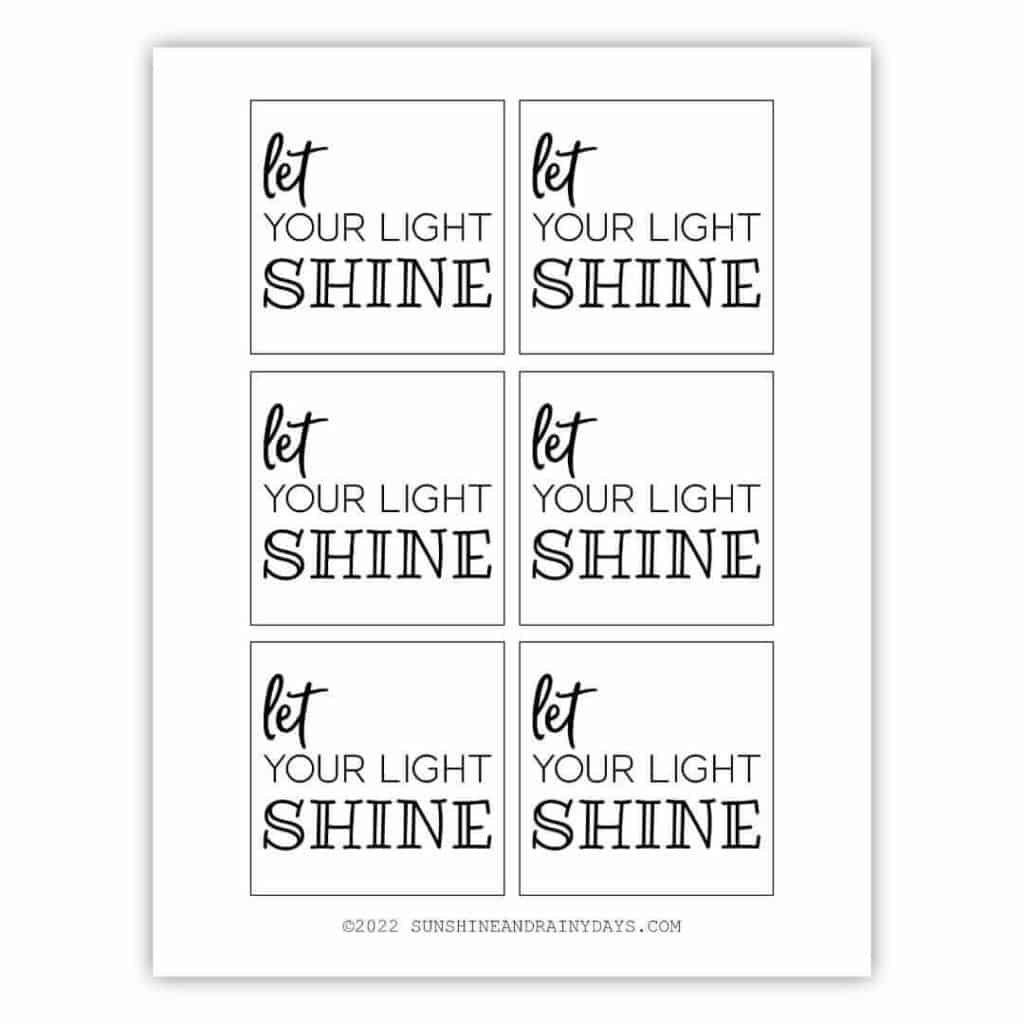 More Party Favor Ideas
Popcorn Birthday Party Favor You Can Print At Home!
More Inspirational Gift Ideas