Whether you just need a card or two or want to send them to everyone you've ever known, you can make it easy on yourself and Print Your Own Christmas Cards right at home!
The beauty of these Christmas Cards is they fit in a regular, business size envelope that you probably already have, hanging around the house.
Printable Christmas Cards
These Printable Christmas Cards come in five variations!
Merry Christmas with a Christmas Tree
Christmas 2020 with a Christmas Tree
Merry Christmas with Santa, dressed in Buffalo Plaid
Oh What A Year Christmas 2020 – in black and white
Oh What A Year Christmas 2020 – in color
What Do You Need To Print Your Own Christmas Cards?
This post contains affiliate links. When you purchase through an affiliate link, we receive a small commission at no additional cost to you. Disclosure.
Printer
Business Size Envelopes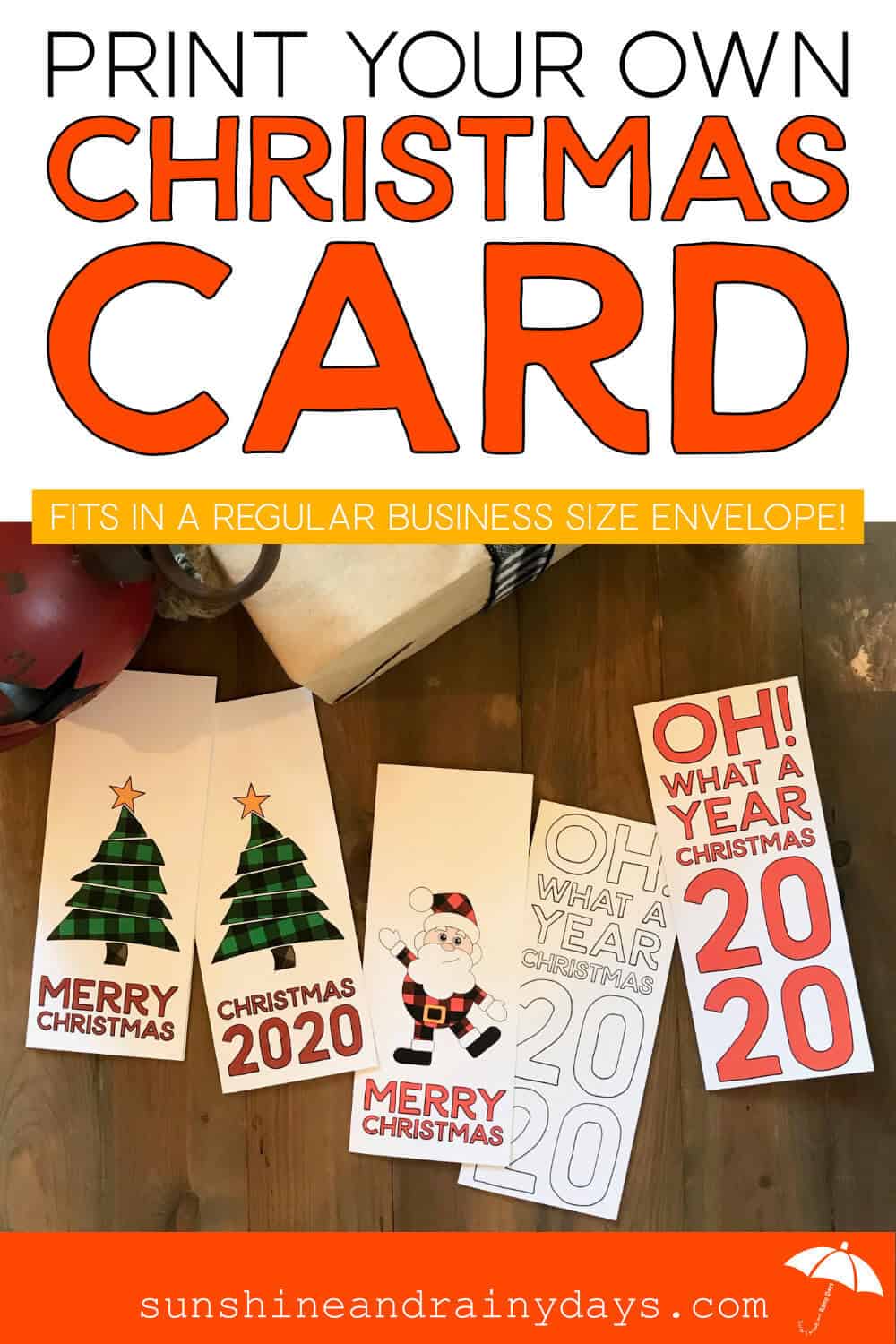 How To Use The Printable Christmas Cards
Download the Christmas Card File Below.
Print multiples of your favorite, or print them all, on card stock.
Use a paper cutter to cut on the black lines.
Fold in half.
Use a bone folder or the dull edge of a butter knife, along the folded edge, to get a good crease.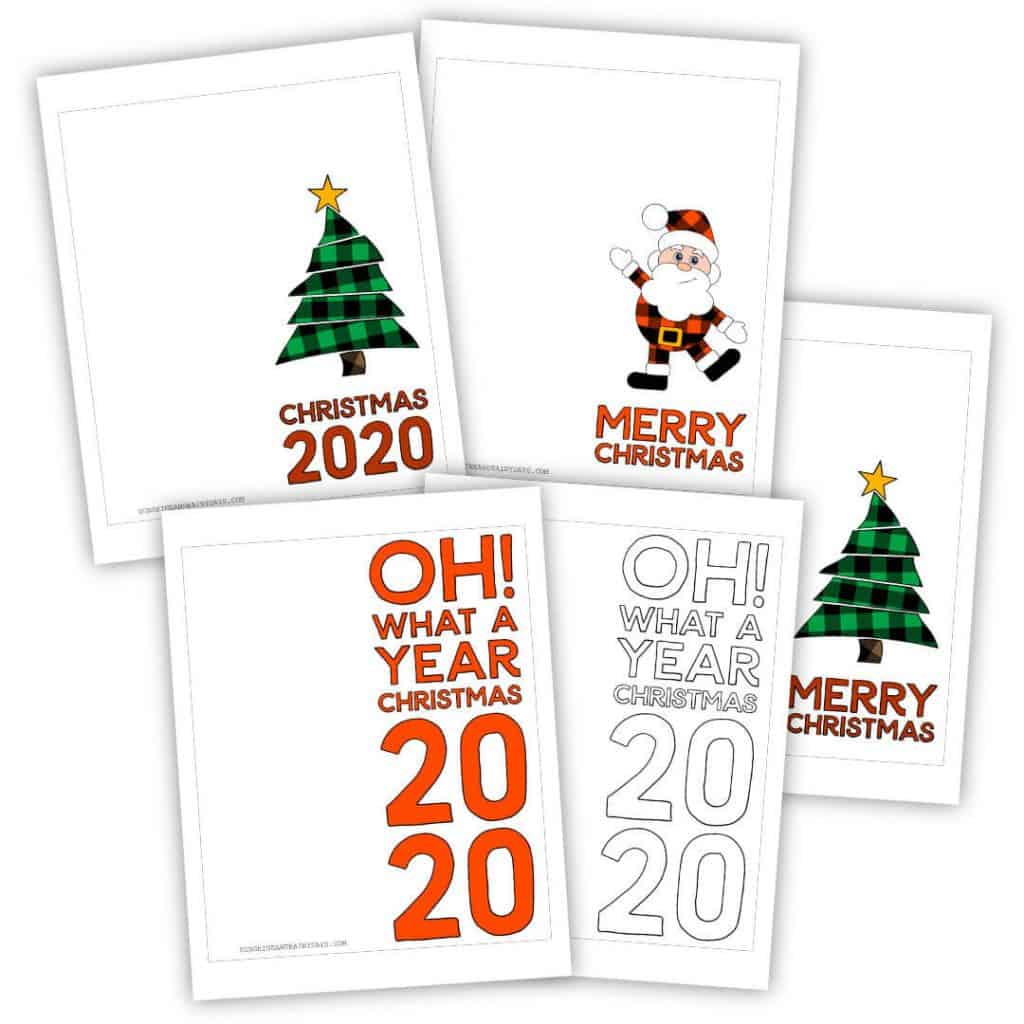 Christmas just got a little bit easier with these FUN, printable Christmas Cards!
If you want to get a little crazy and write a Christmas Newsletter, be sure to check out our post, How To Write A Christmas Letter That Friends Will Want To Read.