Are you creating your own Advent Calendars this year? We've got a treat for YOU! Our Christmas Advent Calendar Numbers are here to help you number your gifts in style!
Christmas Printables are an excellent resource to keep you organized and festive!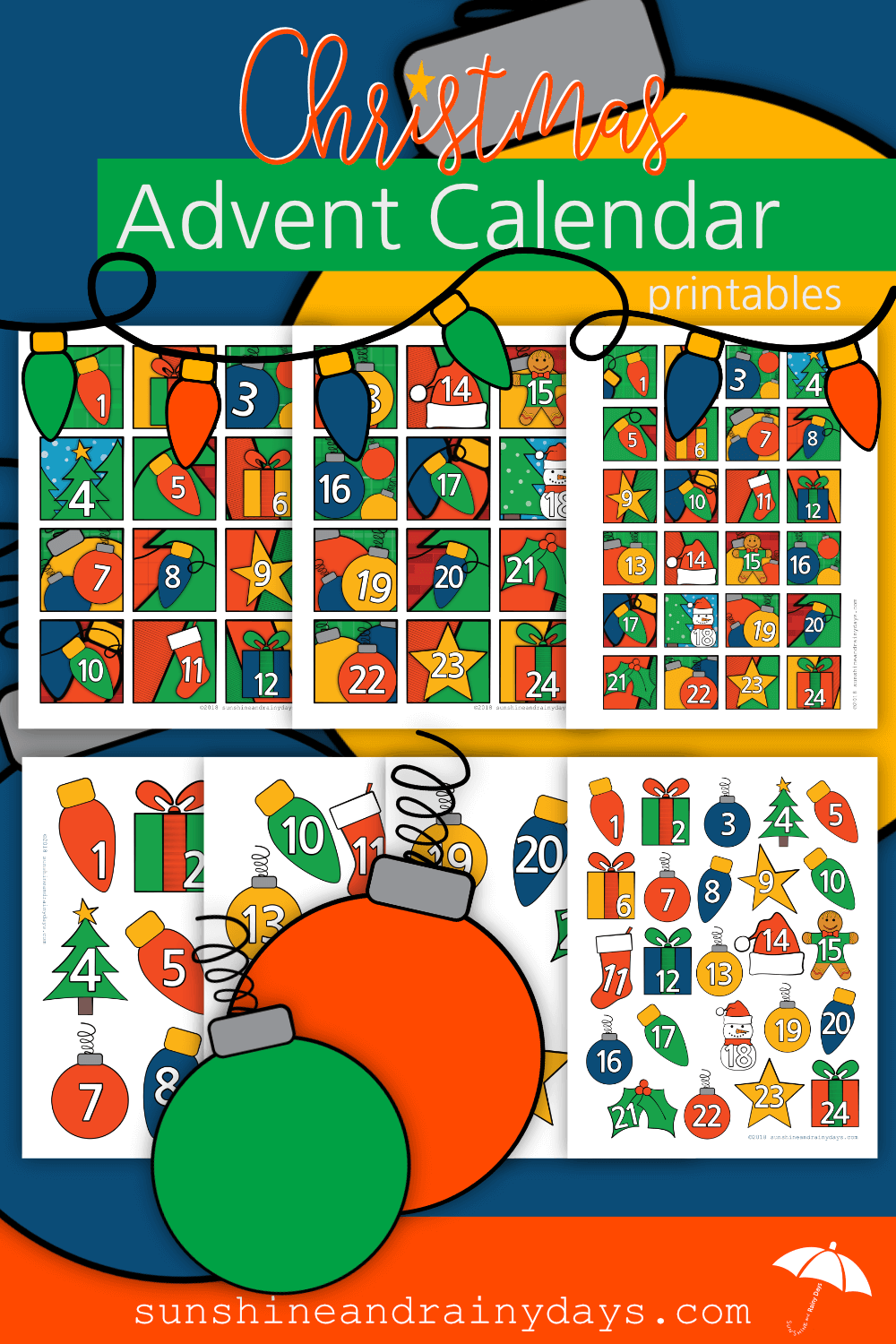 Christmas Advent Calendar Numbers
With my daughter away at college, I had to get creative!
This year she will receive a box with 14 gifts in the mail and the remainder will stay home where she arrives on the 15th!
Soooo … I created Festive Advent Calendar Numbers to put on the gifts!
BUT I went a little crazy!
First, I created festive Shapes with numbers in them.
I actually kind of enjoy cutting … it's relaxing … but I thought some of you might prefer a square version you could cut with a paper cutter.
So, I created a square version of the Advent Calendar #'s.
Then, I realized some gifts may be smaller than the tags I created and created a smaller version of both the shapes and squares.
So, you have choices! Four, to be exact!
Choices are hard!
This post contains affiliate links. When you purchase through an affiliate link, we receive a small commission at no additional cost to you. Disclosure.
Christmas Advent Calendar Supplies
Printer – I just purchased this one and it is ah-mazing!
Card Stock or Paper
Advent Calendar Number Printables – found below
Scissors or Paper Cutter
How To Use The Christmas Advent Calendar Numbers
Choose which style Advent Calendar Numbers you like. Do you want to cut shapes or want the straight forward squares you can cut with a paper cutter? Which design do you prefer?
Print our Advent Calendar Numbers – found below.
Cut the numbers using either precision scissors or a paper cutter (depending on which style you chose).
Place on gifts!
The Advent Calendar Numbers are also perfect to use for Gift Exchange Games!
Make your Christmas extra Festive with these Advent Calendar Numbers!