I thought we had our ducks all lined up, had dotted our i's, and crossed our t's when my husband needed a Last Minute Christmas Gift Idea. The custodians at his school work incredibly hard and he wanted to show them appreciation.
He didn't think our 4 X 4 Snowmen would be up their alley but he loved the idea of a lottery ticket!
Of course, I thought it would be kind of weird to just hand them a lottery ticket so I went to work to create these fun Lotto Gift Tags Christmas Printables!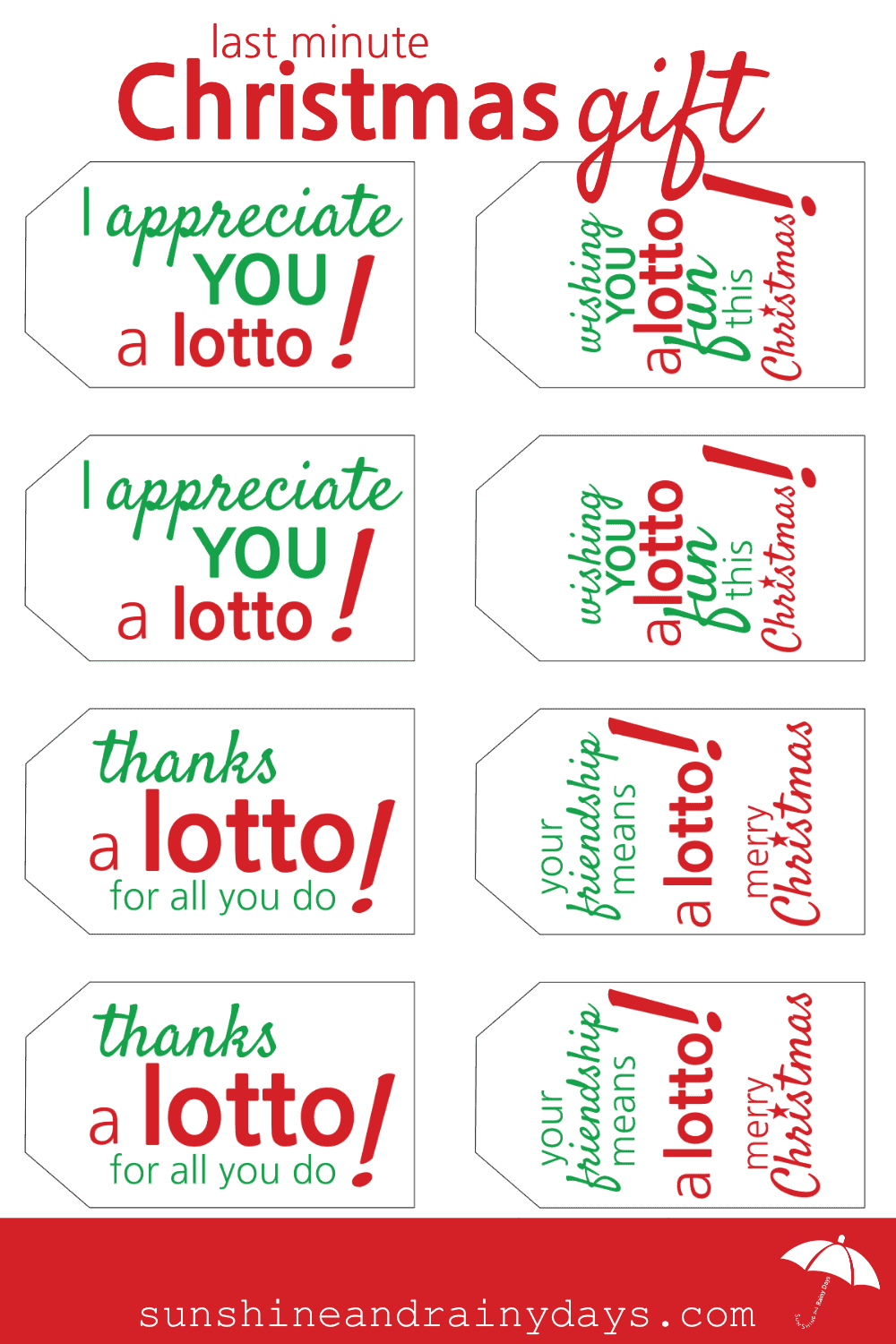 Last Minute Christmas Gift
This post contains affiliate links. When you purchase through an affiliate link, we receive a commission at no additional cost to you. Disclosure.
How To Use Lotto Gift Tags
Click the picture below to print your own Lotto Gift Tags on Card Stock!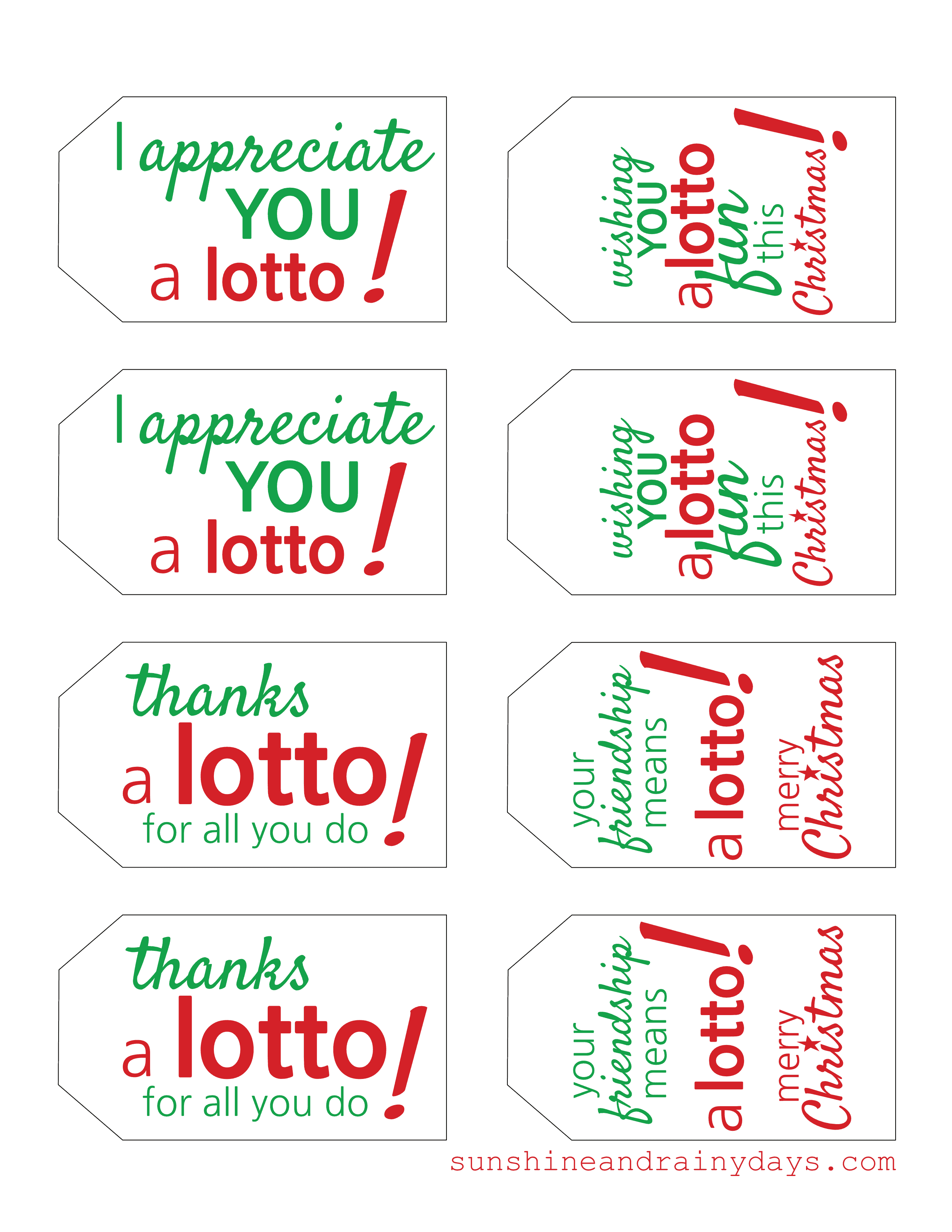 Cut the Lotto Gift Tags.
Use a Hole Punch to punch a hole in the top of each Gift Tag.
Tie the Lotto Gift Tag around the Lottery Ticket with Jute.
Was it really that easy?
I'm not a big gambler myself. Actually, I don't ever gamble!
I also realize this gift could be a BIG DUD if the recipients don't win anything. Nevertheless, I believe the sentiment will be appreciated!
Gain access to our Christmas Printables here!
More Christmas Printables
Gift Ideas