Something about the New Year makes me want to get organized! I'm starting with our Christmas decorations and, of course, needed some Christmas Storage Box Labels to make it exciting!
Christmas Printables are super fun to create!
How To Use Our Christmas Storage Box Labels
This post contains affiliate links. When you purchase through an affiliate link, we receive a small commission at no additional cost to you. Disclosure.
Pick Your Favorite Storage Boxes
My favorite way to store Christmas Decorations is in Clear Sterilite Clearview Latch Storage Bins with White Lids.
The cool thing is, I store everything in these bins and I have been buying them since my daughter was born 17 years ago. Hopefully they keep making the same style for many years to come!
Storing everything in the same type of containers brings cohesion to the garage!
Print Christmas Storage Box Labels
We like to use Card Stock for extra durability!
Click the pictures below for your very own Christmas Storage Box Labels!
Cut Christmas Storage Box Labels
Pretty self-explanatory, right? I've been known to over explain so I'll tell you how much I love my Paper Cutter! I use this thing ALL THE TIME! My daughter bought it for me for Christmas a few years ago. It's the most used gift ever!
Laminate Storage Box Labels – Optional
You may want to laminate your Christmas Storage Box Labels if you will be placing them on the outside of your Storage Boxes.
It would also work to put them on with Packing Tape.
Decide Where To Place Christmas Storage Box Labels
I usually place our Box Labels inside our Clearview Storage Bins on the skinny end since that's the end that faces out in our garage.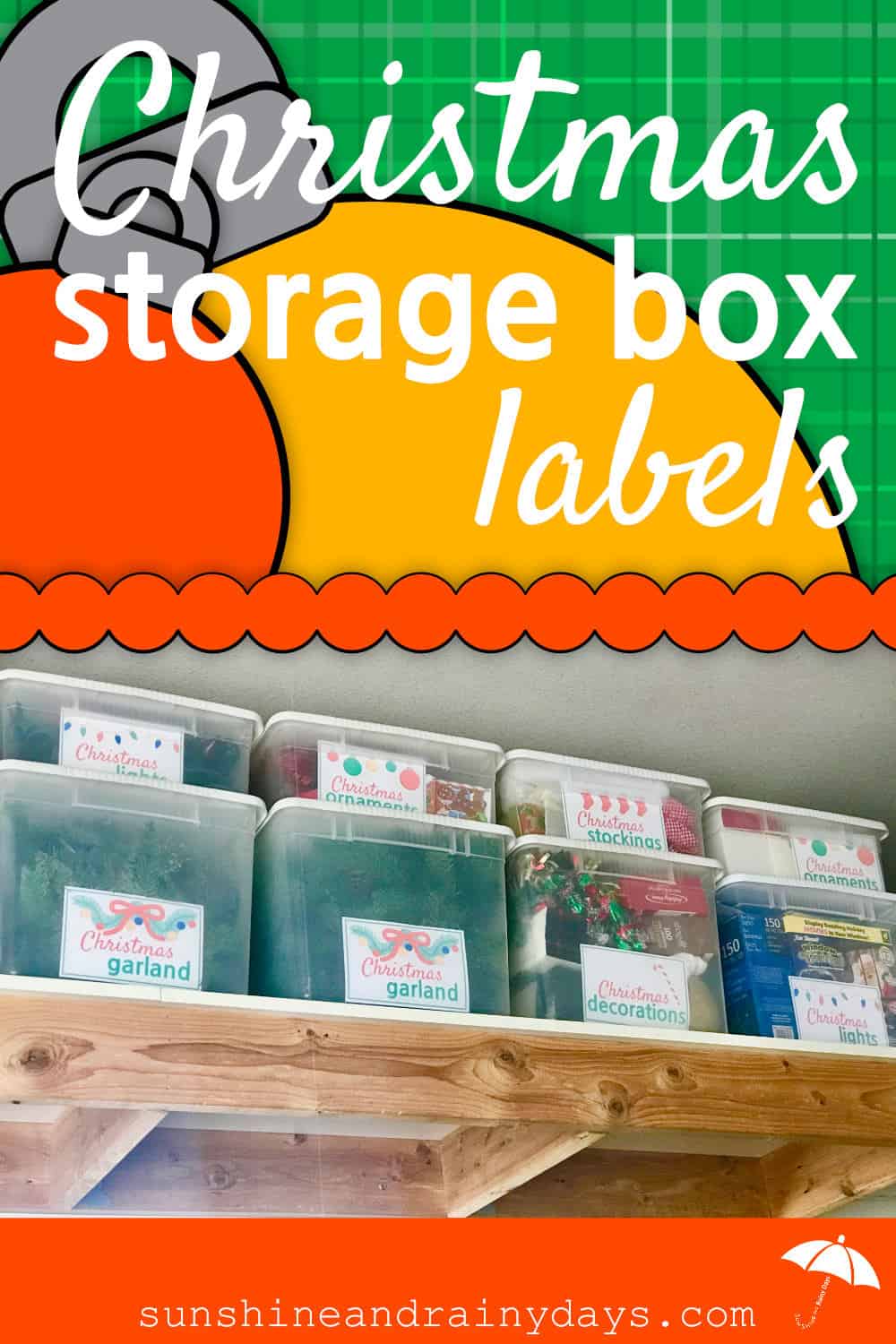 If you do not have clear storage boxes, you may want to use packing tape to tape them securely to the outside of your storage boxes.
That's IT! Your Christmas Storage Boxes are now Labeled and you've made decorating for Christmas next year so much easier!
More Christmas Printables
Gift Ideas