When you want to gift money for Easter without just handing over cash, use this Easter Money Gift Idea to give cash, the Easter way!
Our daylight basement is in the middle of being remodeled and there is stuff EVERYWHERE upstairs! An EGG-cellent Easter Egg Hunt is out of the question this year. We sent our daughter, who is away at college, an Easter Egg Hunt In A Box and needed a simple way to gift our son money, instead of buying an Easter Basket he doesn't really want or need.
How to gift money for Easter, the easy way!
I found a golden egg in our Easter stash and loaded it with cash and coins before putting it in a clear treat bag with paper grass.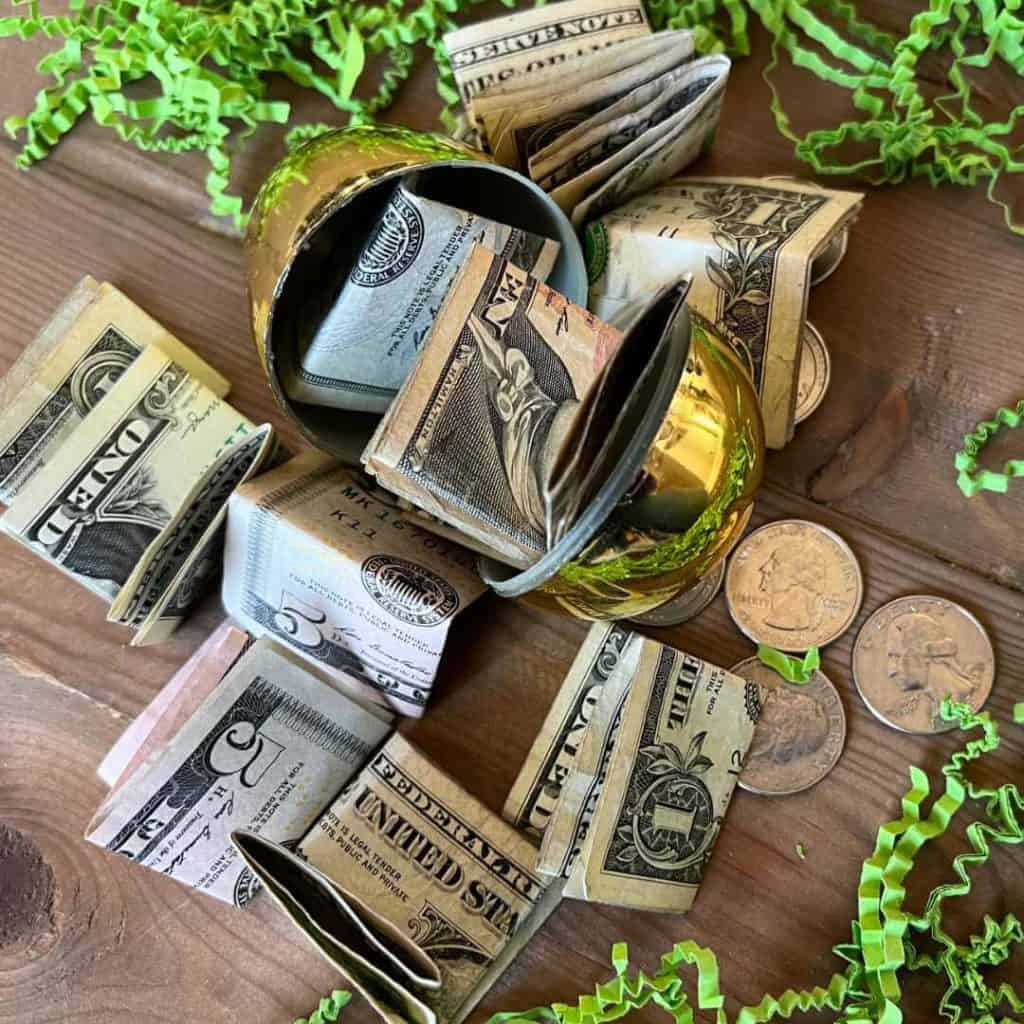 Then, I added a festive Happy Easter Gift Tag and Easter was ready!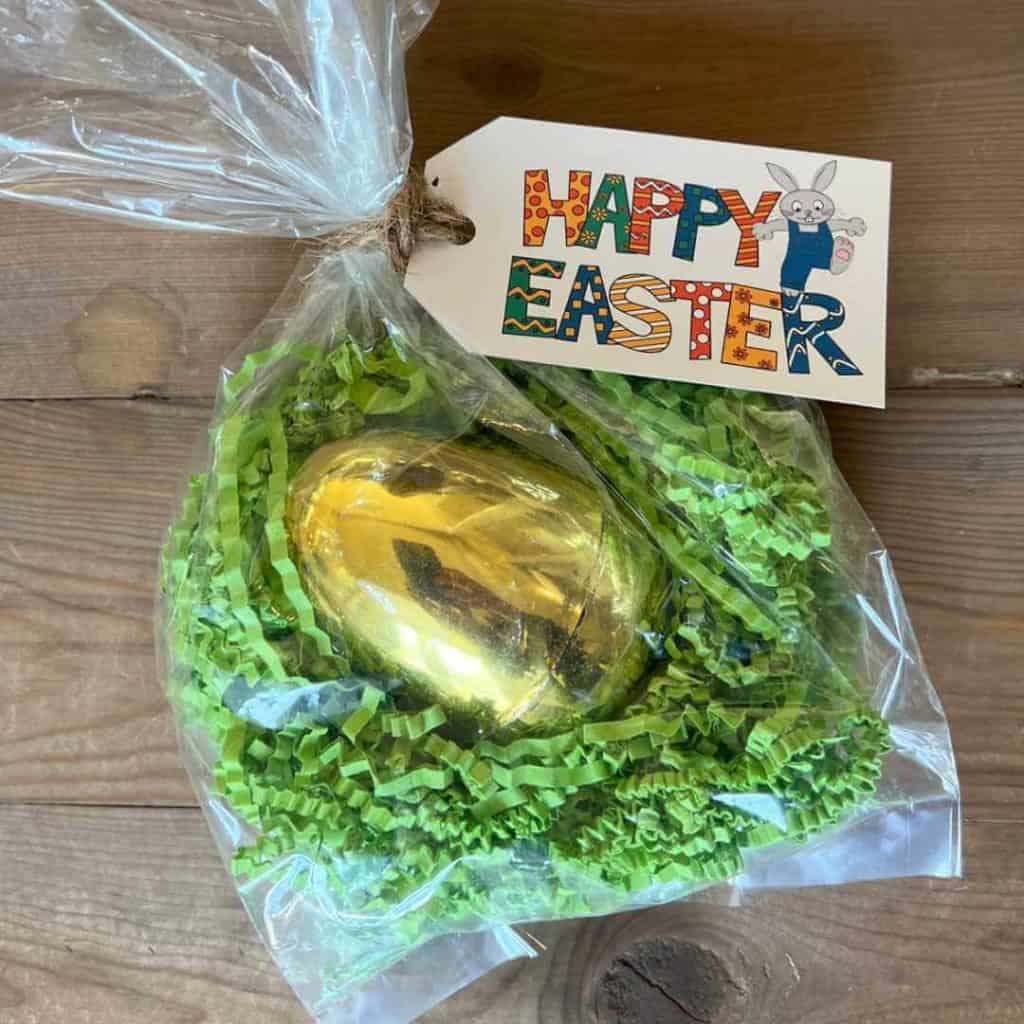 If you're looking for an EGG-cellent way to give money this Easter, this Easter money gift idea is sure to be a hit!
My son has been looking forward to new LEGO sets coming out on May 4th so this Easter cash will be the gift that keeps on giving!