My 17-year-old daughter recently opened a bank account at our Credit Union. She's always had a savings account but switched over to a checking account that she would have better access to.
Yes! A Checking Account. BUT, apparently, it is not common to use checks these days. The guy at the bank looked at me like I had three heads when we asked to order checks. I inquired why checks aren't used these days and he said everyone uses debit cards. We opted to forgo checks for now. Oh my! We didn't even get a Bank Account Register. Say What?
Although we chose not to order checks, at this point, our 17-year-old still needs a way to track withdrawals and credits to her account. My mind is totally freaked out by all this! I get the whole paperless movement but we've gotta keep track of what's in our accounts, for goodness sake!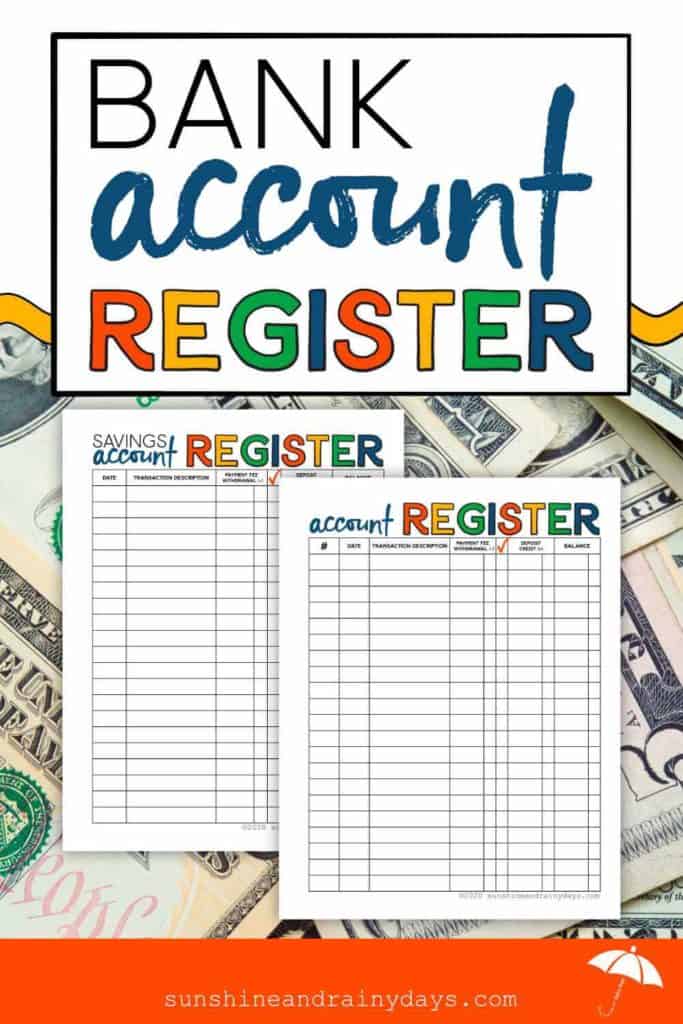 Bank Account Register Supplies
This post contains affiliate links. When you purchase through an affiliate link, we receive a small commission at no additional cost to you. Disclosure.
Bank Account Register – found below
Pen
3-Ring Binder
How To Use The Bank Account Register
Get access to your own Bank Account Register, in the Budget Binder below! When you print, I suggest using Card Stock, for durability.
Add the Register to your Budget Binder.
Every time you add to, or withdraw from, your account write the numbers in.
Balance as you go.
When you receive a statement (most likely online), balance your account.
A Bank Account Register will keep you in the know. You will never wonder how much cash you have access to, when you keep good records. No need to worry when you hit the cash register at Target, with your debit card, because you KNOW what you have in your account!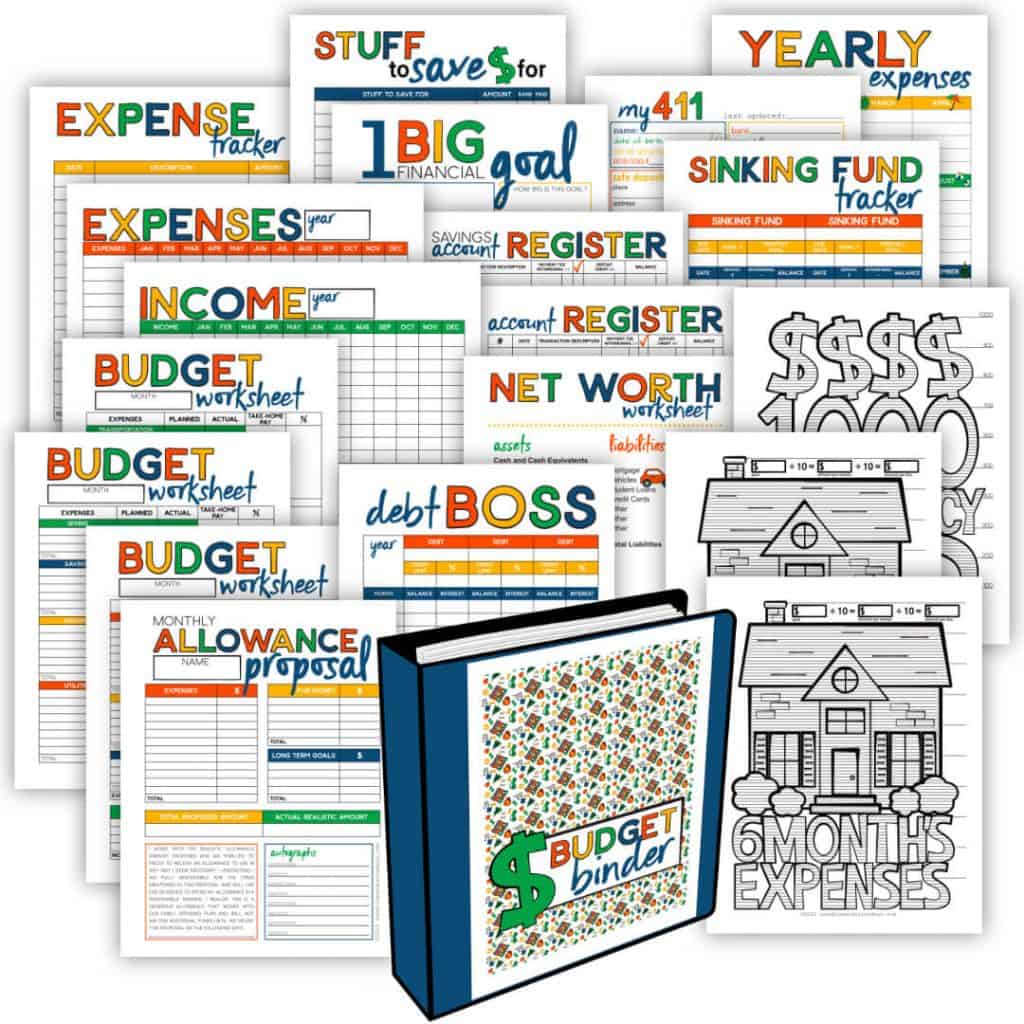 Call me old-fashioned, if you'd like! Paper and pen will keep your financial life in line.
More Money Tracker Printables