Hello All! Steve here. I thought I would share with you the question I ask every year: What is your net worth? This isn't a deep, philosophical question or some Zen like journey that some take around this time of year. This is about Cold. Hard. Cash.
We've got a Net Worth Worksheet to guide you in finding your own Net Worth!
For the past several years, I have completed a simple net worth check. It is just the basics: retirement accounts, home equity, outstanding mortgage, etc. I do this with the goal of keeping my eye on the prize; retirement. I want my old bones on a beach somewhere before I am too old to enjoy it. When it comes to retirement, I do not have a magic clock running or a set age to retire at. I love what I do and there is a ton of research that shows those who work into their later years, live longer (that is if they enjoy what they do, of course). When the time comes, however, to ride into the sunset, I want to be prepared.
How much should your net worth be? Great question! I have no clue! My goal is to retire with between 1.5 and 2 million dollars in total net worth. With roughly 20 years left (unless I hit the numbers!) of Workin' for the Man, I think it is doable.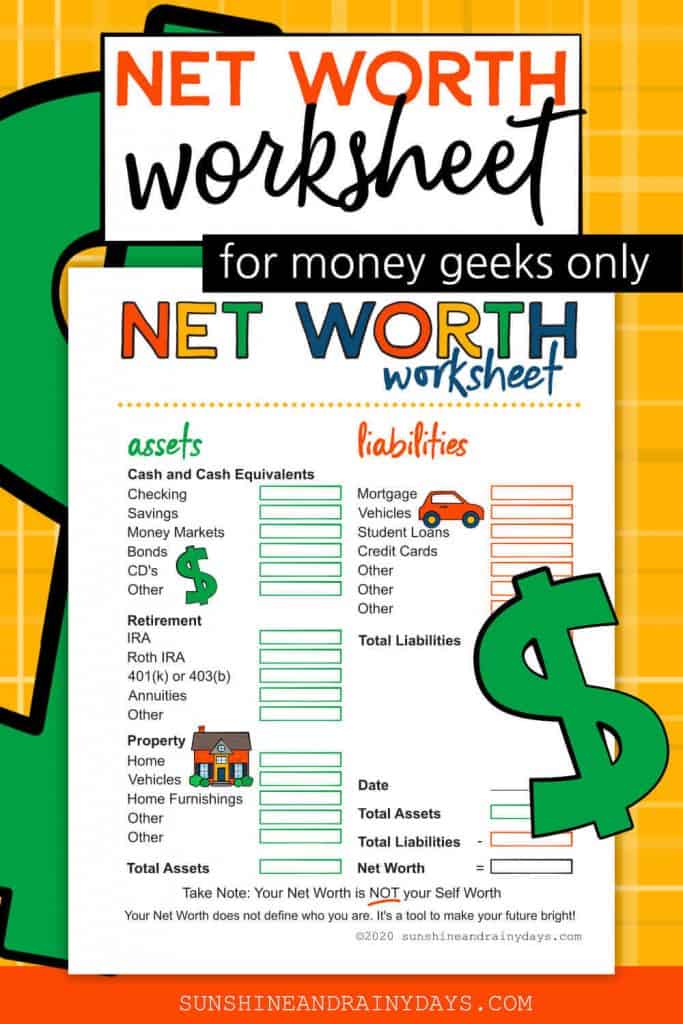 What Is Your Net Worth?
If you have never asked yourself this question, or maybe it has just been a while, you should. Don't be afraid! You may be worth more than you think. I just hope to see you all on the same beach that I will be on later in life. Well, not all of you because that would be really crowded! You know what I mean.
How To Use The Net Worth Worksheet
Print the Net Worth Worksheet – found below.
Record your assets.
Record your liabilities.
Subtract your liabilities from your assets to find your net worth!
Use the Net Worth Worksheet every month, quarter, or year. You decide!
Here are a few places to help you in your endeavor of finding your net worth:
Kelley Blue Book will walk you through the steps to discover how much your vehicles are worth.
Zillow is a starting point for the worth of your home.
Why Do I Need To Know My Net Worth?
To make sure you're on track for retirement.
When you know your Net Worth, you know what you need to do before you retire.
For peace of mind (or a kick in the pants).
If you don't know your Net Worth, you don't know if you're prepared for the future. Give yourself peace of mind! You might be worth more than you realize! If not, you know it's time to get busy.
To gain motivation to save.
When you start tracking your Net Worth, you gain motivation to save and watch your Net Worth grow even bigger!
To Become Aware.
It's super important to be aware of your financial worth! There's no better way to do it than by calculating your Net Worth on a regular basis!
This post is not about how to plan for retirement, but I think one should always be looking forward. In a previous post, I spoke about revenue streams and how to piece together monthly income. Those things are very important! I am always thinking of ways to create revenue streams. What I want you to consider is how you can cross the retirement finish line with a net worth so big you have to get a bulldozer to push it across the finish line. When I finish, I want to resemble that dude from the Monopoly game or maybe Daddy Warbucks!
It's time to calculate YOUR Net Worth!
Use our Net Worth Worksheet to calculate your Net Worth and be in the KNOW of your financial life!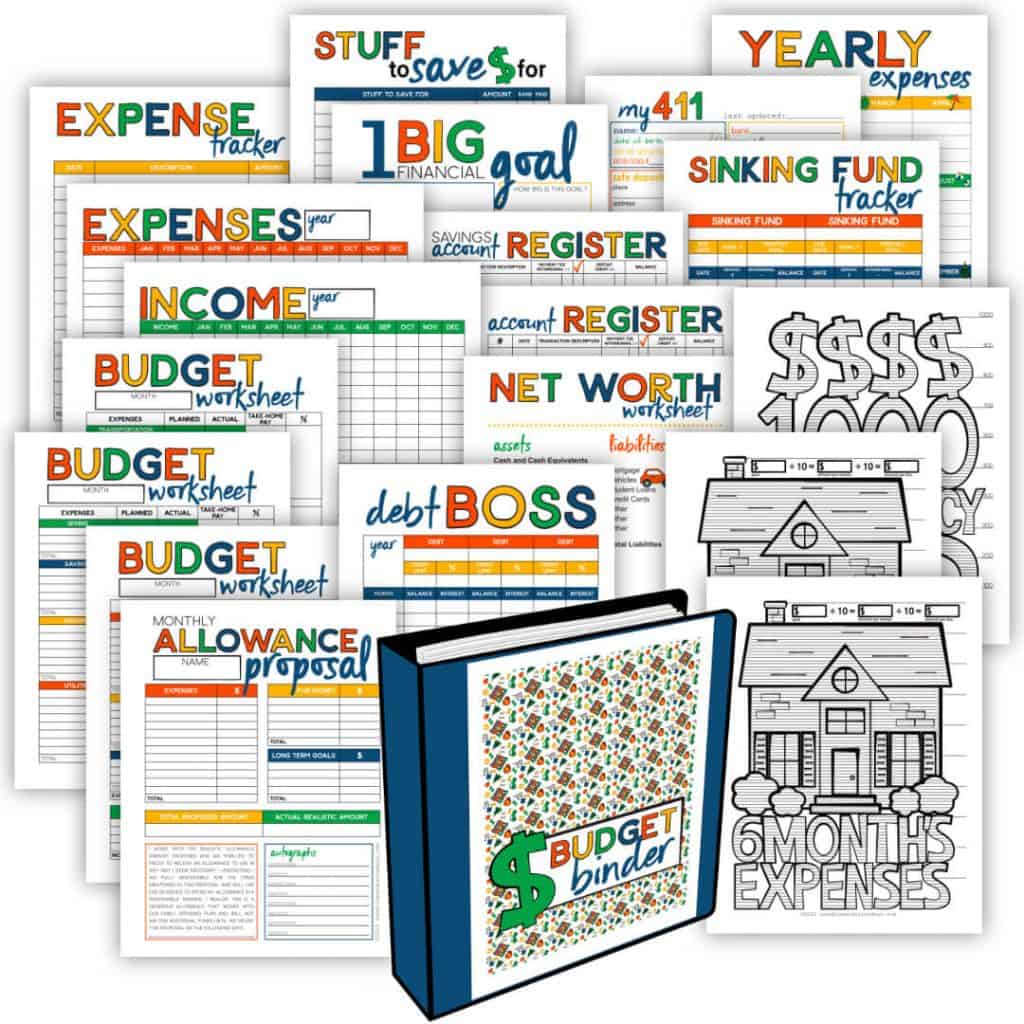 This post contains affiliate links. When you purchase through an affiliate link, we receive a small commission at no additional cost to you. Disclosure.