This Guess How Many Hearts Valentine Game can be used at Valentine parties, work, school, or even at home! A sweet prize will make people want to get involved!
How To Play
This post contains affiliate links. When you purchase through an affiliate link, we receive a small commission at no additional cost to you. Disclosure.
Print the Guess How Many Hearts Valentine Game – found below. Print as many guess cards as you need.
Cut the guess cards.
Fill a jar with Conversation Hearts – be sure to count them!
Cut the hearts to sprinkle around the table – optional.
Frame the Guess How Many Hearts sign – optional.
Find a bowl, box, or basket for people to put their guess cards in, once they've filled them out.
Place the jar filled with Conversation Hearts, the sign, guess cards, pens, and guess card receptacle in a spot where everyone will see it.
At the end of your party, work day, school day, or Valentine's Day, go through the guess cards to find the person who guessed the closest.
Award the winner a prize!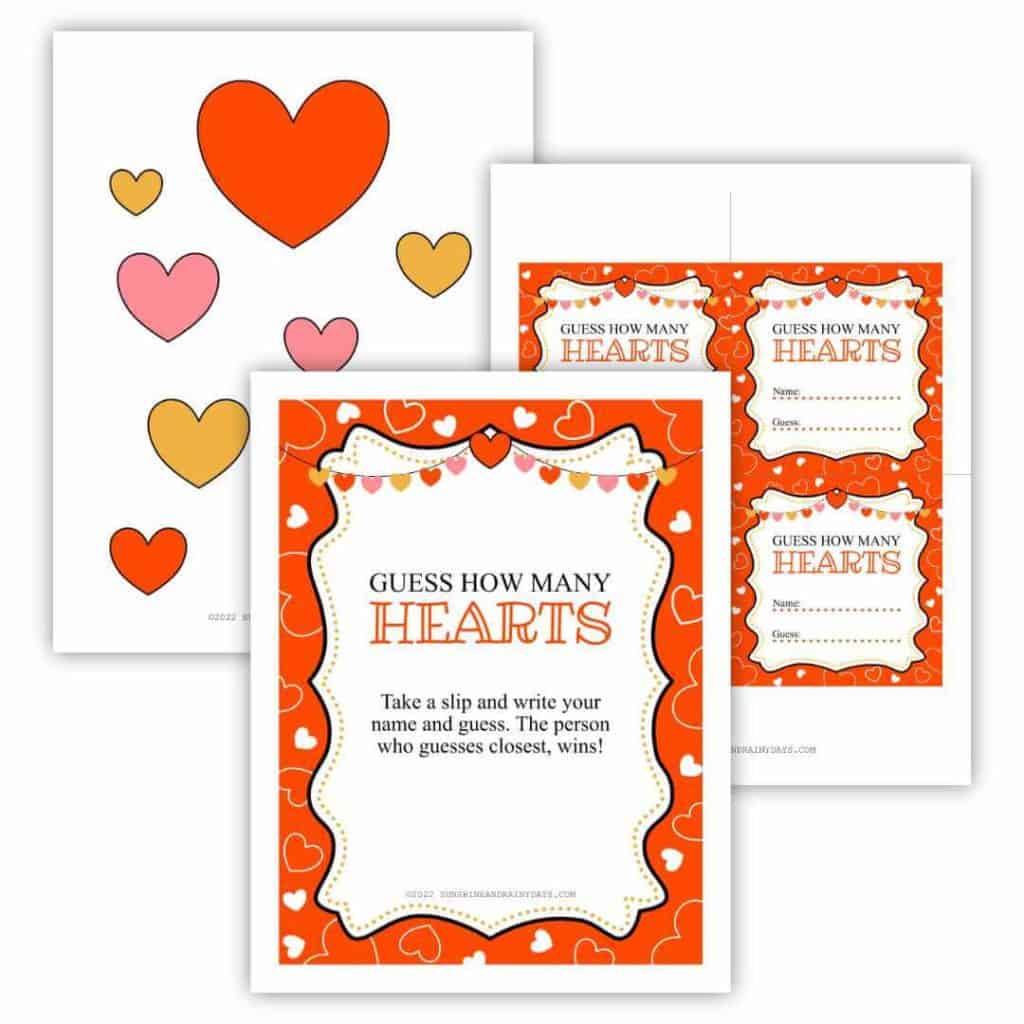 Prize Ideas For The Guess How Many Hearts Game
A sweet prize is always a good way to get people involved in a game! Here's a few ideas to get you thinking in the right direction!
Box of Chocolate
Gift Card To A Local Coffee Shop, Frozen Yogurt Place, or Candy Shop
Gift Basket Full Of Valentine Fun (including a Popcorn Valentine)
The Guess How Many Hearts Valentine Game is quick to put together and doesn't take a lot of time away from your party, work, or school day yet it gives people something fun and festive to do on Valentine's Day!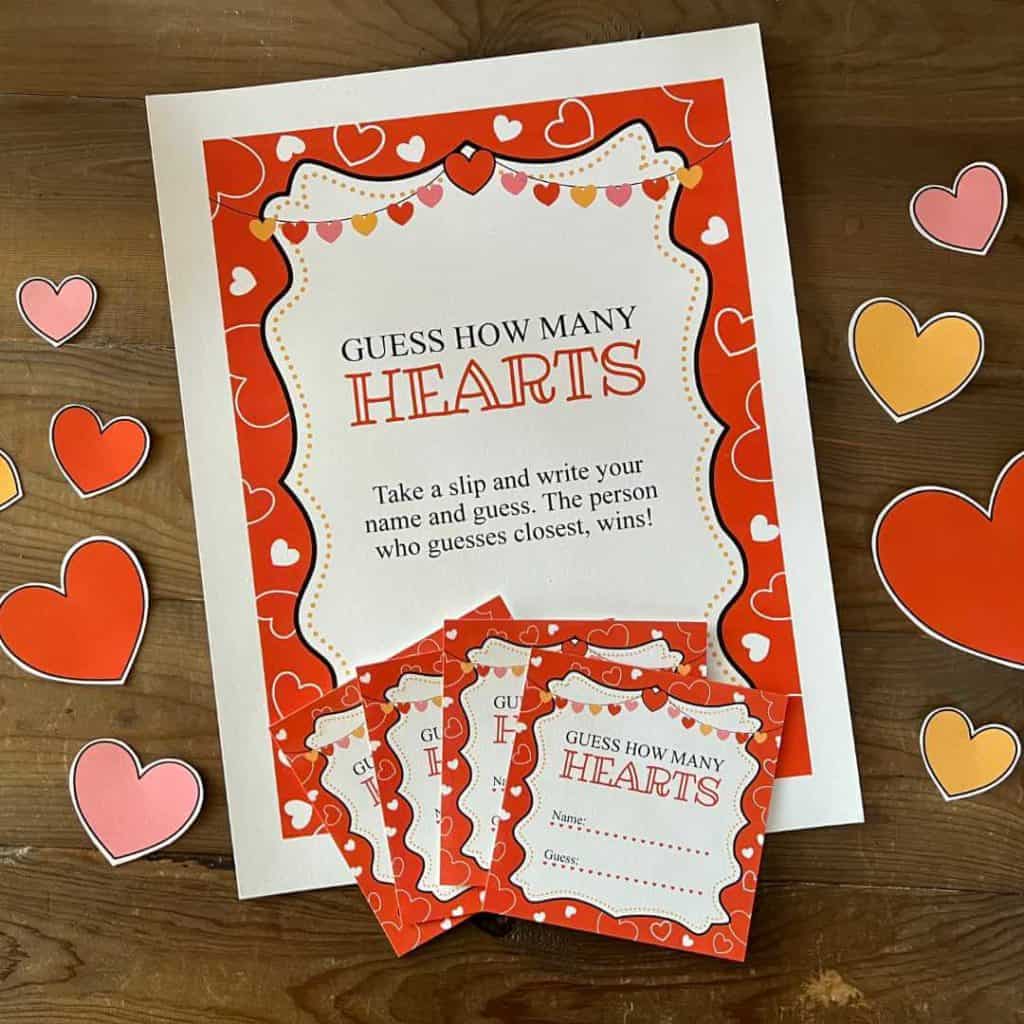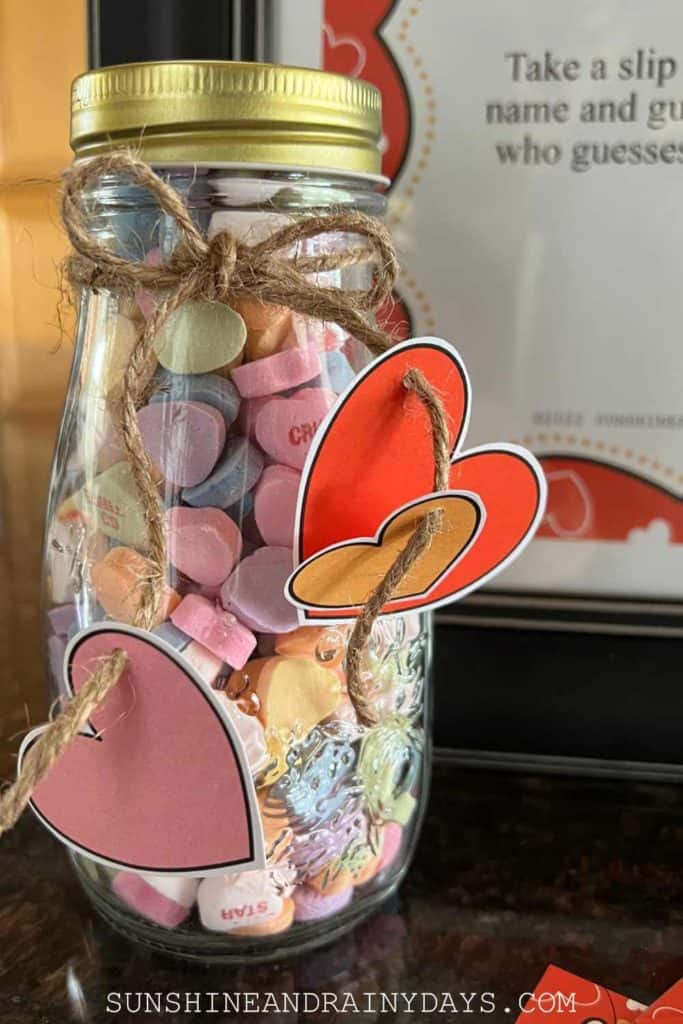 More Valentine Games And Activities