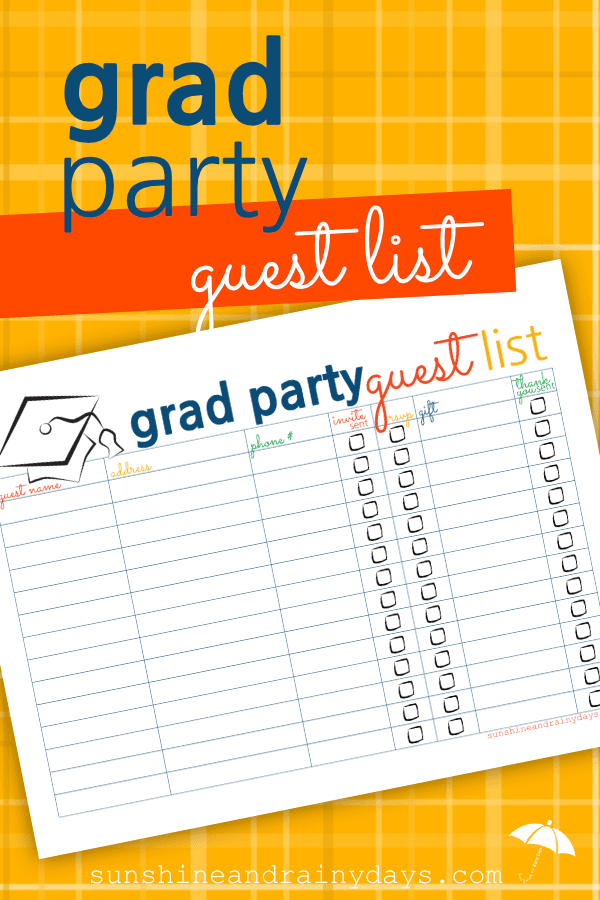 You can't believe it's THAT time but alas, here you are. Ready to create a Graduation Party Guest List! Your kid's senior year flew right by despite your best efforts to hang on for dear life!
Graduation Party Guest List
Are you wondering who in the world to add to your guest list? Get your mind right with this Printable Guest List!
Graduation Party Guest List Supplies
This post contains affiliate links. When you purchase through an affiliate link, we receive a small commission at no additional cost to you. Disclosure.
Printer – I just purchased this one and it is ah-mazing!
Paper
Graduation Party Guest List – found below
Address Book
Writing Utensils
How To Use The Graduation Party Guest List
Print the Guest List – found below.
Write the names of invitees. But who do you invite? Find a few ideas here.
Get out your handy dandy address book (do you still have one of those?) and record each potential guest's address and phone number.
Check off 'invite sent' as you address each envelope.
Send invites!
Check the rsvp box if the guest plans to attend.
Whether a potential guest attends the graduation party or not, they may bless you with a gift! If so, record what the gift is.
Refer to your Grad Party Guest List to write Thank You notes! How convenient is that? The address is right there too!
Check off the box as you write thank you's.
With the Grad Party Guest List, you are addressing (get it? heh, heh?) two projects at the same time! You have a guest list AND a gift list … wait … you have a thank you list too! That's three things! This is efficiency at its finest!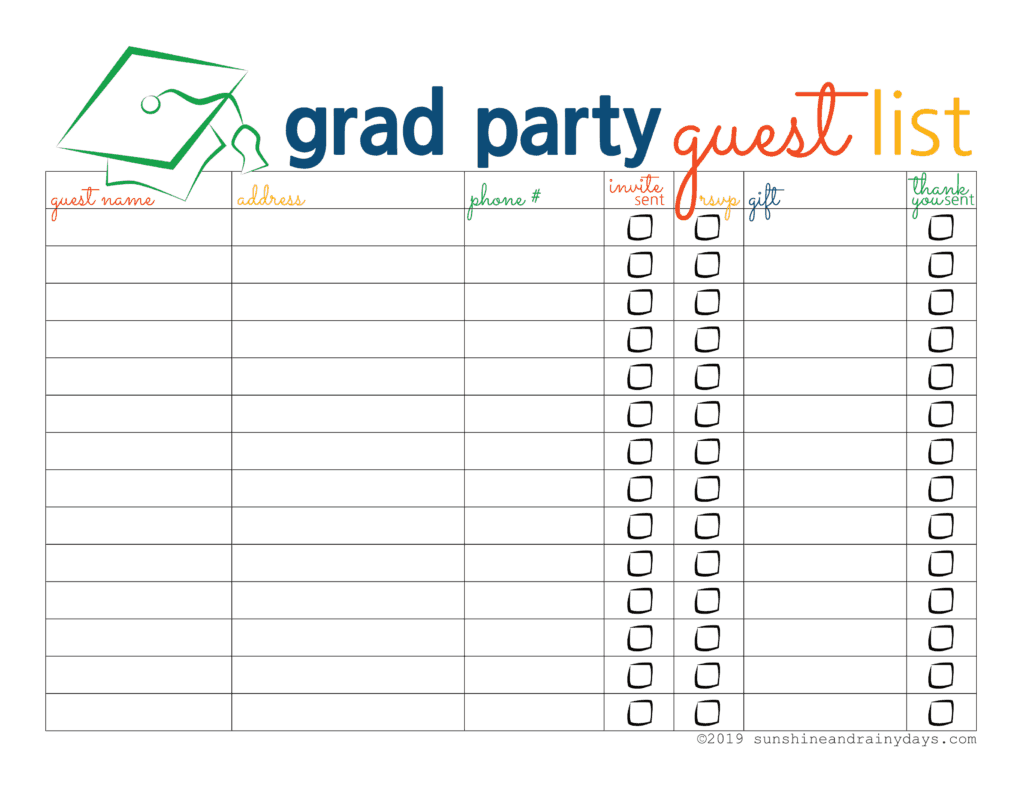 More Graduation Resources
High School Graduation Gift Ideas That Make Sense