It's time to use your Graduation Party Planner to come up with a Graduation Party Action Plan! Delete the 105 open tabs in your head by putting your to do's on paper.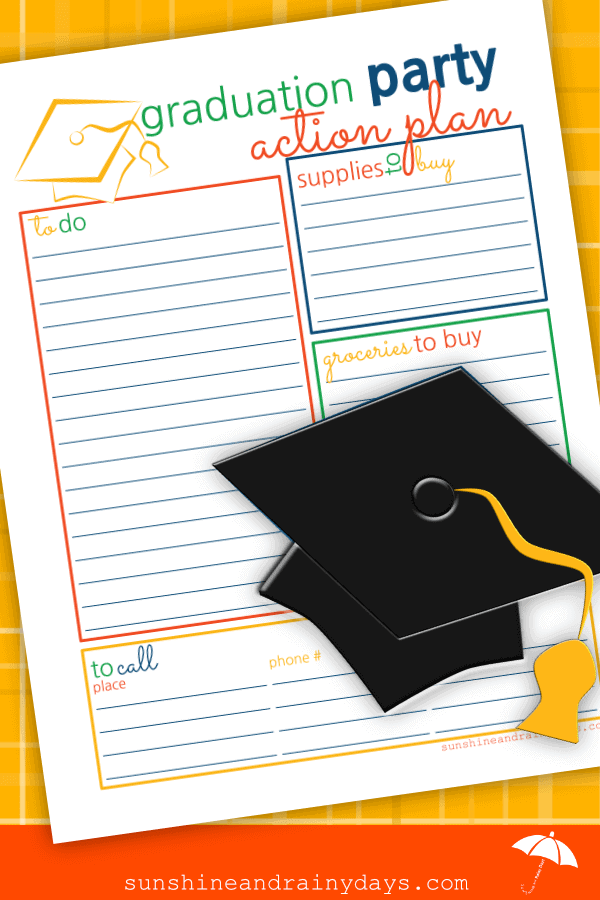 Graduation Party Action Plan
This Graduation Party Action Plan was designed to use in conjunction with our Graduation Party Planner.
Now that you have the plans, it's time to move into action!
Graduation Party Action Plan
This post contains affiliate links. When you purchase through an affiliate link, we receive a small commission at no additional cost to you. Disclosure.
Printer – I just purchased this one and it is ah-mazing! You will love it!
Paper
Graduation Party Action Plan Printable – found below
Writing Utensils
Graduation Party Planner – this should be done first.
How To Use The Graduation Party Action Plan
Print the Action Plan – found below.
Pull out your Graduation Party Planner that you've already filled out.
To Do – Take a look at your Graduation Party Planner and list your To Do's to put the plan into action.
Supplies To Buy – What supplies do you need to make this party happen? We aren't talking food here, there's a another place for that.
We're talking decorations, supplies for activities and games, prizes, and party favors.
You may need to purchase an extra table or two. Tablecloths, folding chairs, etc. If you can borrow some of these items, put the person you're thinking of on your To Call list.
Groceries To Buy – Check out your food, drinks, and dessert list from the Graduation Party Planner and determine what groceries you need for the big day.
To Call – Do you plan to borrow tables and chairs? Will you rent a space for the party? Is catering involved?
List the Place and Phone # of those you need to call.
There's even space to record notes after the call.
Put your mind at ease with a Graduation Party Action Plan!
Let's get this Party Started!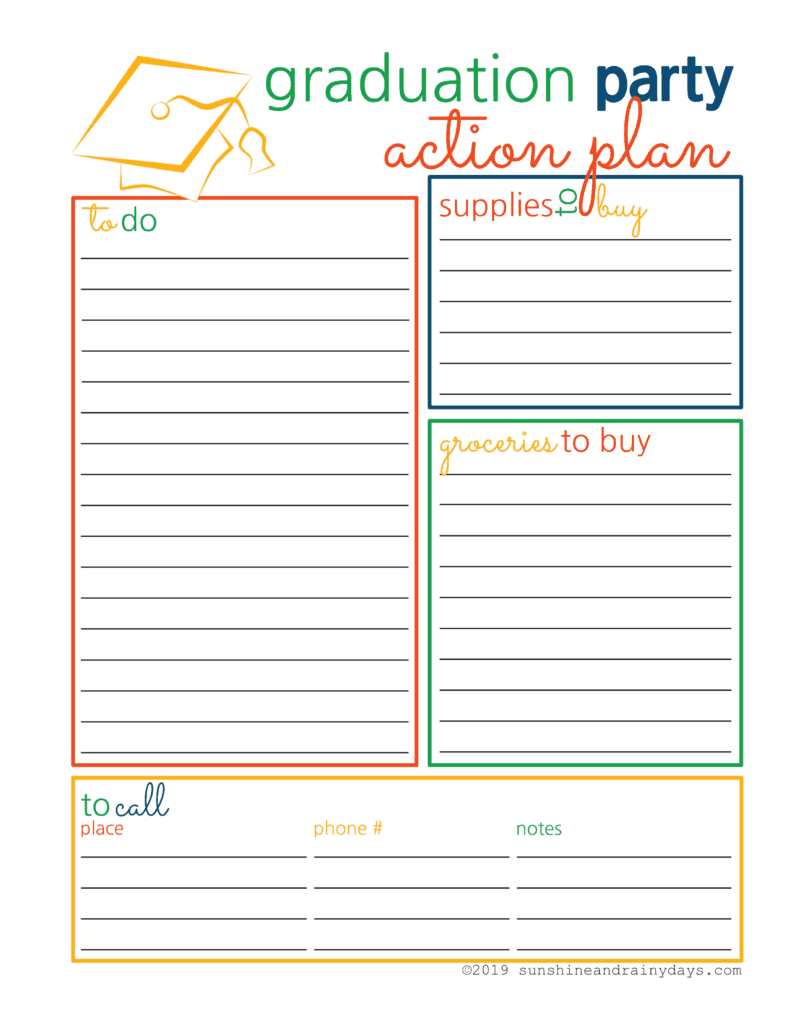 More Graduation Resources
High School Graduation Gift Ideas That Make Sense