You've visited campuses, applied to your favorites, and received acceptance letters. Now what? Decisions are hard! The College Comparison Chart will help you get down to the nitty gritty details!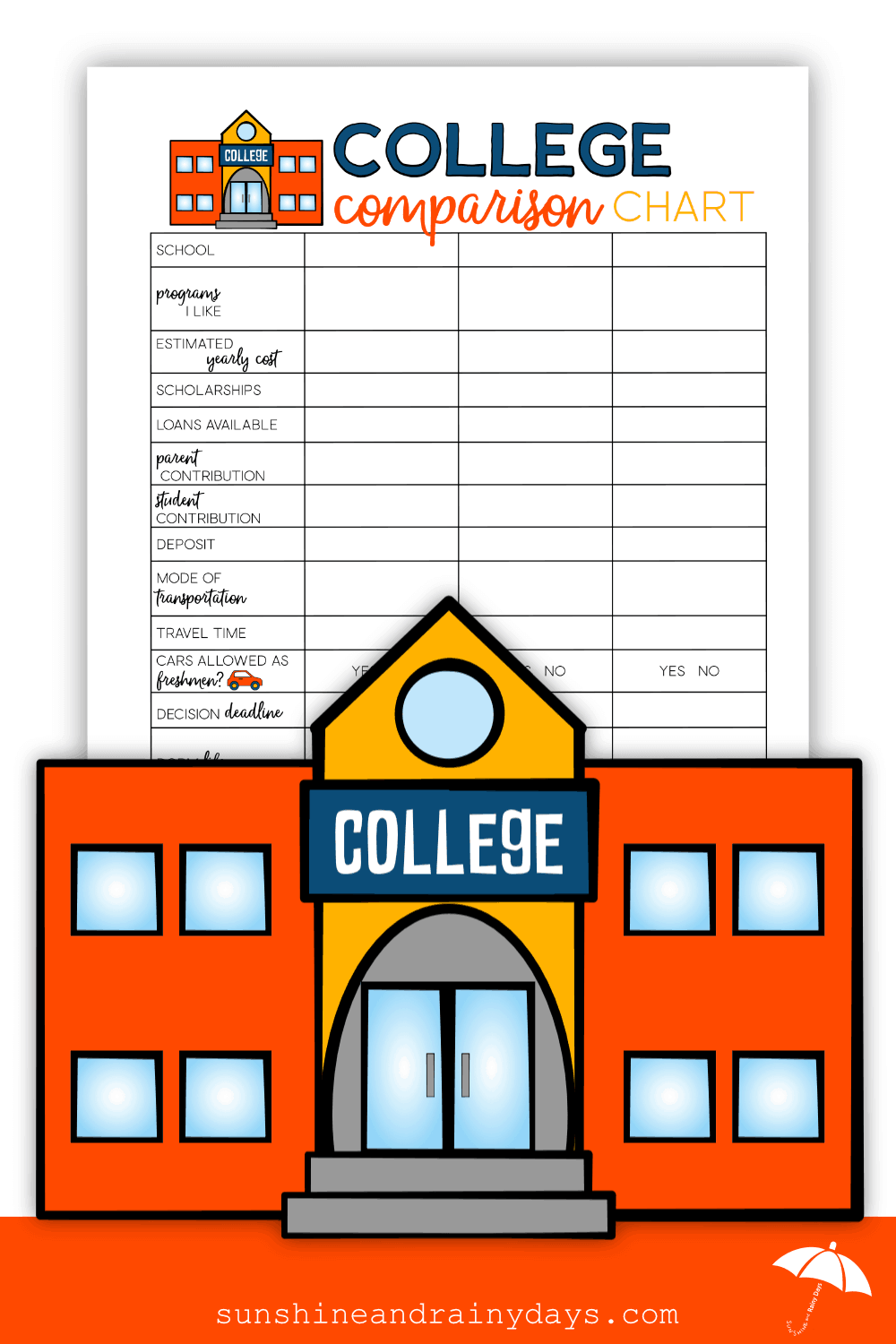 College Comparison Chart
This chart was developed to help you compare your college choices after you have received acceptance letters.

Comparison Chart Supplies
This post contains affiliate links. When you purchase through an affiliate link, we receive a small commission at no additional cost to you. Disclosure.
Printer – I just purchased this one and it is ah-mazing!
Paper
College Comparison Chart – found below
College Acceptance Letters
Writing Utensils
How To Use The College Comparison Chart
Narrow your college choices down to the final three.
Pull out your acceptance letters and fill out as much information as possible.
Record the yearly amount your parents have promised to assist you with.
Subtract scholarships and parental contribution from the estimated yearly cost to determine your student contribution.
Look online to find information still needed.
Peruse the information you gathered.
Take a break. Sleep on it. Clear your mind.
Talk your thoughts through with friends and family.
Come back to your College Comparison Chart. What is your first inclination?
Make a choice!
Decisions are hard! Comparing college details on one worksheet will hopefully bring clarity and peace of mind!
The whole world is out there!
YOU are going to Rock this!
Get Your College Comparison Chart Here
More College Resources
The Most Important Items For College
High School Graduation Gift Ideas That Make Sense