Whether you are hosting A Teenage Christmas Party or your teenager is planning to attend a Dirty Santa Party, you need a great gift! The gift they will all love but, more importantly, the gift that brings laughter and fun!
We've hosted a few of those parties and I like to think I'm in tune with what my own teenagers like (although they remind me daily, I'm not all that).
Anyhow, check out these teen approved Dirty Santa Gift Ideas For Teens!
Although it's name might suggest otherwise, the Dirty Santa Gift Exchange is a family friendly game! It is called dirty because game participants steal gifts from each other in the attempt to end up with the best possible gift.
Gifts for Dirty Santa are typically something fun, new, unique, and in good taste.
Unlike the White Elephant gift exchange, Dirty Santa gifts are usually items the recipients will want and use.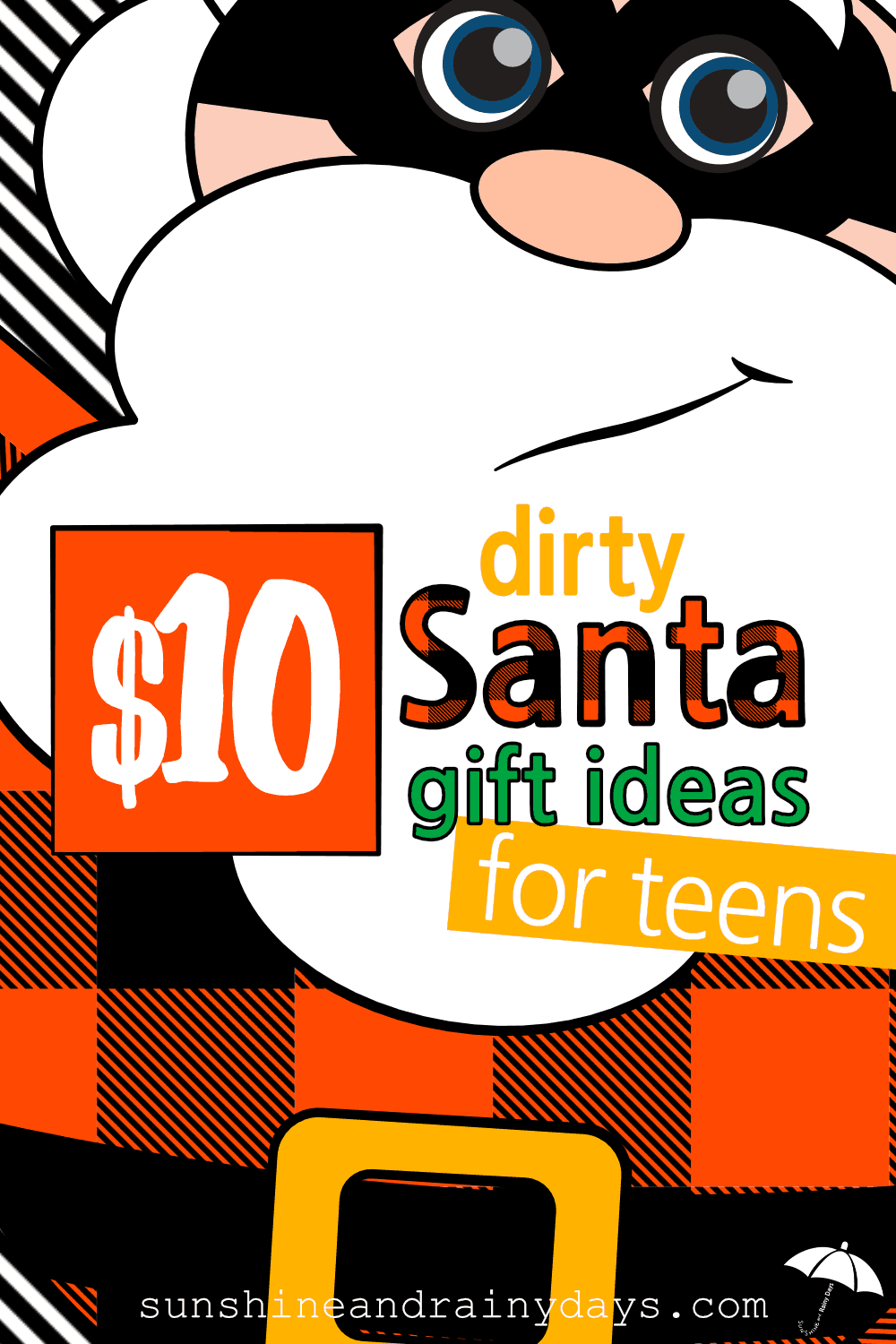 This post contains affiliate links for your convenience. If you purchase through an affiliate link, we receive a small commission at no additional cost to you. Disclosure.
Retro Handset
The stylish way to talk on your cell phone AND it eliminates 99% radiation from using a mobile phone.
My daughter purchased the Retro Handset for a Dirty Santa gift one year and it was stolen so many times, it became frozen! That's what I'm talkin' about!
Popsocket
This neat little gadget attaches to the back of your phone to create a grip. The BEST part is you can use it to tilt your phone while you're sitting at the table to eat your lunch (only if no one is eating with you, that'd be rude).
No more using your mom's glass pumpkin she made with her own two hands to prop up your phone … ahem …
This is such a simple little thing but so useful!
Mini Microphone For Mobile Phone
The mini microphone for mobile phones makes it easier to record video that watchers can actually hear what is being said.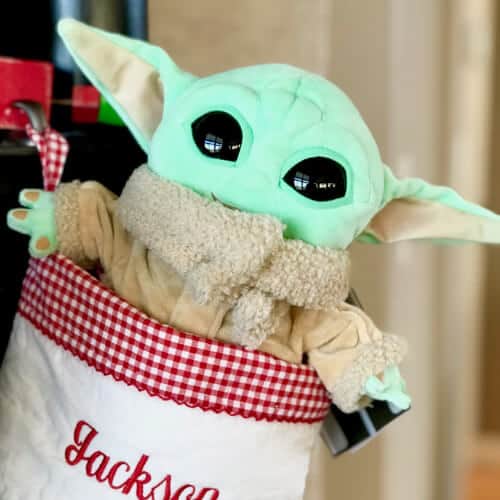 Star Wars Baby Yoda 8″ Plush
This guy is super cute and is sure to win the hearts of teenagers! He was requested by 18 year old son and fits perfectly in his Christmas stocking!
Scrunchies!
Can you believe it?
Scrunchies are IN for both boys and girls!
I totally remember these things … although they spent most of their time on my arm … as a bracelet …
Dad Jokes
This is a thing!
Our teenagers like to laugh at Dad Jokes.
Hey … I'm not gonna discourage THAT!
Christmas is sooo much fun and it doesn't have to break the bank with these $10 Dirty Santa Gift Ideas! Host a party and add to the festive Holiday spirit! Your teens will thank you for it … or not … but they're sure to love the memories!
More Dirty Santa Gift Ideas
$10 Dirty Santa Gift Exchange Ideas
Dirty Santa Printables
More Gift Ideas