Are you stumped at what to give the teenager on your Christmas list? Gift ideas for 14 year old girls can be hard to figure out. That's why I went straight to the source. Our, in house, 14 year old. Read on for her recommendations!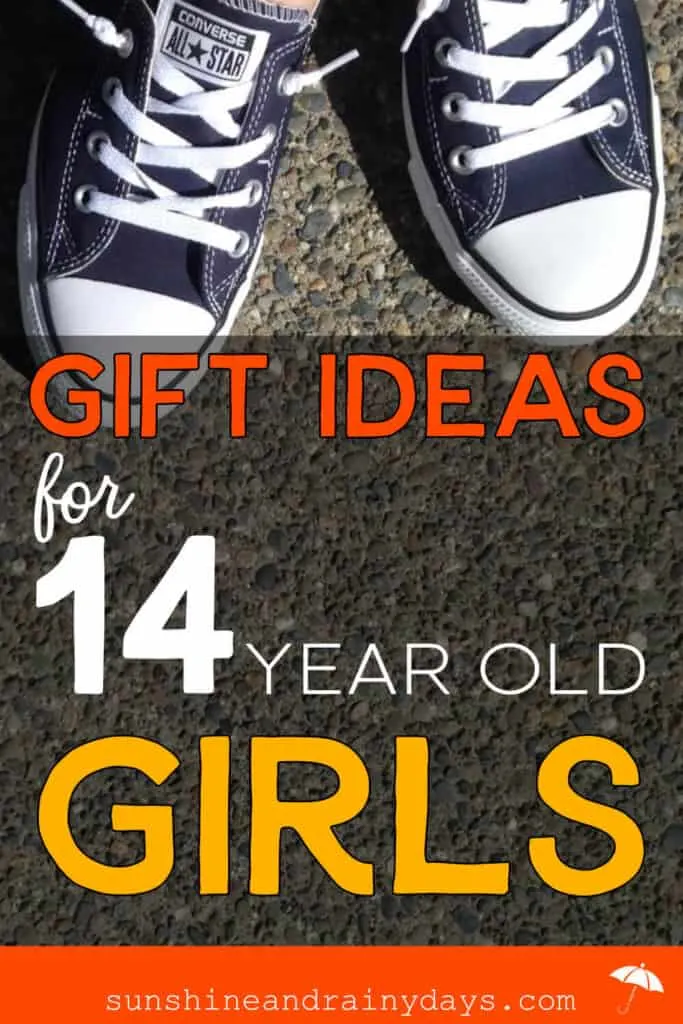 Gift Ideas for 14 Year Old Girls
This post contains affiliate links. When you purchase through an affiliate link, we receive a small commission at no additional cost to you. Disclosure.
That's an easy one! Costco usually has an ample supply. I'd give you a link but it's better to FEEL the softness!
These can be found just about anywhere. You know, the kind that double as slippers. They are so soft and cozy. I actually have a pair on right now and, I bet if I found the teenager, she does too!
Gift Card to Book Store – Oh ya! The gift of reading. If you're looking to actually purchase a book or book set, the avid 14 year old reader in our house has provided her favorite picks along with her very own personal reviews:
The Hunger Games series is widely known and the movie adaptations feature Jennifer Lawrence as the main star. If you have only watched the movies, trust me, the books are 10x as good. Action packed with a hint of romance, what more would a teenager want? Age appropriateness: 12+

Like the Hunger Games, Divergent is set in a Utopian Society with a strong female lead. It's the classic good girl gone bad in this book with some crazy action and heart pounding moments. Alongside Divergent there are two other books in the series, Insurgent and Allegiant. Divergent is the milder of the three when it comes to appropriateness (ages 11+). However, there is some violence with little romance, so if you're looking for the teen romance, you might not want to read this one.

A little less known series, but the best read out of all four books. Once I got my hands on it I couldn't put The Selection down. The Selection does focus a bit more on the Romance aspect of things (can anyone say love triangle?), but the main character, America, is a witty, sharp-minded, and funny character/narrator. There are three books in this series so far, but Kiera Cass, the author, announced two more books in the series coming out in 2015. My friend and I can't wait and are pretty much having a countdown until the release.

Cinder is a cyborg and one of the best mechanic's out there. Woah, that's one interesting main character. There is a reason the Author chose the name Cinder, because Cinder is put into a story similar to Cinderella's. Terrible home life, with no friends and no family. However, unlike Cinderella, Cinder isn't this nice, pretty girl who sings all day about lollipops and rainbows (have I mentioned she's a cyborg). The book itself is beautifully written and the plot is so amazing it's hard to explain. The three books in this series (fourth coming out in 2015) follow the theme of old fairy tales made new. (Scarlet: Little Red Riding Hood, Cress: Rapunzel). All three books have minimal romance but lots of adventures. Age appropriateness: 13+ (I recommend for teens 15+ however, due to the fact the main characters are all 16 or older).

Wowza! My daughter did a great job with those reviews, don't ya think?
Do you notice a trend here? Looks like lots of cozy, soft stuff with a book to go along are the ticket gift ideas for 14 year old girls!
You totally got this!
If you really want to go all out, an iPad is excellent for homework (you can access many textbooks right on the iPad), reading, and pure enjoyment. The iPad has definitely been worth the investment around here. That's a biggie though!
More Gift Ideas
Gift Ideas for 15 Year Old Girls