If you've joined the Sinking Fund bandwagon, you may be looking for a simple way to track yearly sinking funds! You know, the sinking funds that you hope to fill up each year and then they're depleted, when it's time to pay the bill or do the thing. This 12 Month Sinking Fund Tracker is simple to use AND you can track four sinking funds, in one printable!
This Sinking Funds Tracker was designed to use the way that works best for YOU! You pick the funds and color in the shapes, as you save.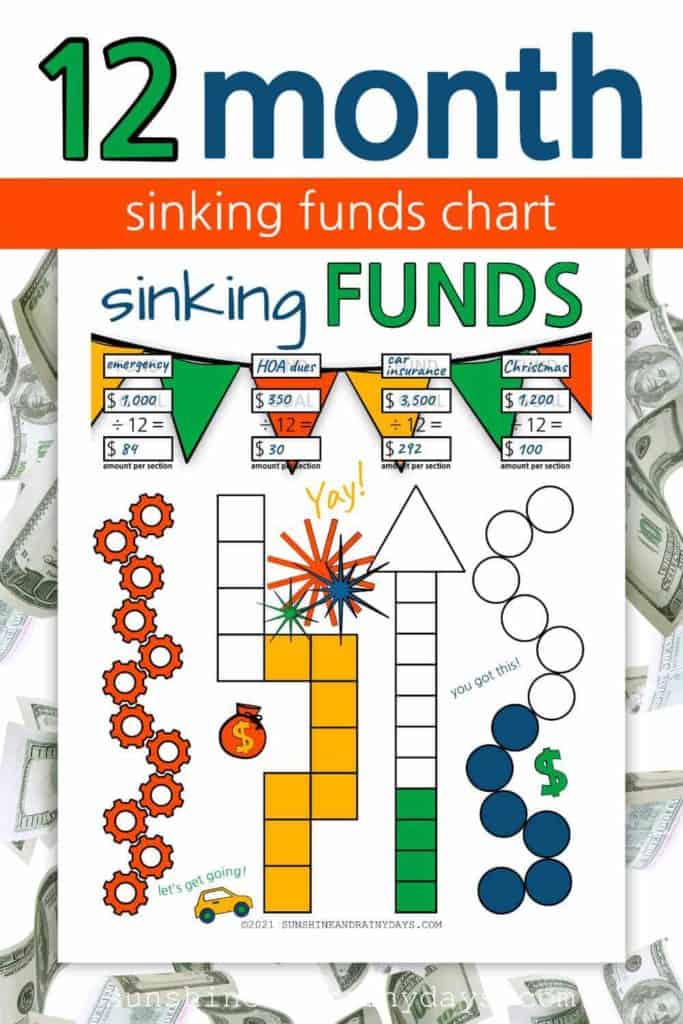 12 Month Sinking Funds Chart Supplies
12 Month Sinking Funds Chart Printable – found below
How To Use The 12 Month Sinking Funds Printable
Gain access to the Sinking Funds Printable below! When you print, I suggest using Card Stock for durability.
Decide which sinking funds you would like to record, on this chart, and write the name of the fund in the Fund Box. There is room for up to four sinking funds on one chart!
Determine how much you need to save for each sinking fund and write the amounts in the Goal Box.
Divide your goal by 12 and write it in the Amount Per Section Box.
As you save, color in the shapes!
Add your sinking funds to your monthly spending plan.
Take charge of your yearly bills with this convenient, and easy to use, 12 Month Sinking Funds Printable! Print it in color or black and white.
Get Your 12 Month Sinking Funds Tracker Here
More Sinking Fund Charts