There comes a time when your friends and family aren't into Easter candy, and you don't want to waste money filling an Easter basket full of things you know will end up in the garbage, so what do you do? A Money Easter Egg Hunt For Adults would be a huge hit! After all, we all enjoy a little extra cash here and there.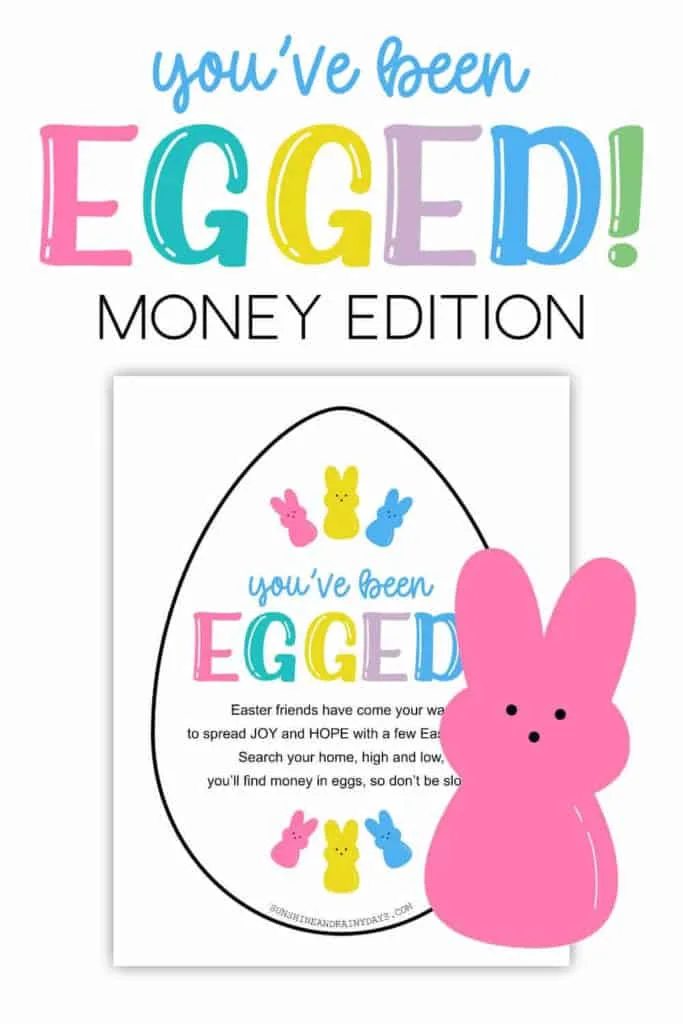 How To Prepare For A Money Easter Egg Hunt For Adults
Decide on a budget. A cash Easter egg hunt can get expensive quickly, so be sure to set a limit on how much money you're willing to put into Easter eggs.
Gather cash, plastic eggs, and Easter baskets. Depending on how many people will be on the hunt for Easter eggs and your budget, go to the bank and get money in different denominations. Gold dollar coins are always fun, as are $2 bills. Be sure to have a bunch of $1 bills and a few higher bills as well.
Hide the eggs. Hide the money eggs inside or outside but be careful of hiding eggs where passersby may find them. We chose to hide the money eggs inside for our kids to find first thing in the morning because we weren't sure what their schedule was. It was a good thing because they rushed off to church and didn't get to the hunt until they came home later that afternoon.
Leave the You've Been Egged sign (found below) where they will see it. This You've Been Egged sign is made for indoor money hunts. You may want to provide Easter baskets as well!
Explain the rules. Let the egg hunt participants know if they can find as many eggs as possible or if they have a limit. When we did a Cash Easter Egg Hunt for our adult kids, we had a golden egg for each of them with a higher denomination in it. We told them they could only have one golden egg each, and the rest was a free for all.
Watch the fun! Opening plastic Easter eggs to see what's inside is always a joy to watch!
Award prizes – optional. Award prizes to those who found the most or least eggs or those who got the least amount of cash. You probably don't want to tell the egg hunt participants about these prizes, so they will go all out and find as many as they can!
In the past, we've done a Punny Easter Egg Hunt, an Interactive Easter Scavenger Hunt, a Scavenger Hunt For Teenagers Who Drive, sent them Easter Egg Hunts In A Box when they were away at college, or just wrapped money in a golden egg. Whatever you choose to do for Easter, make it easy on yourself and have fun with it!
Get Your You've Been Egged – Money Edition Here
The most important thing about a money Easter egg hunt is to have a blast! Whether you're doing it with family, friends, or your adult kids, enjoy the hunt!
More Easter Ideas