I always suggest investing your time and a bit of money into making Signs, but it is also helpful to have a few smaller printable yard sale signs on hand to lead customers on the right path!
Consistency in your yard sale signs is super important. The wording and sign color should be the same whether you've DIYed your signs or printed them.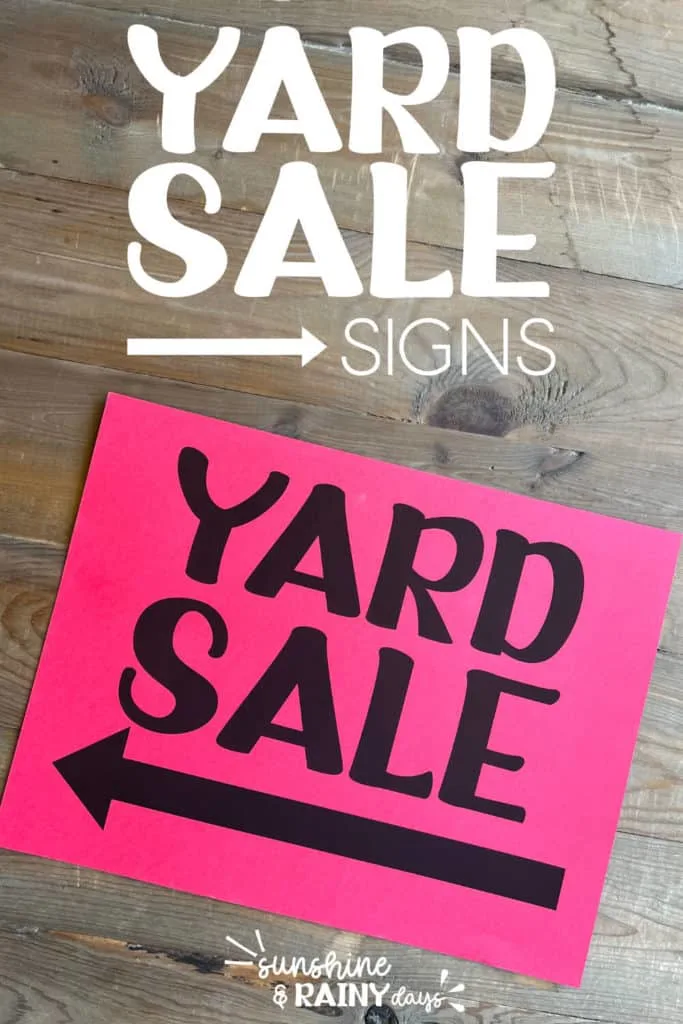 How To Use The Yard Sale Sign Printables
Print the Yard Sale Signs on bright-colored card stock. I suggest printing on one color to avoid confusing customers.
Laminate your signs for durability – optional (depending on the weather).
Place the signs at each turn and if there's a long stretch between turns, place a straight-ahead arrow.
Be sure to place a sign right in front of your yard sale so your customers know they landed at the right place.
What Do You Attach Your Signs To?
It's always best to make your yard sale signs free-standing so they stand on their own without being attached to street signs or poles.
A-Board Sign – Attach your signs to an A-board sign.
Wood Stake – Staple the printable yard sale signs to wood stakes that have been pounded into the ground.
Boxes – Attached yard sale signs to the front and backside of a large box and put enough rocks in the box to keep it from moving.
Get Your Printable Yard Sale Signs Here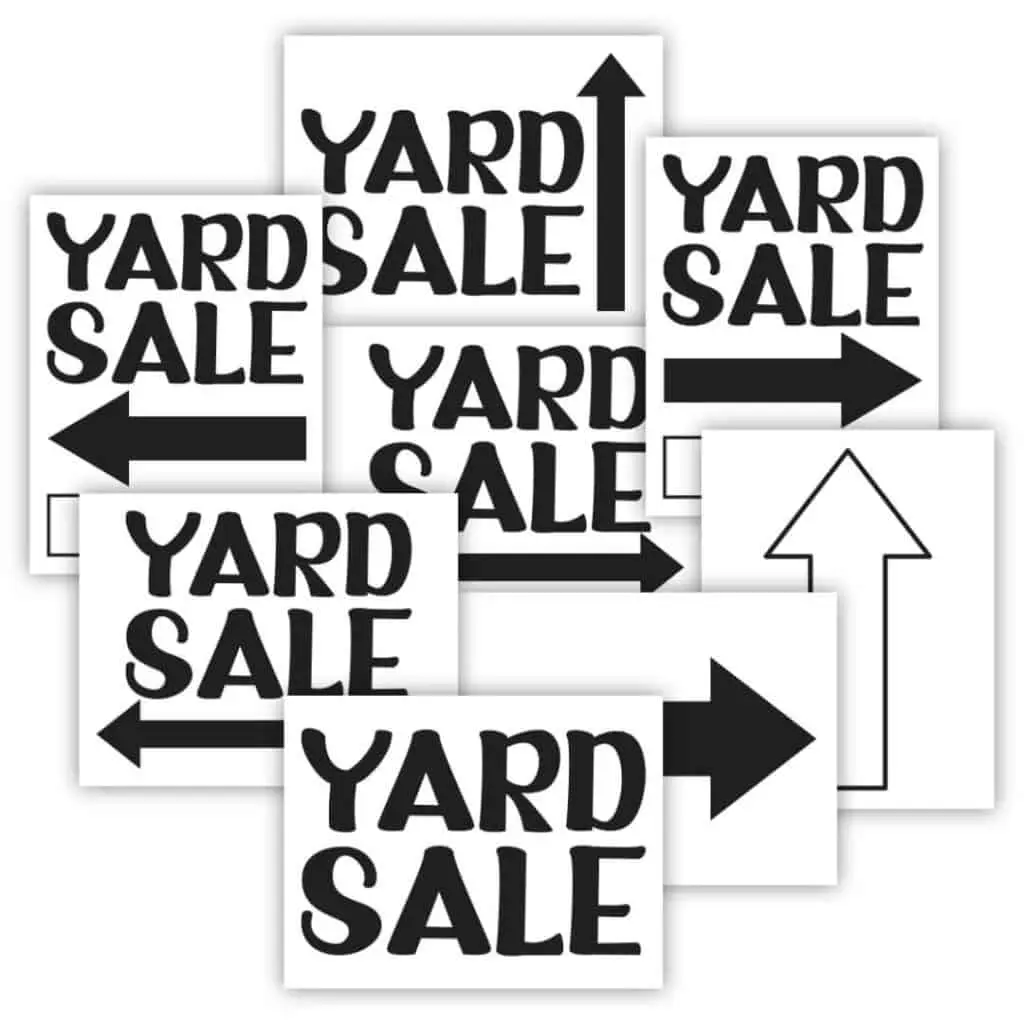 The most important part of yard sale signage is to be consistent! Use these printable yard sale signs to lead customers to your sale so you can get rid of stuff and make a little cash while you're doing it!
More Garage Sale Ideas