We've played Name That Song at many parties with teenagers and it seems to be a hit! With a Christmas Party coming up, we decided it was time to Christmasfy the game and dubbed it, Name That Christmas Song!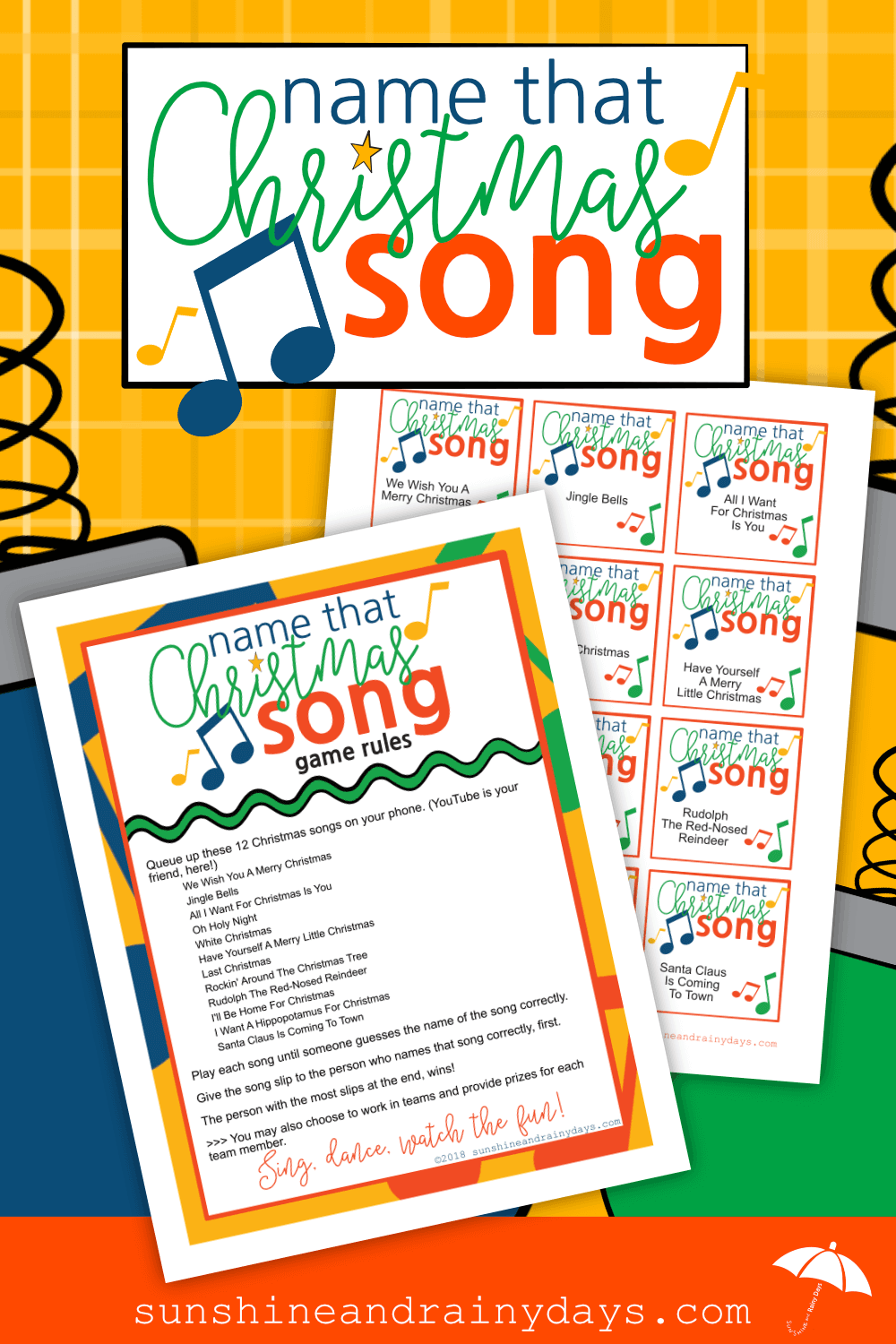 Name That Christmas Song Game
Get ready to dance, sing, and laugh a LOT!
Name That Christmas Song will surely have your party guests belting out Christmas songs as they try to beat their friends and guess the name of the songs first.
This post contains affiliate links. When you purchase through an affiliate link, we receive a small commission at no additional cost to you. Disclosure.
Name That Christmas Song Game Supplies
Printer – I have this one and I love it!
Name That Christmas Song Game Printables – found below
Scissors or Paper Cutter
Prize!
How To Play Name That Christmas Song
Queue up these 12 Christmas songs on your phone. (YouTube is your friend, here.)
We Wish You A Merry Christmas
Jingle Bells
All I Want For Christmas Is You
Oh Holy Night
White Christmas
Have Yourself A Merry Little Christmas
Last Christmas
Rockin' Around The Christmas Tree
Rudolph The Red-Nosed Reindeer
I'll Be Home For Christmas
I Want A Hippopotamus For Christmas
Santa Claus Is Coming To Town
Play each song until someone guesses the name of the song correctly.
Give the song slip (from the printable found below) to the person who names that song correctly, first.
The person with the most slips at the end, wins!
You may also choose to work in teams and provide prizes for each team member.
Name That Christmas Song Prizes
In the past, we've had dollar bills to give each person as they name the correct song. You could do the same and have a prize for each person who guesses correctly or have a prize for the person or team that guesses the most correctly.
Money – We have found that money is the favored prize at teen parties.
Candy – Whether it's good for them or not, teenagers like candy!
Novelty Toys – Bring out the kids in everyone with silly novelty toys. Rubix Cube, anyone?
Name That Christmas Song is a LIVELY game that will bring many laughs and a whole lotta fun!
Get Your Name That Christmas Song Printables Here: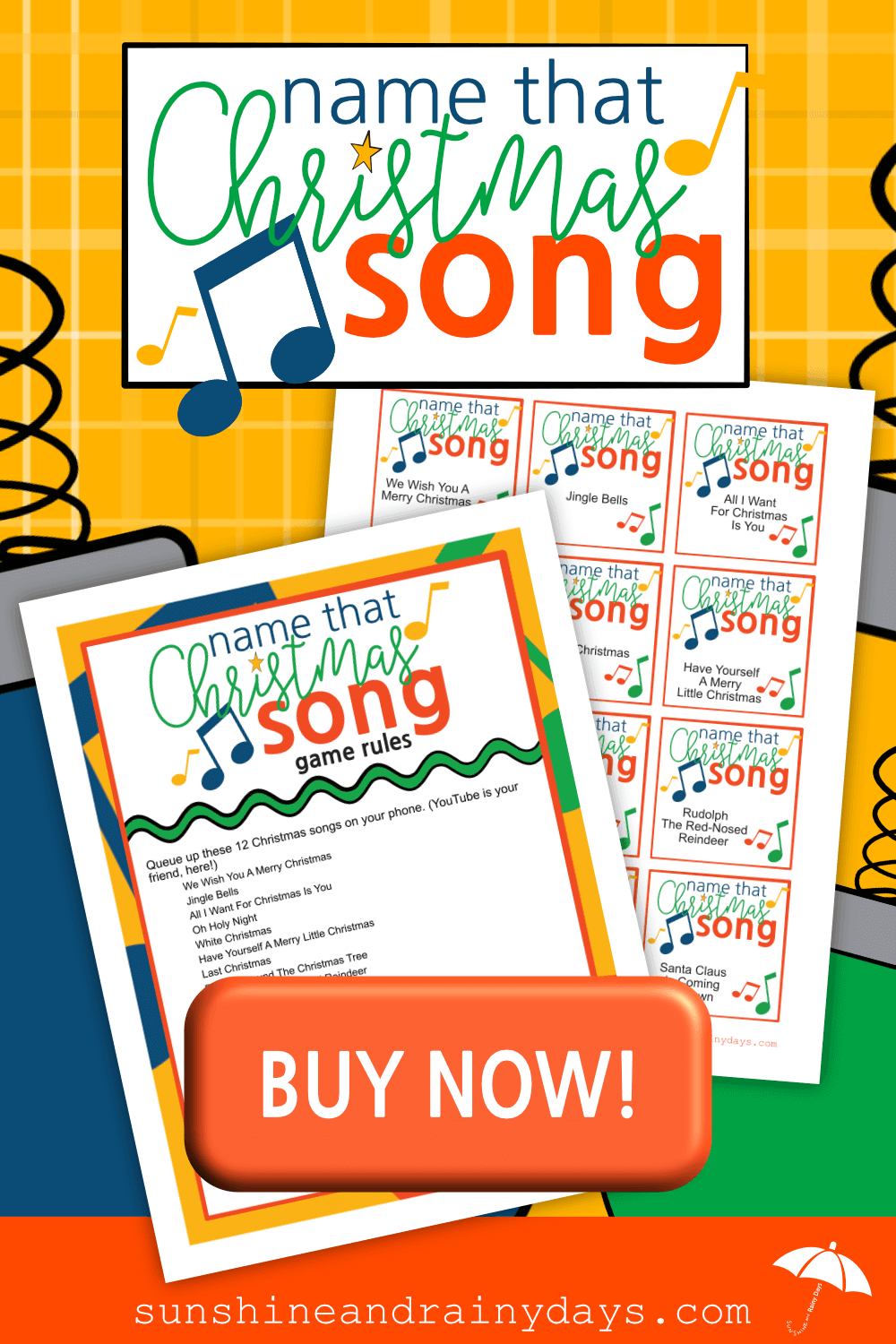 More Christmas Games
Christmas Trivia Game Printables
More Christmas Printables