A super fun thing just happened! The doorbell rang but no one was there. Instead, there was a paper egg stuck to our front door that said you've been egged. Oh my! Sounds bad at first, right? I can just imagine the yolk drooling down the garage door. Bring back any high school memories?
No worries though. It was a FUN egging!
The kind of egging that actually gets the teenagers off their electronics to run out and find eggs that a mystery friend has left in our yard.
There were 12 eggs filled with coins, candy, and, wait for it, one was empty. The empty egg was a reminder of Jesus' empty tomb.
He is Risen!
What a fun way to bring joy to friends and family!
So fun, in fact, that we wanted to share the joy.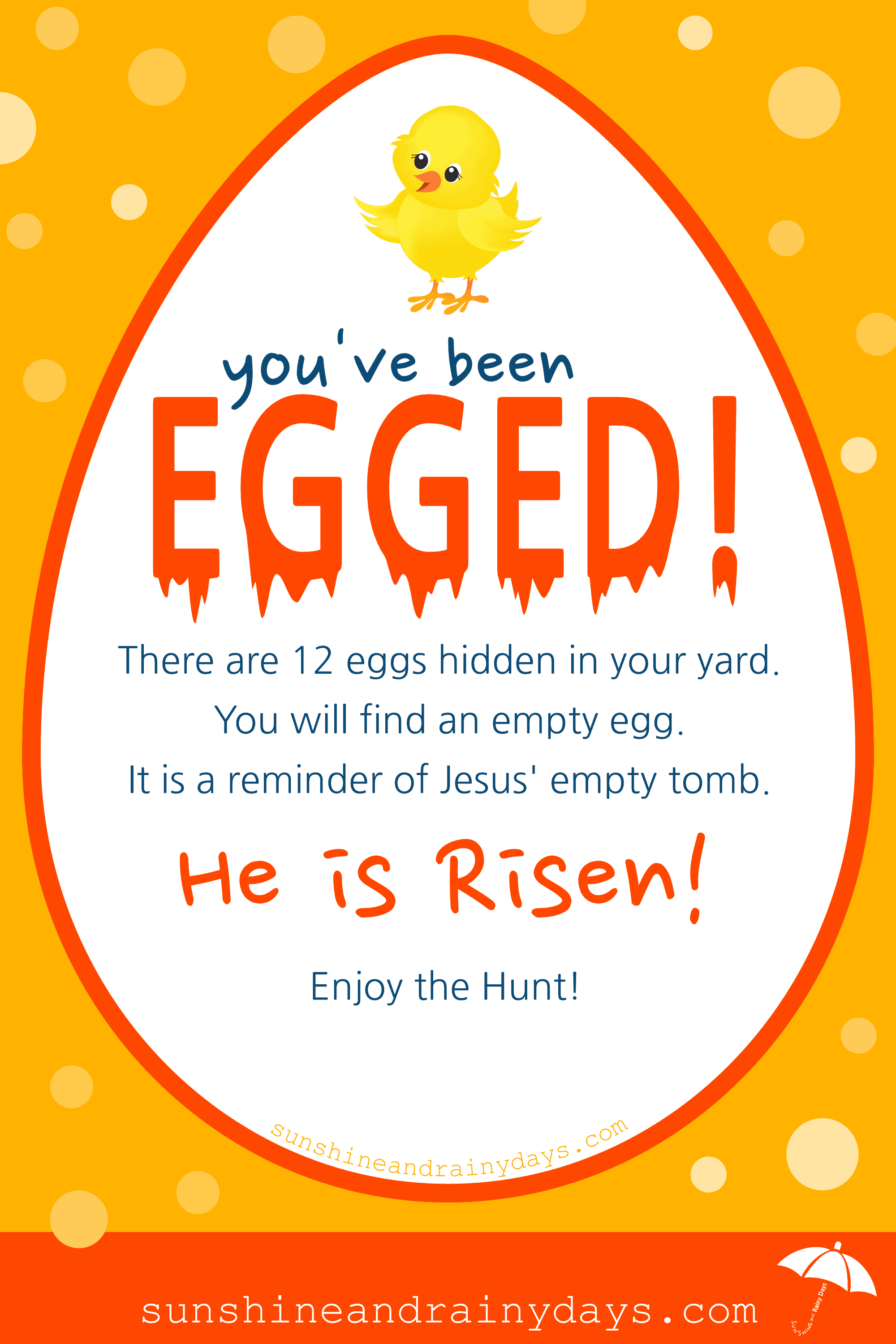 Consider yourself egged by us here at Sunshine and Rainy Days!
Would you like to do some egging yourself?
You're in luck!
Supplies Needed To EGG Your Friends
This post contains affiliate links. When you purchase through an affiliate link, we receive a small commission at no additional cost to you. Disclosure.
Twelve Eggs! Not REAL ones!
Stuff to fill 11 eggs. Candy, money, little toys, etc.
You've Been Egged Printable – found below
Printer
Scissors
Tape
How To Egg Your Friends
Fill 11 Plastic Easter Eggs with candy, money, or little toys.
Add one empty egg.
Print You've Been Egged printable on card stock.
Cut the egg out.
Go to a friend's house and scatter the 12 eggs around their front yard.
Place the You've Been Egged printable on their front door.
Ring the doorbell and run!
You did it!
You just brought JOY to your friends and celebrated the fact that Jesus is Risen!
Click the image below, print the PDF, cut it out, and egg away!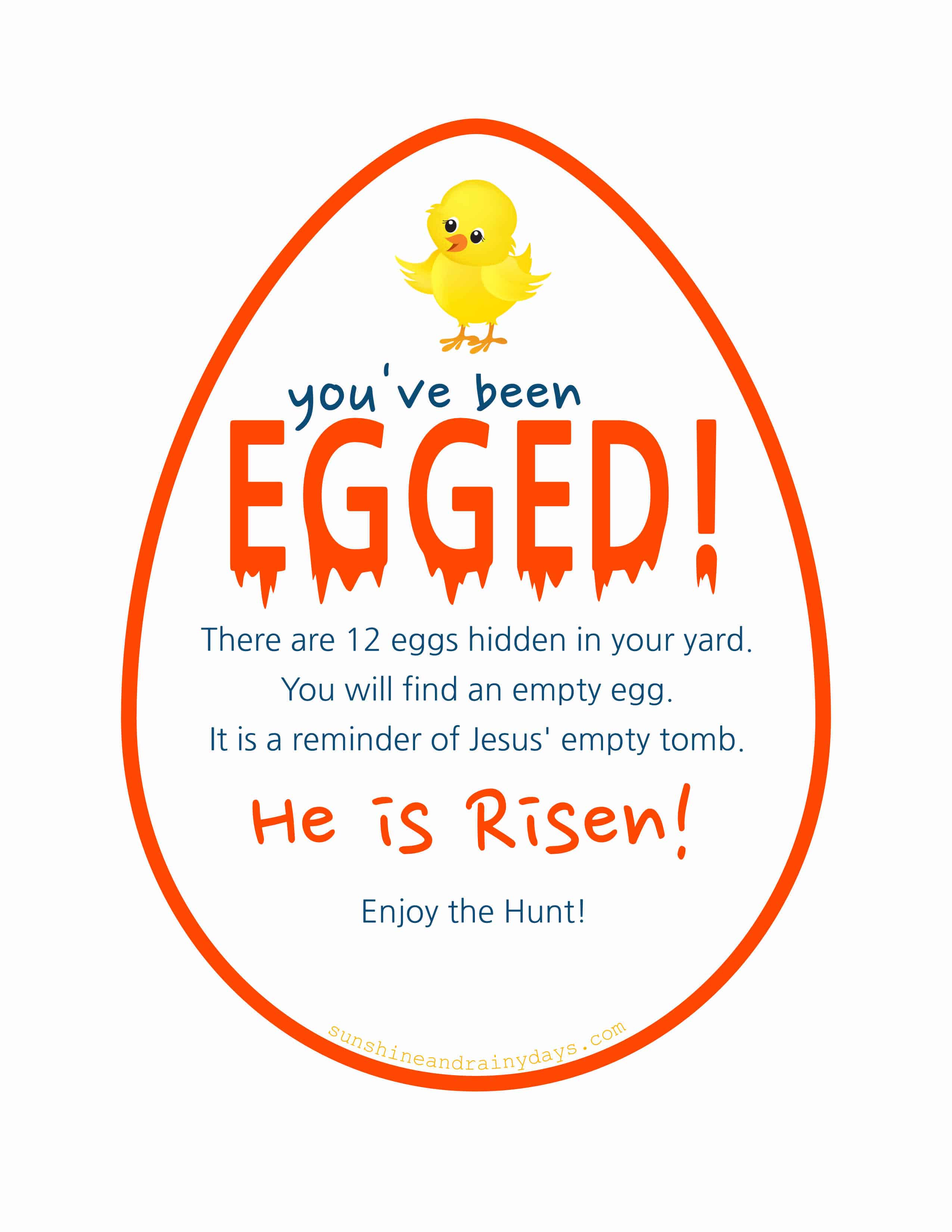 Don't want to limit yourself to just 12 eggs? Check out this FUN You've Been Egged printable!
What in the world do eggs have to do with Easter? Check out this article to learn a little more.
Happy Easter!
More Easter Ideas For Teenagers
How To Make A Paper Easter Basket