Add an Easter Is S'more Fun With Peeps Tag to a care package, basket, or snack baggie full of all the ingredients to make s'mores!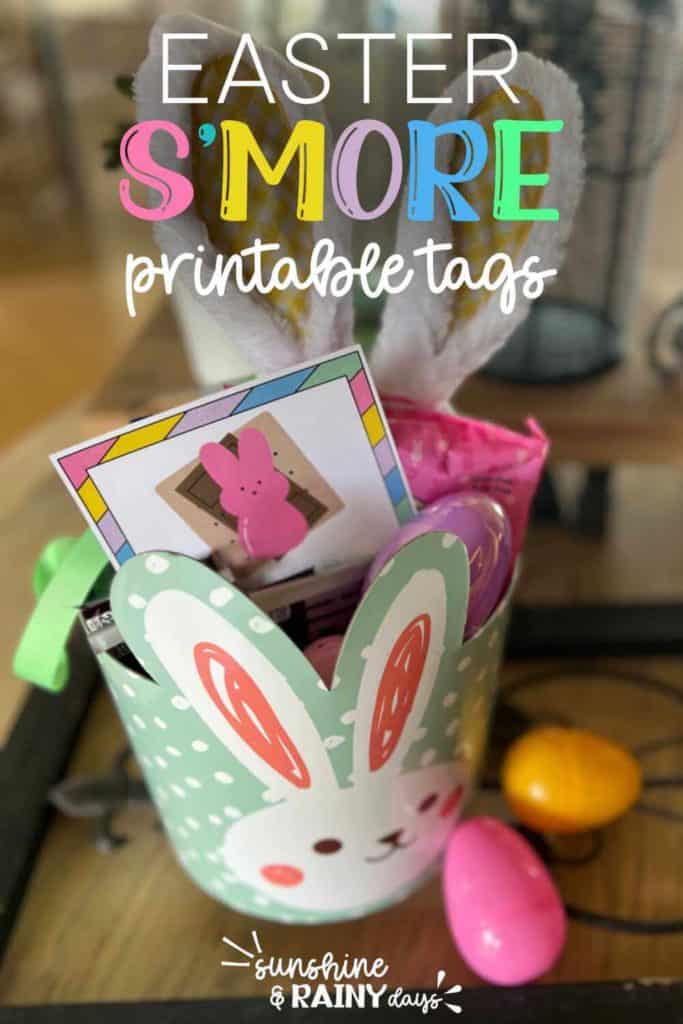 How To Use The Easter is S'more Fun With Peeps Tags
Print the Easter Is S'more Fun Tag, of your choice, on 8-1/2 X 11 A4 card stock.
Cut the tags.
Place S'more makings in a snack-size baggie, gift bag, or basket.
Add an Easter Is S'more Fun Tag onto a jar with jute, fold the S'more Fun baggie tag in half and attach it to a baggie using staples, or place the large S'more Fun printable tag in an Easter basket.
Leave on a co-worker's desk or on a friend's doorstep to spread a little Easter fun!
Get Your S'more Easter Tags Here
Here's what's included in the Easter Is S'more Fun Tag PDF:
Easter Is S'more Fun With Peeps Cards – Perfect for Easter baskets full of s'more ingredients.
Easter Is S'more Fun Tags – 2 styles (one is vertical and the other horizontal) – Hole punch the top and attach to a gift bag filled with s'more ingredients or tie the ingredients together and add the tag.
Easter Is S'more Fun Baggie Toppers – Fold in half and staple to a baggie with chocolate, graham crackers, and a few Peeps inside. These snack bag toppers were made a bit wide, so you can adjust the size (cut down) as needed per your print settings.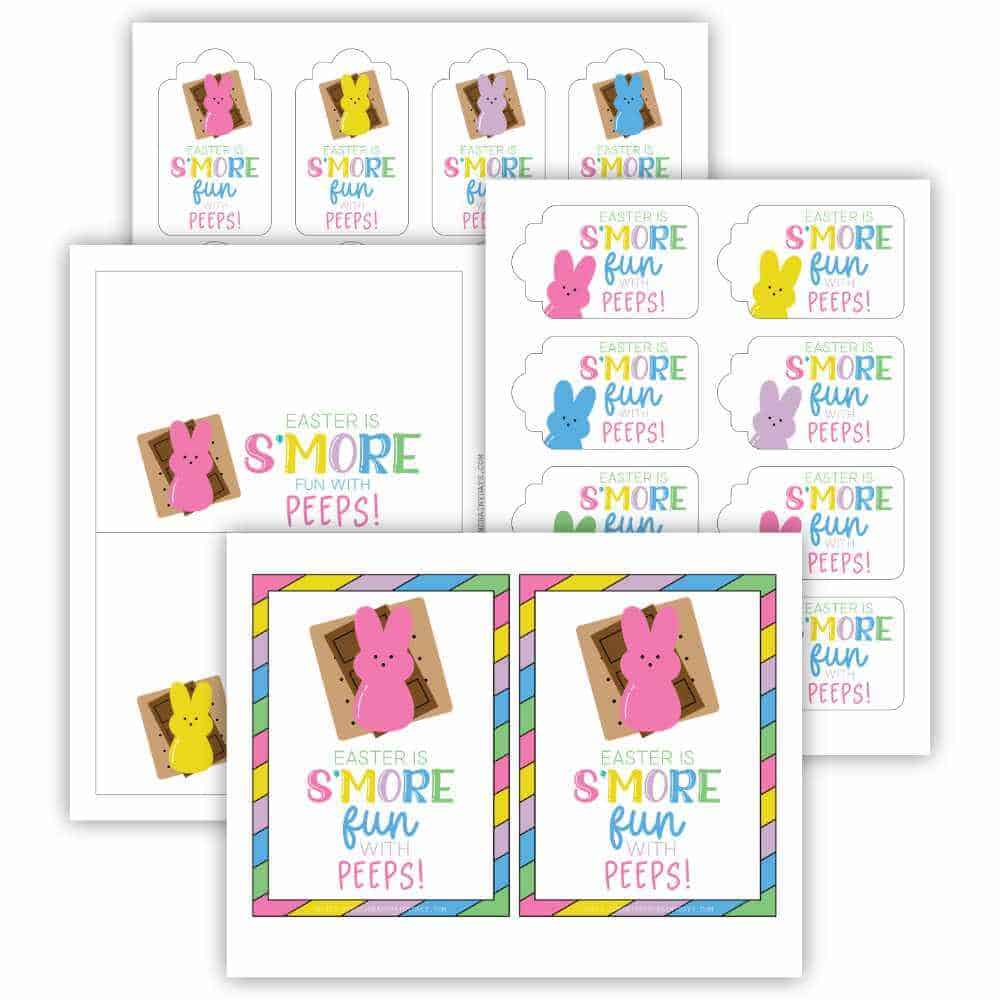 What Goes In A Easter Is S'more Fun Gift?
A S'more Fun gift should include the basics for making s'mores. If you want to go all out and get crazy, you could even add the supplies to roast marshmallows. Here are a few ideas to get you started:
This post contains affiliate links. When you purchase through an affiliate link, we receive a small commission at no additional cost to you. Disclosure.
Who Should You Give An Easter S'more Gift To?
The fun thing about the Easter Is S'more Fun Gift is you can make it as a simple two s'mores in a baggie or as big as an entire basket, including the portable fire pit. Do what works best, considering how many you plan to gift and your budget.
Here are a few ideas of people to gift to:
Co-Workers
Neighbors
Friends
Classmates
Students
Family
Celebrate Easter by gifting Easter S'mores to everyone around you and putting a smile on their faces!
More Peeps Ideas
More Easter Ideas