Do you love crafting and want to share that joy with others? Learn How To Host A Craft Party that you and your friends and family will enjoy!
I've always loved to craft and figure out how to make things. When my nieces and nephews were little, I liked to do crafts with them and then, when I coordinated a MOPS group, I often planned crafts for the meetings. It was a fun challenge to find crafts moms could do in the 30-minute time frame. This often meant I did a lot of the prep work, myself, so that the crafts could be done efficiently.
Fast forward to planning a Santa's Workshop for my nieces and their kids and I was all over gathering supplies and doing the prep work so they could go home with fun projects and we could start the Holiday Season off with a little festive fun!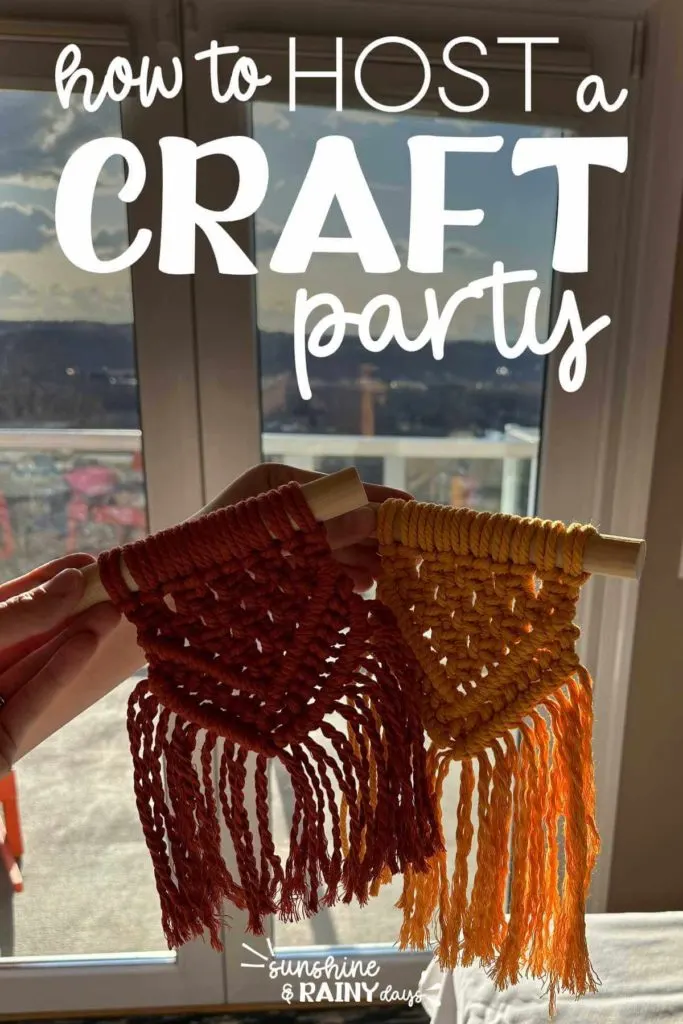 How To Host A Craft Night For Family And Friends
Step 1: Decide what crafts you will make.
The most important step is to decide what crafts everyone would love. This can be a lot of FUN!
For our spring craft party, one of my nieces wanted to learn how to macrame so I got busy and learned the basics to teach them!
Craft Night Ideas For Adults
These are the crafts we did at our Santa's Workshop:
I chose these craft ideas because I knew they would make great gifts for my nieces to give as Christmas gifts!
At a spring craft night, we did these crafts: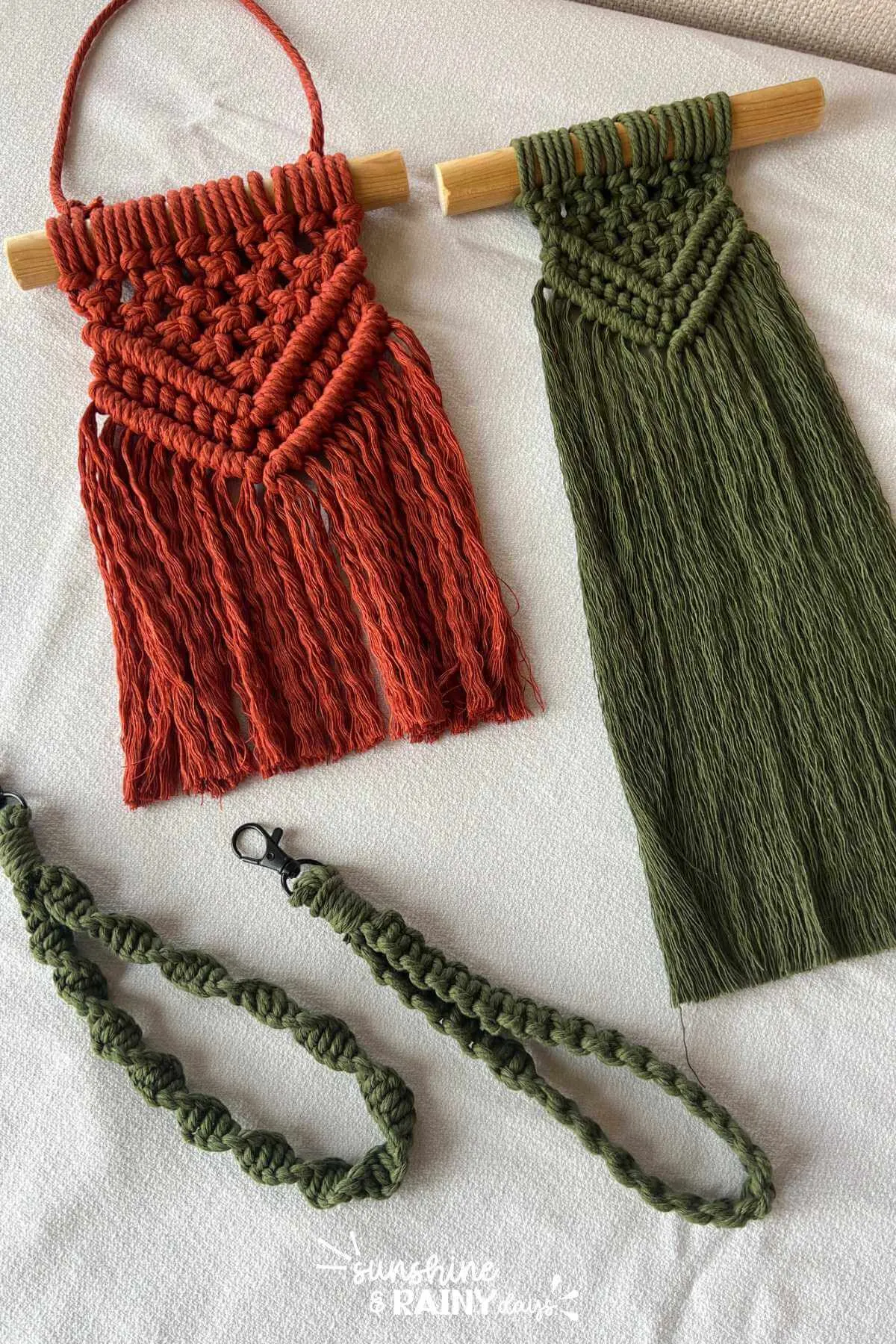 Craft Night Ideas For Kids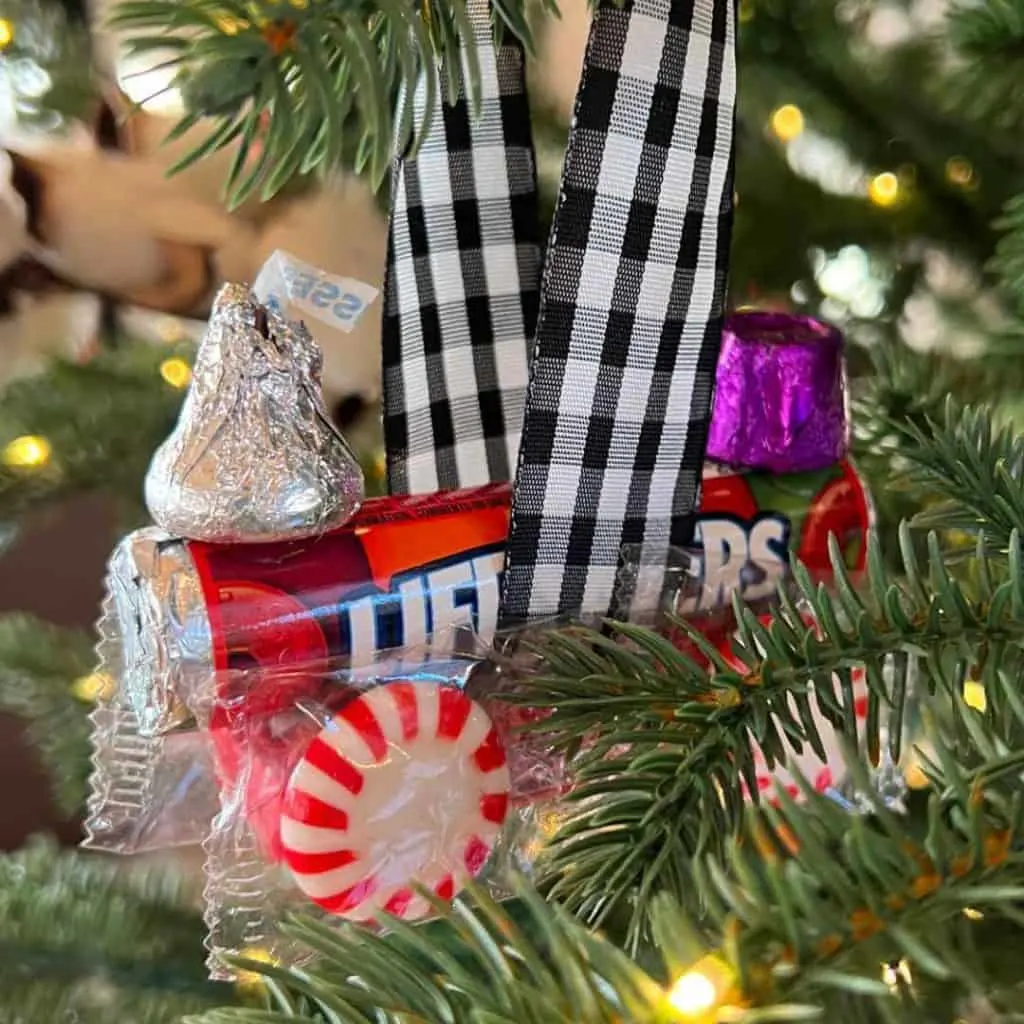 Christmas craft ideas for kids:
Felt Christmas Tree Ornaments
Cookie Decorating
Spring craft ideas for kids:
Step 2: Gather the supplies for your crafts.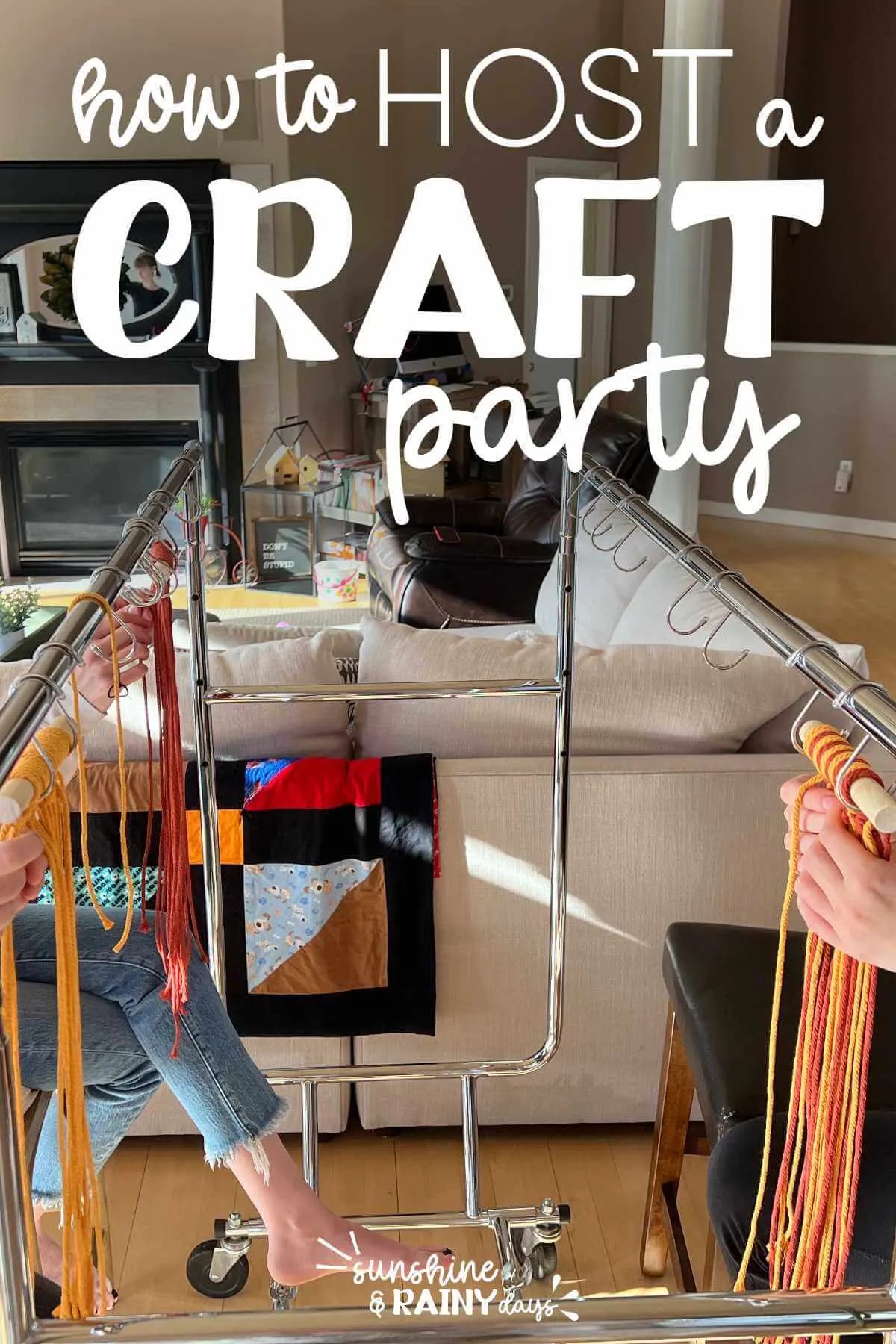 Make a list of your crafts and the supplies you will need to complete each craft.
Shop for your supplies in stores and online.
Keep your supplies in a designated spot and separate them by craft.
Step 3: Invite your friends and family.
Send a group text, create a Facebook invite, or call your friends and family with a personal invite. Let them know the crafts you plan to make to intrigue their interest.
Step 4: Prepare the craft materials.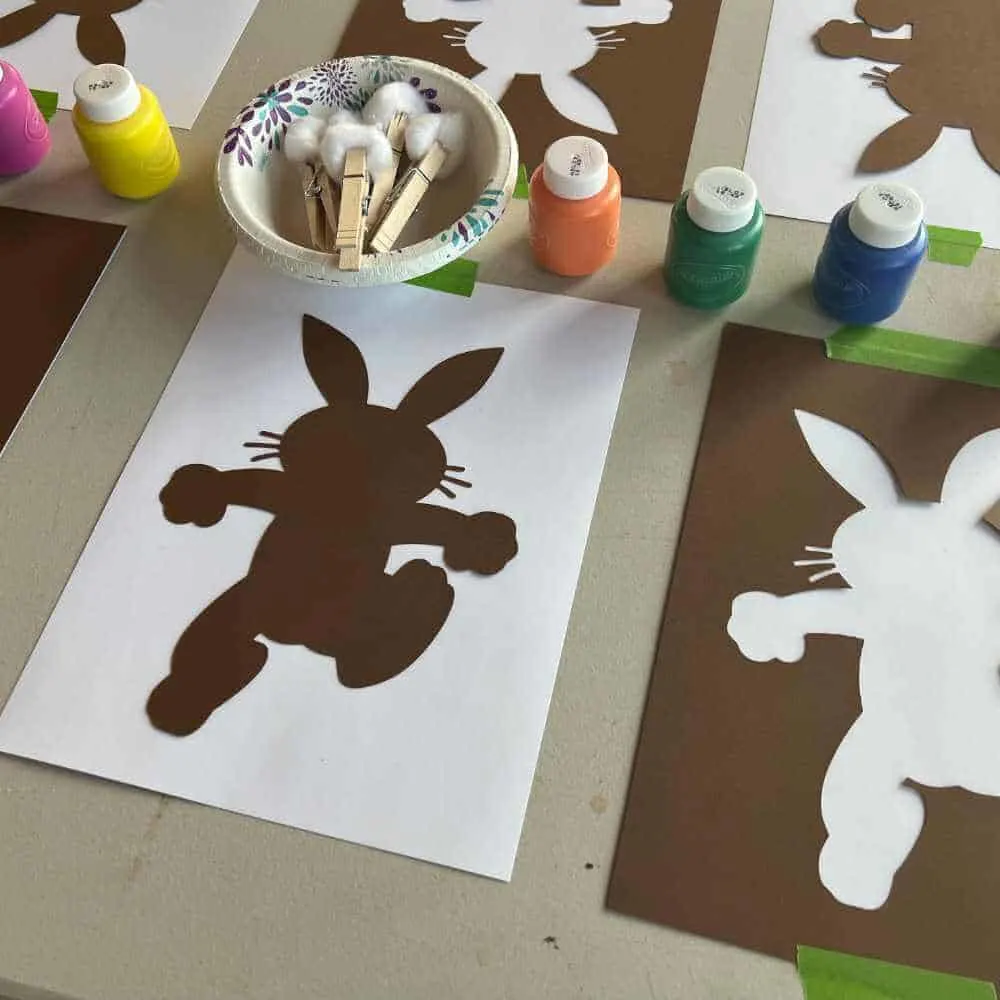 Go ahead and set up your craft stations and do the prep work so the crafts can be put together in an efficient way.
Here's what I did to prepare the crafts we did on our Santa's Workshop craft night:
Flax Seed Heating Bags – I pre-cut the material and had all the supplies, sewing machine, and iron ready to go.
Small Wood Signs With Vinyl Lettering – I cut, sanded, and painted the small sign boards and cut, weeded, and placed transfer paper on the vinyl sayings that would go on the boards.
Magic Reindeer Food – This table had jars, snack-size baggies, Magic Reindeer Food Tags, a bowl, a wooden spoon, a measuring cup, a tablespoon, and ingredients.
Candy Trains – I pre-cut ribbon to attach to the candy trains (in order to turn them into ornaments) and supplied all of the candy and glue dots needed to make the trains.
Felt Christmas Tree Ornaments – This was a super simple craft for the kids! I cut a tree shape out of green felt, punched a hole in the top, and threaded jute through the hole for hanging on the tree. The day of the party, I adhered glue dots to the felt trees for the little ones to attach pom poms to.
Cookie Decorating – I kind of cheated on this one and bought a cookie kit with everything we needed to decorate the cookies.
Be sure to create a sample of each craft to leave at each station so your family and friends will know what the craft looks like, finished.
Step 5: Figure out what kind of snacks and food you will provide.
Since you'll be busy helping everyone craft, it will be a good idea to prepare food that won't require your time, during the craft party, and can be eaten throughout the night.
Here are a few ideas:
Finger Foods
Soup In A CrockPot
Sandwich Making Ingredients
Panini Ingredients
Roll-Ups
Fruit
Veggies
Chips
Step 6: Decide if you want to have games on hand.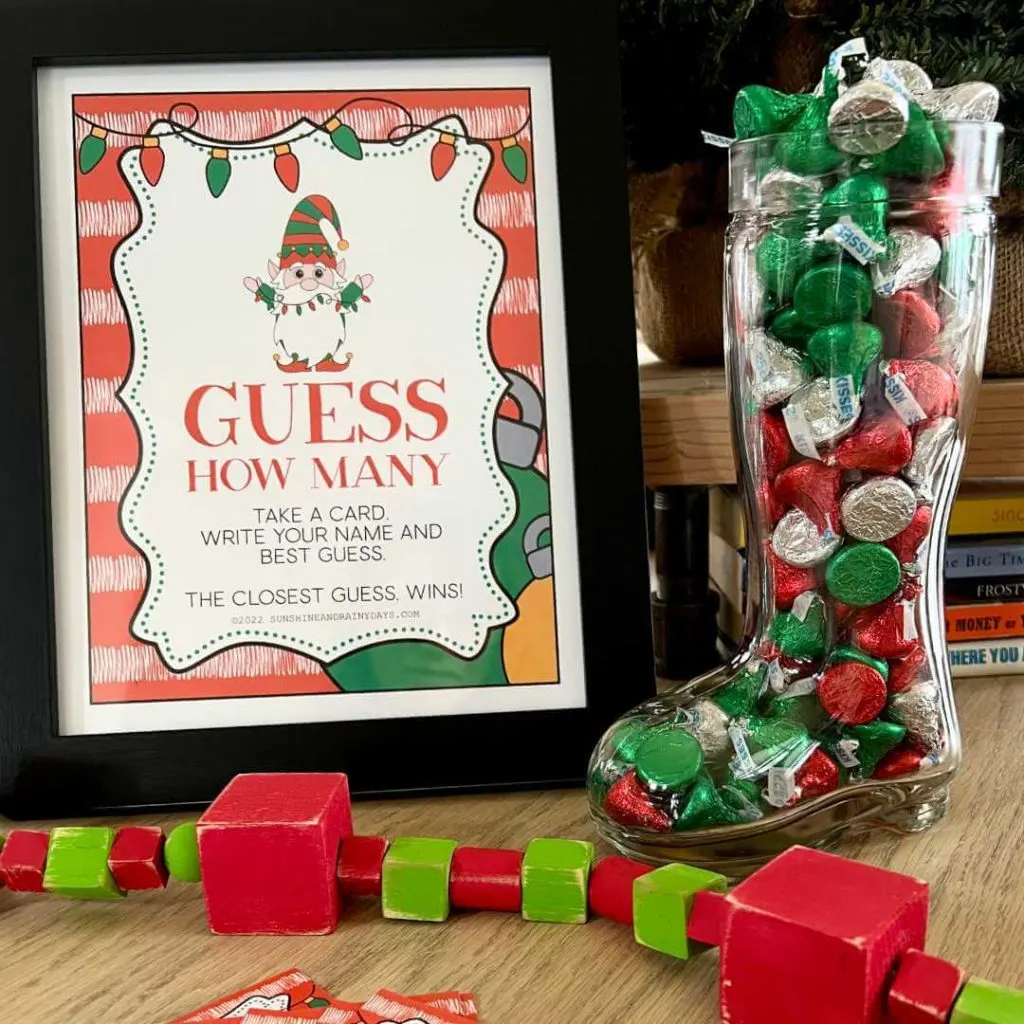 A quick game or two is always good to have on hand.
The Guess How Many Christmas Game was perfect as everyone could take a guess when they took a break from crafting.
I also had Who Said That – Christmas Edition on hand, just in case, and we did take time to play it!
For our spring craft day, we had an Easter Egg Hunt and a Guess How Many Peeps Game.
Step 7: Prepare food and put the final touches on crafts.
Since you've been preparing crafts, over time, the day of your craft night should be spent preparing food and putting the final touches on everything to make your craft night a success!
Step 8: Enjoy the night!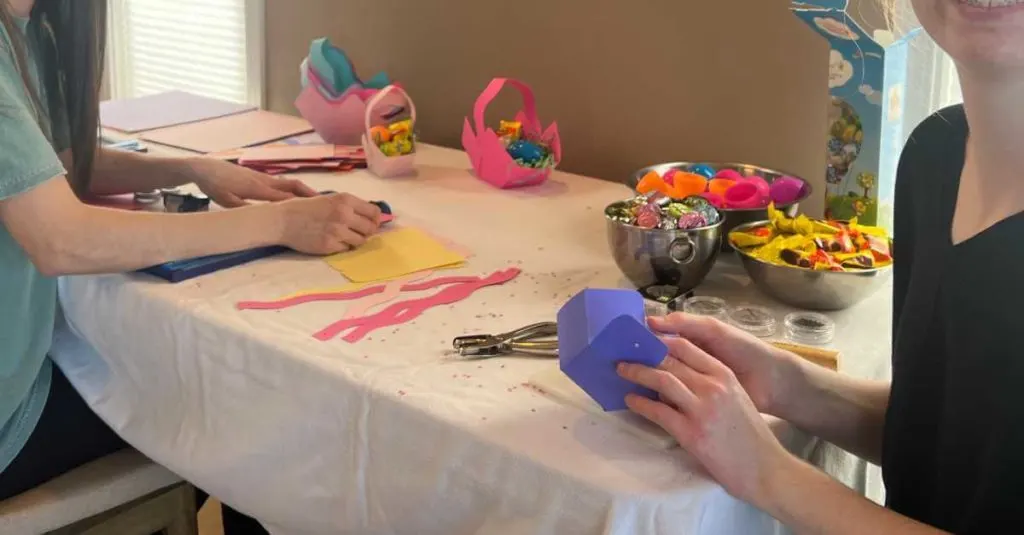 When you take time to do the prep work, you can enjoy the time with your family and friends!
Whether you choose to host a Santa's Workshop or a craft night, just for fun, the steps are the same!