This article provides ideas on a gift to leave for the new homeowner. Not just any new homeowner but gift ideas for the people who purchased YOUR home!
You did it! You worked hard to Sell Your House and it sold! You're ready to move on but want to leave your house in tip top shape because you love the house you've lived in and you want the new owners to love it too!
A clean, well kept home is the BEST gift for the new buyer! BUT, you want to make it extra special! You want to leave a gift for the buyer of your home.
But what?
Chances are you've never met the people who purchased your home and you don't know much about them. Do they have kids? Where are they from? How old? Do they like to garden? What do they do for a living?
The questions are endless and answers few and far between.
THAT makes a gift to leave for the new homeowner a super challenge. A challenge you are willing to take on, without a doubt.
Let's start with the gifts you should NOT leave for the new homeowner, shall we?
Gifts You Should NOT Leave For The People Who Purchased Your Home
This post contains affiliate links. When you purchase through an affiliate link, we receive a small commission at no additional cost to you. Privacy Policy & Disclosure
Flashlights, Lanterns, and Candles
Alternate light sources convey the idea that power is often lost.
Flashlights, lanterns, and candles say:
Welcome to your new home, you're gonna need these.
Even if you do lose power often, there's no need to announce it.
Toilet Plunger
While this may be a perfect gift for a new homeowner, it's the worst gift from the previous homeowner. The new homeowner will wonder if toilets are that much of a problem. Leave the toilet plunger to family and friends to purchase for the new homeowner!
Home Improvement Store Gift Cards
Gift cards to home improvement stores will leave the new buyer feeling like there's lots of work to do. This is their new home! They need to feel like it's perfect from the start!
Of course, every home buyer will have projects to tackle no matter how new or nice the home is. Don't leave them with the thought they need to swing the hammer, right away.
Cleaning Supplies
After all, you want to make sure these people clean the house you've loved for so long! NOPE! Cleaning supplies say:
Sorry, no time to clean. Clean it yourself!
Decor
You know as well as I do, every person has their own design preferences. Leave a beautiful sign you made with your very own hands, with a quote that inspires you, and it may very well end up in the next community garage sale.
I don't care how much you adore that Pink Cuckoo Clock or how expensive it is. Don't buy it!
Right?
I'm certain there's more gifts you should never leave for your home buyer but we'll leave this right here and move on.
Gift Ideas For The People Who Purchased Your Home
You more than likely don't know if your home buyers have owned a home before or are moving in from a rental. They may have special diets or are sensitive to the stuff you think smells so good. You also don't know if they like wine or attend the local AA meeting every week.
The goal here is to play it safe! There's no need to purchase anything significant. Just a little something to let your buyer know you care!
Welcome To Your New Home Sign And Letter
Start with a Welcome To Your New Home Sign with a nice Welcome Letter next to it! These are simple, inexpensive things that make a BIG impact!
Gift Card To A Nearby Restaurant
After a full day of moving, your home buyer will be pleased to grab a bite to eat at a nearby eating establishment. Keep it generic. A restaurant anyone could find something to eat at.
Target Gift Card
It may be wrong to purchase that Pink Cuckoo Clock but a gift card where your home buyer could purchase items, to decorate the house, themselves, is a win!
Cozy Blanket
Do you ever have enough blankets? I don't know about you but every blanket I buy seems to end up in my daughter's room, claimed forever!
Your home buyer will appreciate a new cozy blanket. Who knows? It may be the only one they have for the night.
Specialty Coffee
Leave a bag of your favorite blend on the counter! The first morning, in their new house, they can enjoy a good cup of brew before tackling more boxes!
Dish Towels and Dish Soap
A few (clean) dish towels and dish soap will start your home buyer off on the right foot!
Hand Soap and Hand Towel
Okay. This is dangerously close to smelly stuff and decor so be careful with your choice. A neutral hand towel and Mrs. Meyer's Hand Soap in the guest bath will fit the bill.
And for goodness sake! Leave toilet paper in the bathrooms!
Plant
A little green goes a long way to make a house feel like home! Leave a plant on the counter along with a Welcome Home Letter and you've done more than most!
Puzzle
There's nothing like a puzzle to draw people in and have a little down time. It's something a family, a couple, or a single person could enjoy.
A puzzle says HOME!
No Soliciting Sign
Yep. This one could be dangerous too. Announcing people knock constantly and all but it sure would be nice to have a sign to keep it from happening.
Seriously!
When we first moved in we were bombarded with knocks on the door from security companies, lawn care, pest control, you name it, we had it.
Give your home buyer a little peace with a No Soliciting Sign!
House Lantern
This is the one piece of decor I think would fly! A House Lantern would look super cute on the counter with a few things inside (like a hand towel and hand soap).
Leave the Homeowner's Guide, on the counter, for the new homeowner so they will have access to more information about their home and neighborhood!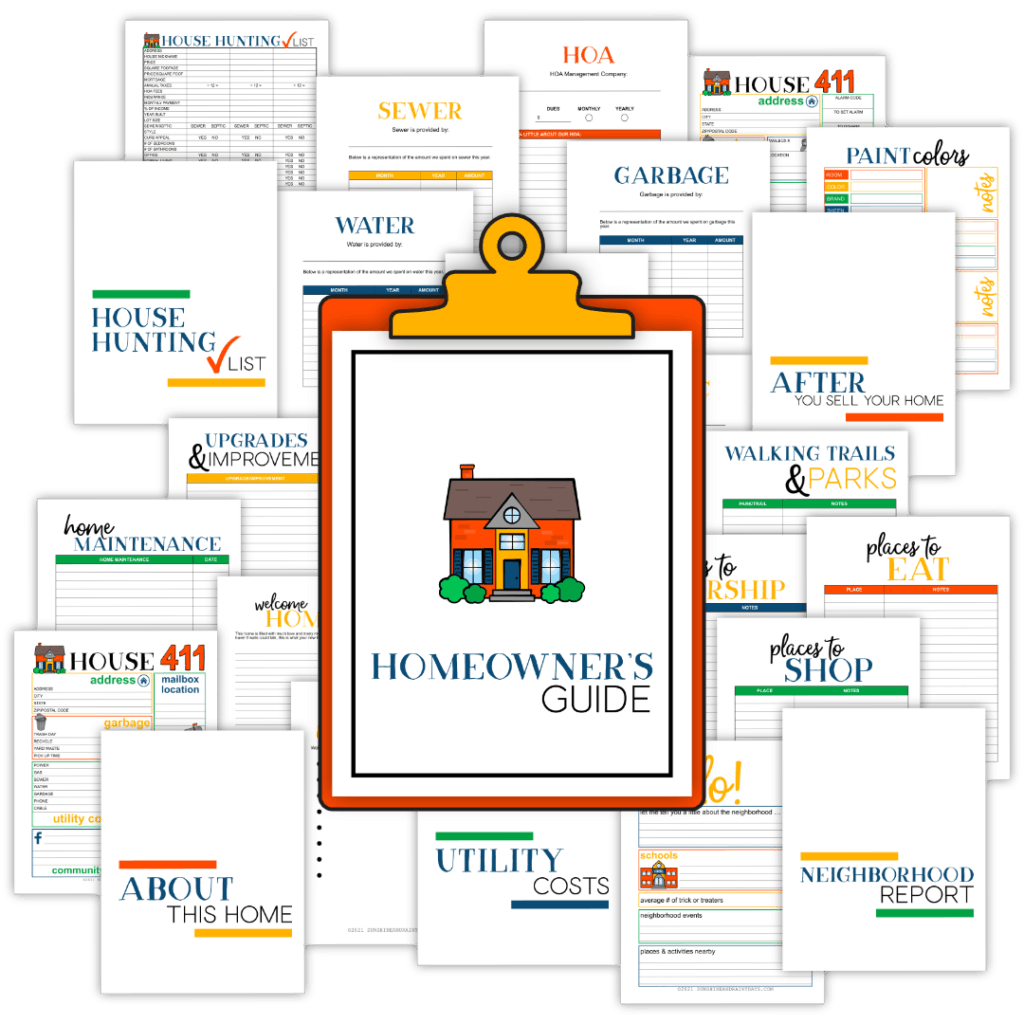 The Organized Manual System gives you an excellent way to gift manuals to the new owner of your home, instead of leaving them piled, in a drawer.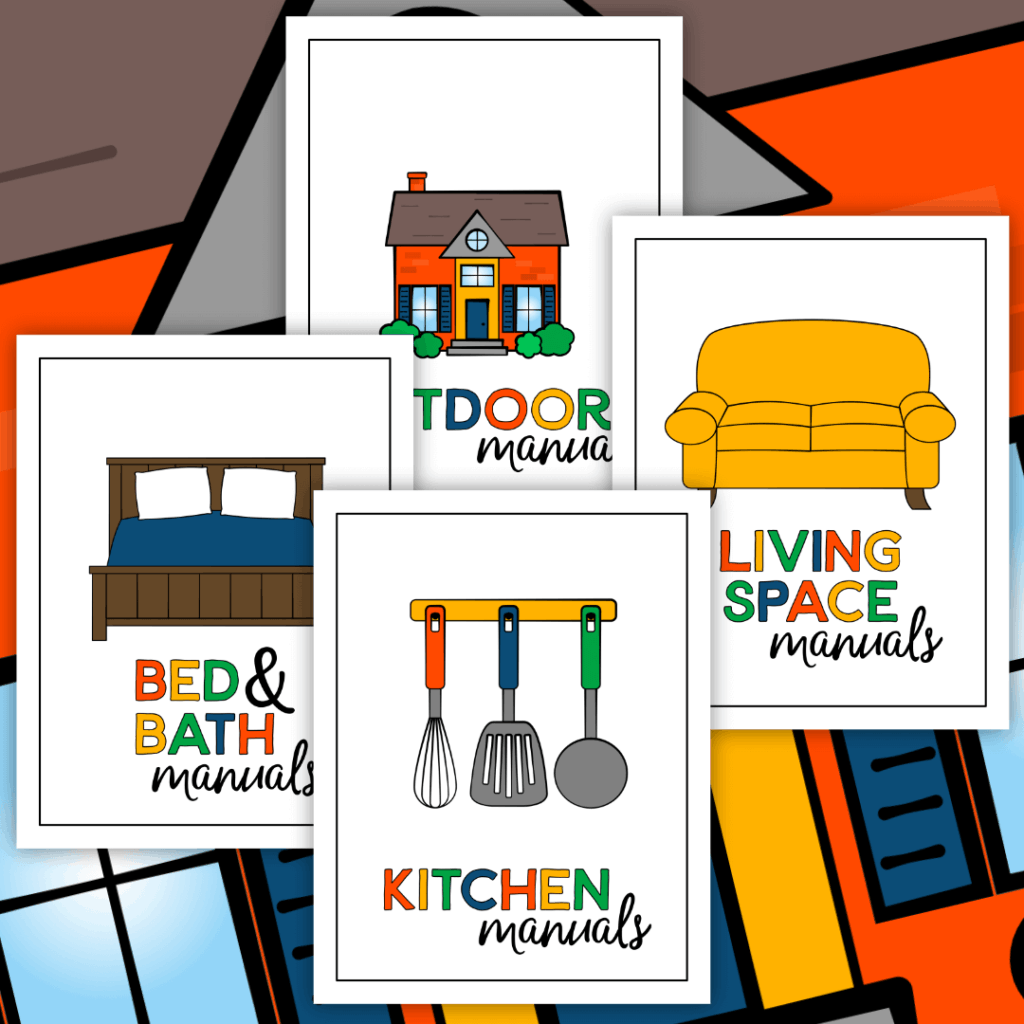 These people have purchased your home. The home you have loved and put a lot of hard work into. The home you have raised a family in or purchased as a starter home. You want the buyer to love it too!
Give your buyer a great start and the warm fuzzies with a gift that lets them know you care about them and the house! You'll be glad you did!
More Home Seller Resources
Find the Homeowner's Guide and the Organized Manual System included in the Home Seller's Resource, below!
More Gift Ideas