When we moved into our new (to us) house, we felt like we were staying in the Smith's house (the people we purchased it from). It was like we were in a VRBO (Vacation Rental By Owner) but with all our stuff. It didn't feel like it was ours. It didn't feel like HOME. We had to figure out How To Make A New House Feel Like Home.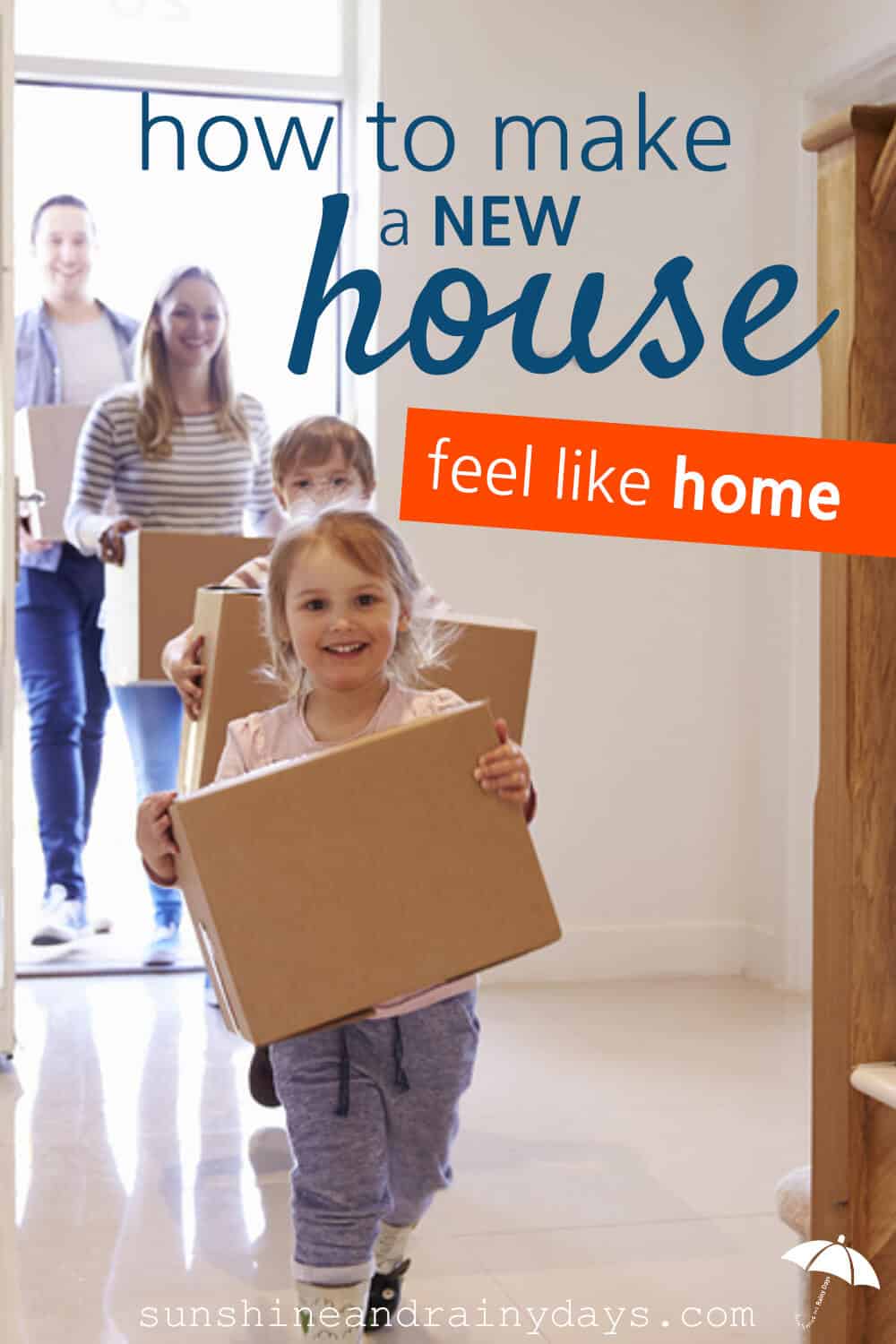 How To Make A New House Feel Like Home
Give It Time
Ugh! You didn't want to hear that, did you? I don't think any of us like that answer.
We want our house to feel like home now!
How long will we feel like we're living in the Smith's home?
It didn't take long for us to feel like our house was our home. We moved in late May and by Christmas we definitely felt at home, if not before.
Invest Sweat Equity
A dog pees to mark his territory.
It's not quite that easy for us but a little sweat equity goes a long way.
That was a terrible analogy, wasn't it?
If you scrub every inch of a room, it becomes a little more you.
What about yard work? We spent a lot of time in our yard the first few months. We probably took 10 truckloads of overgrowth to our local dump. (Don't worry, they recycle yard waste!) We replaced overgrown bushes and landscaped the front yard ourselves. That yard is ours!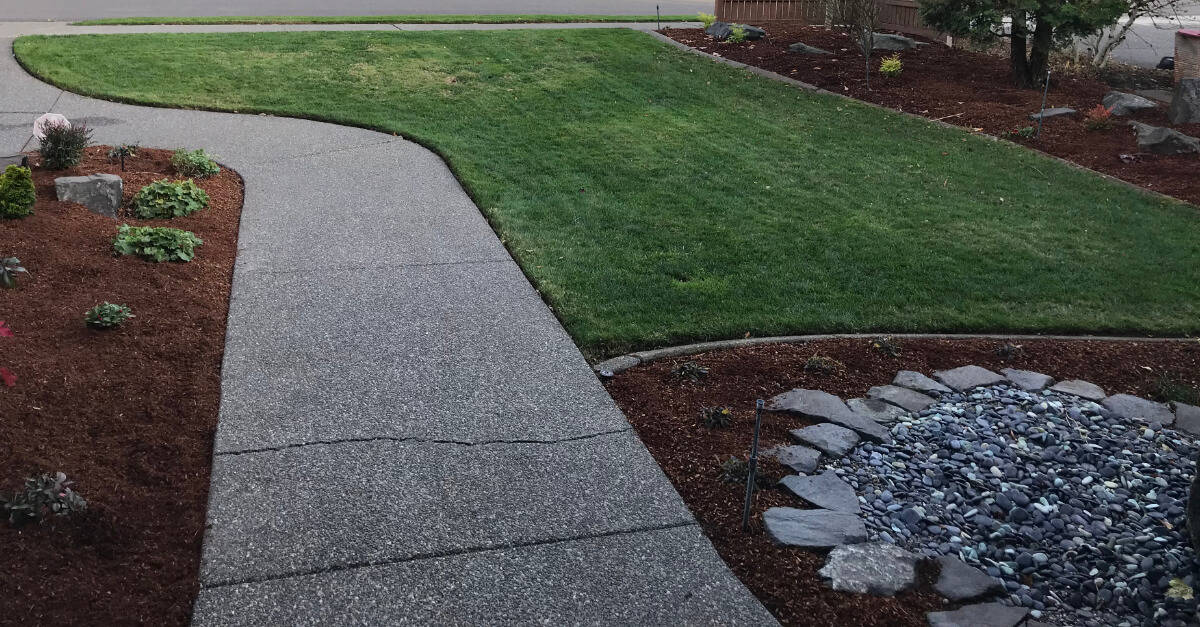 Entertain
It's hard to invite friends to your home when you don't feel like it reflects you.
Your new home to do lists are a mile long and you can't fathom the idea of inviting guests to a home where furniture is sparse and projects abound.
The thing is, your friends don't care! And if they do, do you care? Are they truly friends?
Fill your new home with voices, laughter, and kids running all over the place.
Laugh (A Lot)
Yep! There's nothing like laughter to put you at ease.
Watch a comedy, act silly, or laugh at your teenager's latest puns.
When you feel at ease, you will feel right at home!
Crank Up The Music
Music sets your soul on fire!
Crank it up, belt out your favorite tunes, and embrace the magical power of music.
Enjoy Family Dinners
Sit together as a family at the dinner table.
Put away the phones, reminisce about your day, and be in the present moment.
A home is where your family gathers!
Organize It All
Put systems in place to organize the flow of your home.
You don't need fancy closet systems (although they are awesome) to get organized. Think outside the box and be creative with what you have!
Boxes have been our go to temporary solution!
When you have systems in place you will no longer feel like you're on vacation and have to constantly look for stuff.
Your energy won't be exhausted on mundane daily activities.
You will feel at home (even with the boxes)!
There's really no excuse to not be organized!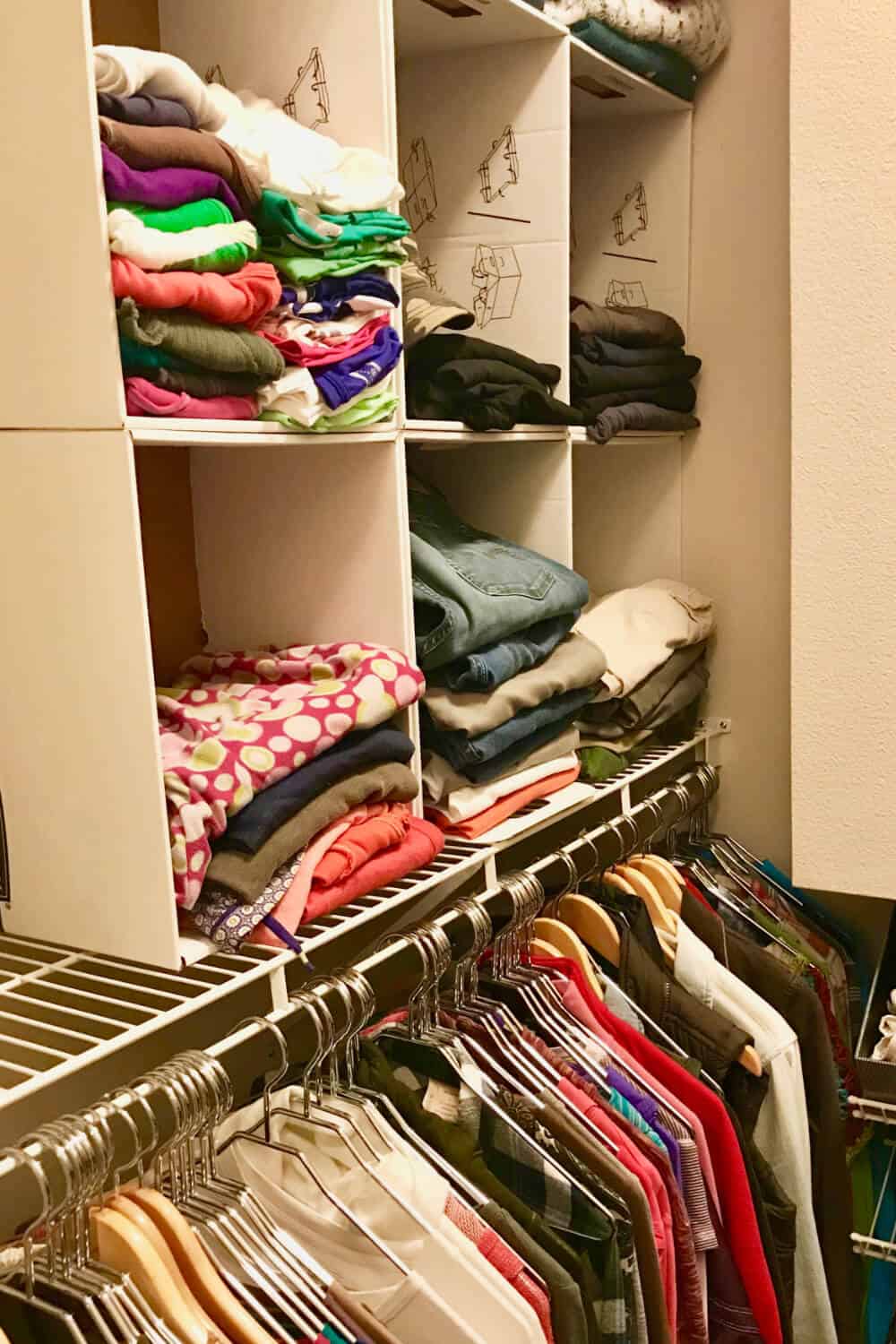 Decorate
Just one room!
You need a quick win. Something you can do fast and inexpensively.
We settled on the Guest Bathroom. The smallest room of the house! We chose the Guest Bathroom simply because we knew it would be a Quick Win!
Find decorations you LOVE – The guest bathroom doesn't take much. A few hand towels, something for the walls, and a place to store things. It's the joy of a guest bathroom!
Paint the room – There's something about paint that makes a room feel fresh and new.
I have to admit, our guest bathroom didn't NEED paint. It was a beautiful color and the paint was in fairly good shape. It didn't matter because the bathroom was about to be ours and, to be ours, it needed a fresh coat of paint!
Pull It all together – It just felt good to hang a few things on the wall and place brand new hand towels in the guest bath. Weird, right?
It sounds weird but it's how you make a house feel like home!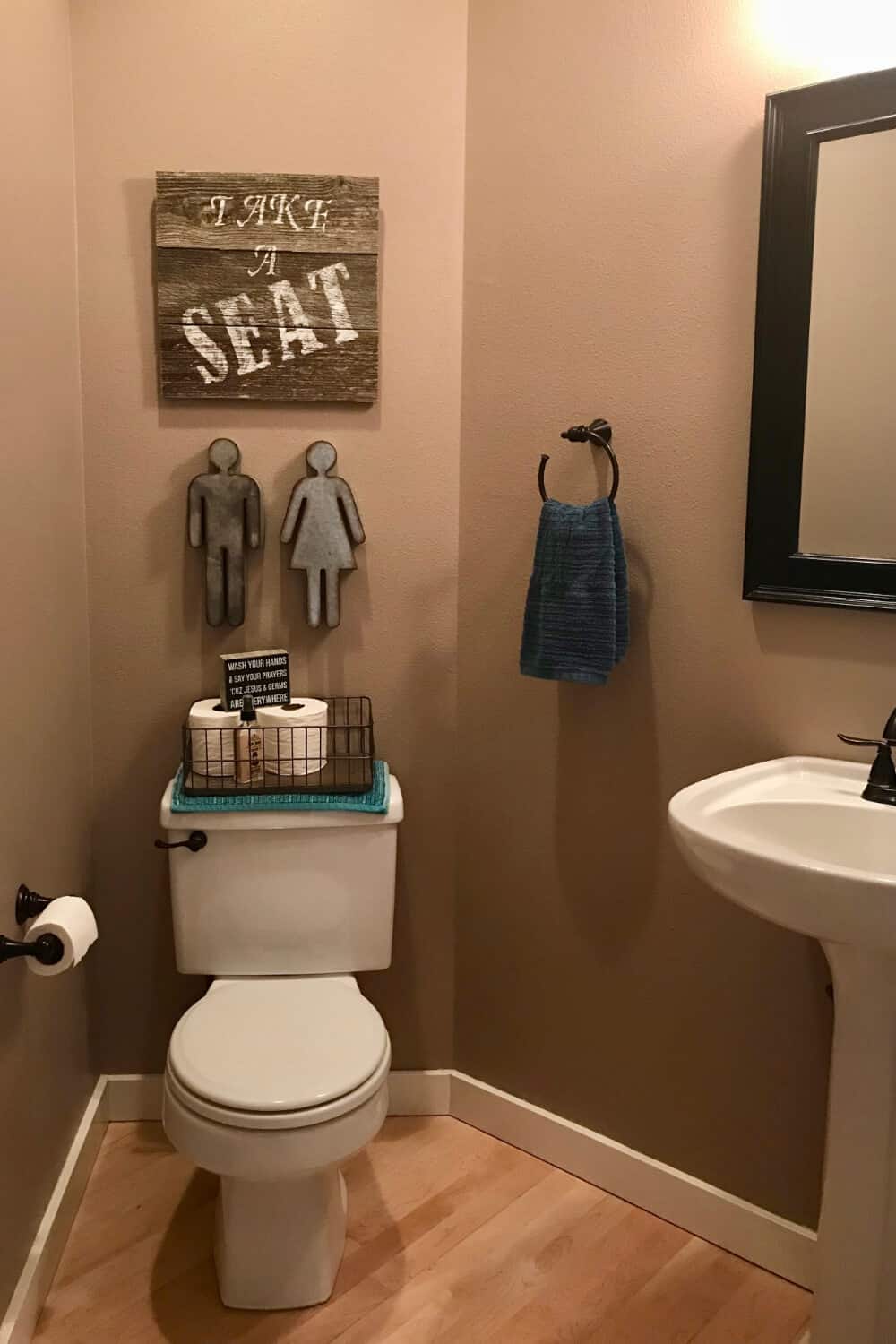 THAT'S how to make a new house feel like home!
With time, sweat equity, friends, family, music, organization, and a little decor, our house has become our home! The resting place, a place to quiet the soul, the place that meets our every day needs, and Yes! The place that requires work, sweat equity, and money to be spent.
It's an ongoing process and we must take time to enjoy the trip!
You, too, will soon forget your house doesn't feel like home!
Our New Home Picks
This post contains affiliate links. When you purchase through an affiliate link, we receive a small commission at no additional cost to you. Disclosure.
Wash Your Hands And Say Your Prayers 'cuz Jesus & Germs Are Everywhere
Mr. Doo Toilet Bowl Freshener
Boy Galvanized Metal Restroom Sign
Girl Galvanized Metal Restroom Sign