Are you a Black Friday Shopper?
Bring organization and clarity to your shopping excursion with our Black Friday Shopping List Printable!
It's our tradition to purchase the newspaper Thanksgiving morning and peruse the sales. I know, I know. Black Friday Sneak Peeks are everywhere. That's not my jam. There's nothing like going through the Thanksgiving newspaper on Thanksgiving Day!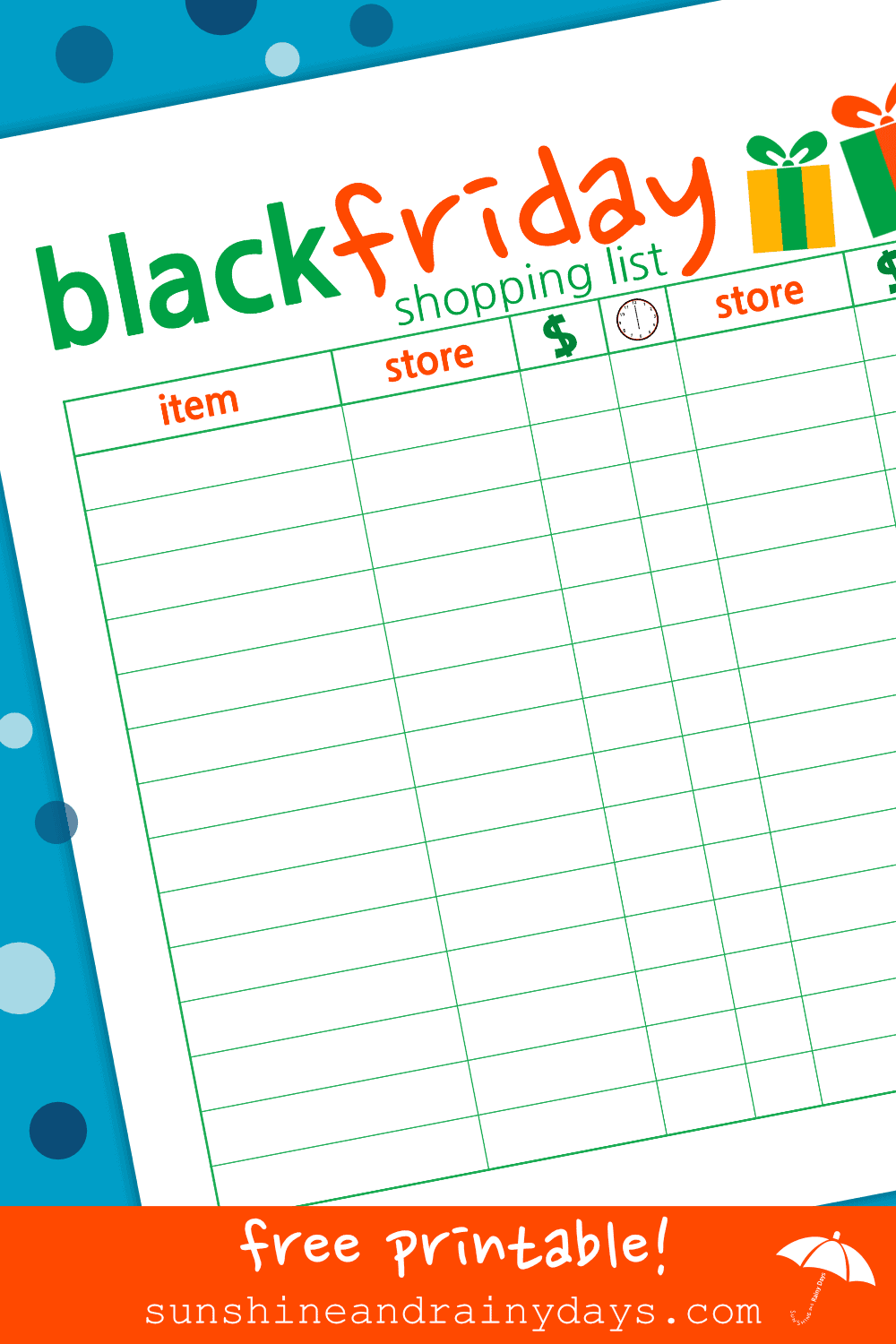 Black Friday Shopping List Printable
This post contains affiliate links for your convenience. When you purchase through an affiliate link, we receive a small commission at no additional cost to you. Disclosure.
How To Use Our Black Friday Shopping List Printable
Click the picture below and print your own Black Friday Shopping List on Card Stock for durability.
Peruse the Thanksgiving Newspaper.
Determine which items are worth going for and write them in the ITEM column.
Write the store the item is on sale at.
Record the price at that store.
Note the time your item goes on sale.
Repeat steps 4, 5, & 6 when you see the same item at another store.
SHOP with your list in hand!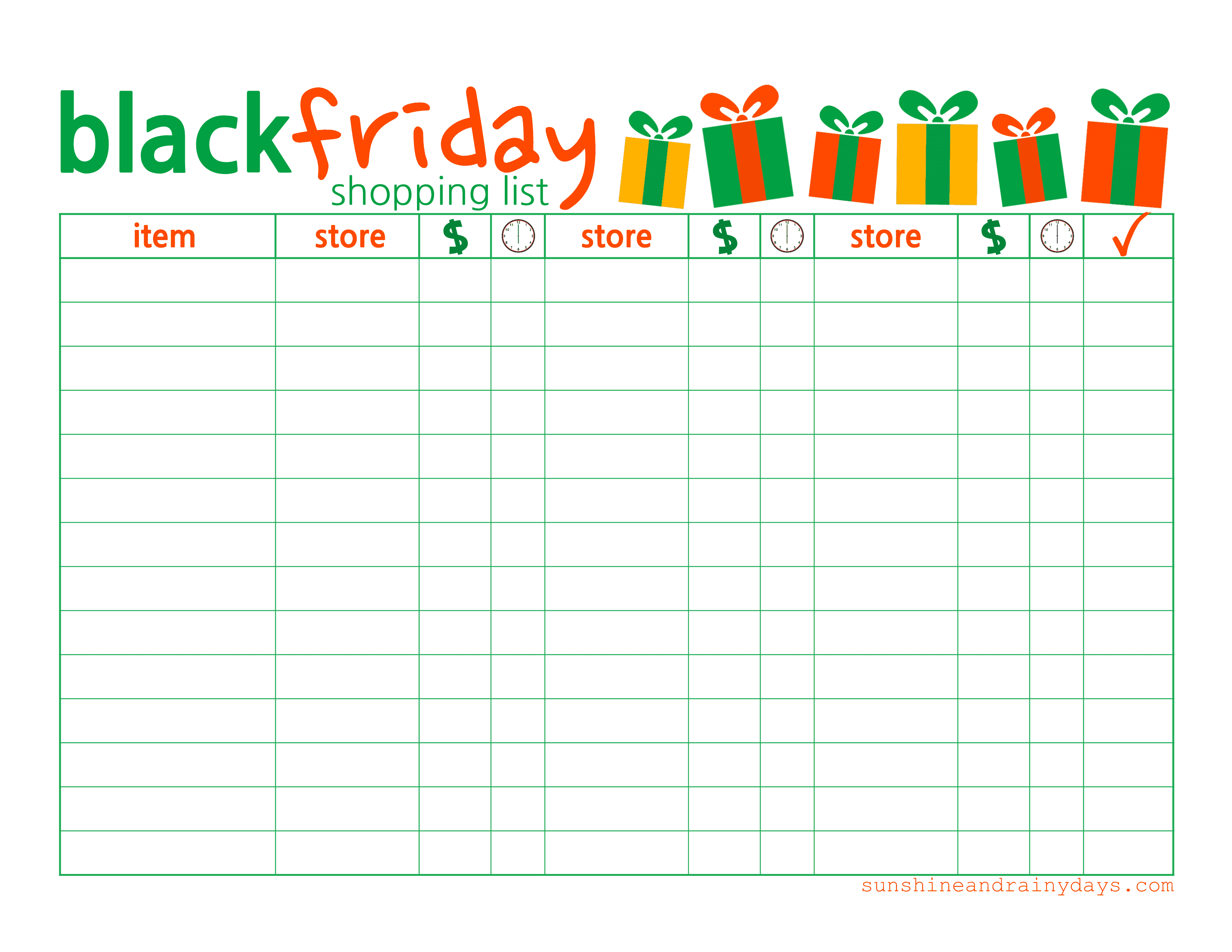 More than likely, you will shop online too. Remember to use EBATES to earn cash back. It REALLY works!
Whether you check out the Sneak Peeks or peruse the newspaper Thanksgiving Day, our Black Friday Shopping List is certain to to help you along the way!
Happy Shopping!
More Christmas Printables
Christmas Want, Need, Wear, Read Gift And Wish List
Christmas Snowball – A Creative Way To Give Money
Gift Ideas
JOIN OUR MAILING LIST!
Subscribe (free!) to gain access to my Resource Library full of FUN Printables! Once subscribed, you will receive weekly emails with Printables, DIY Projects, and FUN for your Everyday Life!
By subscribing, you are agreeing to our Privacy Policy.