Make life easier and track your symptoms with the Symptom Tracker Printable. Then, when you have a doctor's appointment, you'll have the information you need, in fine print!
Unfortunately, I was sick for an entire month. It started with a sore throat and headache and then moved to a low grade temperature and shortness of breath, fatigue, and just plain ol' miserableness. At times, I was nauseous and couldn't eat. Sleep was nowhere to be found. I lost 10 pounds. The crud lingered and lingered and then, lingered some more.
I was sick at a time when doctors didn't want you to come to their clinic with syptoms, for fear you might infect them and others in their space, so … I made an online appointment.
My memory served me well and I was able to convey my symptoms to my doctor but oh, how I wished I had written down my symptoms, day by day, so I wouldn't have to think so hard.
Now that I am on the backside of days on end exhaustion, I've gathered myself enough to create a Symptom Tracker for YOU so you can properly record your symptoms and convey them to your doctor, in person or online.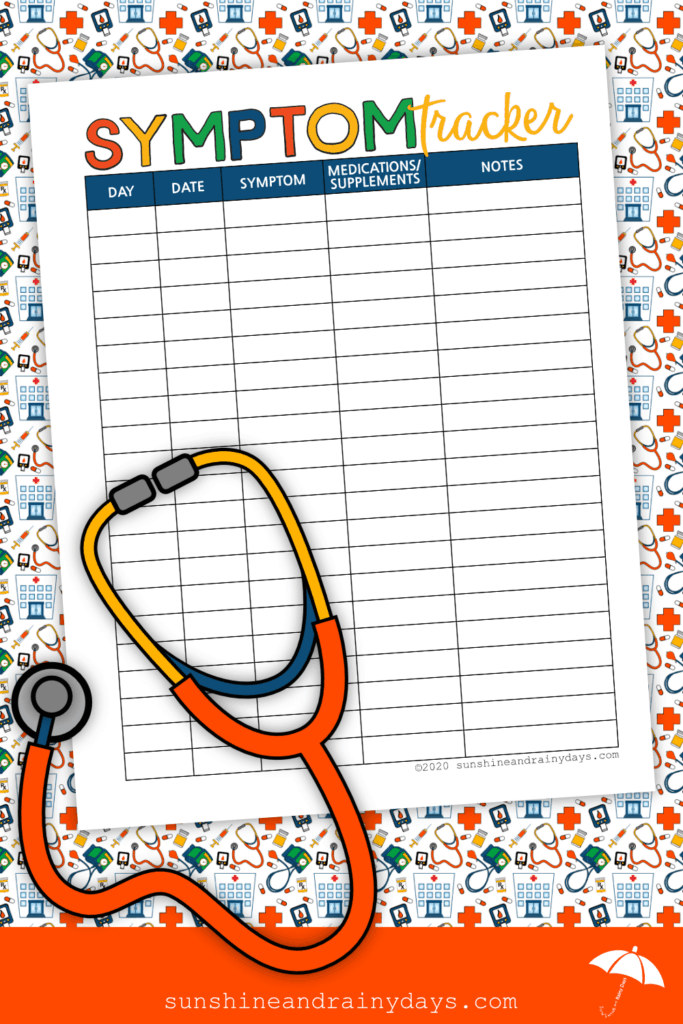 How To Use The Symptom Tracker Printable
Print The Symptom Tracker – Found Below

Leave the Symptom Tracker and pen where you will see it and use it.

Record Your Symptoms As They Occur

Note the date, day, your symptoms, any kind of medication or supplement you took, and notes that would be good to recall.

Use Your Symptom Tracker If You Need To Talk To Your Doctor

The Symptom Tracker is a great resource for you and your doctor to help diagnose what you are going through.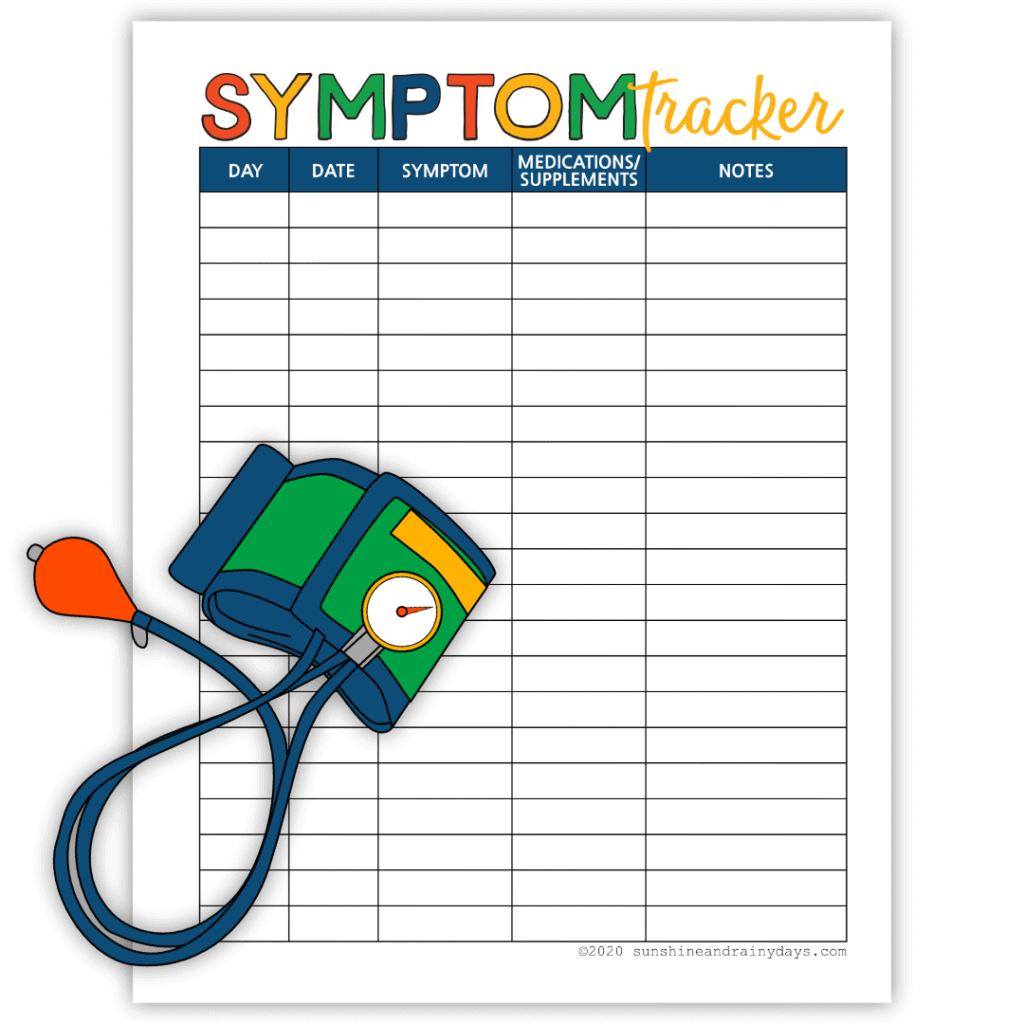 From my online appointment with my doctor, he 'suspected' I had COVID-19 and probably something else, to go along with it. At that time, they were only testing healthcare workers and I was unable to test so … I will likely never know if, indeed, that was the case.
I am SO happy that I am feeling well enough to function and can't wait until I'm 100%!
Health is incredibly important. Without it, not much matters.
Take care of yourself, friends!