Are you faced with thyroid issues and depending on your doctor to keep track of your lab work? It's time to take the butterfly by its wings and discover right where you stand with THIS awesome Thyroid Trends Tracker!
After being diagnosed with Hashimoto's, lab work became the norm. Every time I had lab work done, I would flip through old labs to see how I had progressed. Unfortunately, my system was cumbersome and lacked organization. I needed to see, at a glance, where I started and the up and downs, along the way.
That's when I created my very own Thyroid Trends Chart. It wasn't as pretty as this one. As a matter of fact, it wasn't pretty at all but it got the job done.
Eventually, I started creating Medical Binder Printables to share with you, our readers, and now have quite the collection!
Welcome Thyroid Trends!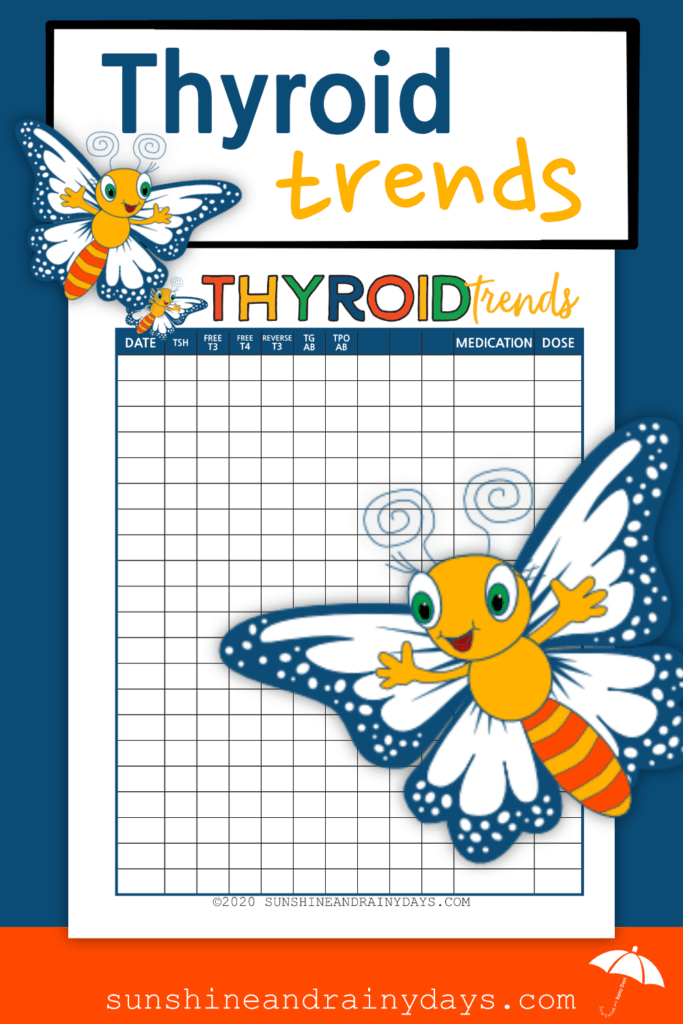 The Thyroid Trends Tracker is designed to provide you with your thyroid lab results, at a glance. No more digging through old lab results and attempting to get them in date order.
Benefits of Using the Thyroid Trends Tracker
Lets you see your thyroid lab results in one spot!
Helps you track when lab work was done.
Lists most labs done when tracking your thyroid, although not all will be done every time.
Provides a spot to list the thyroid medication you are on.
Provides a place to list your thyroid medication dose.
Fits nicely in your Medical Binder!
Oh, this is good! Take it from someone who's in the trenches with you.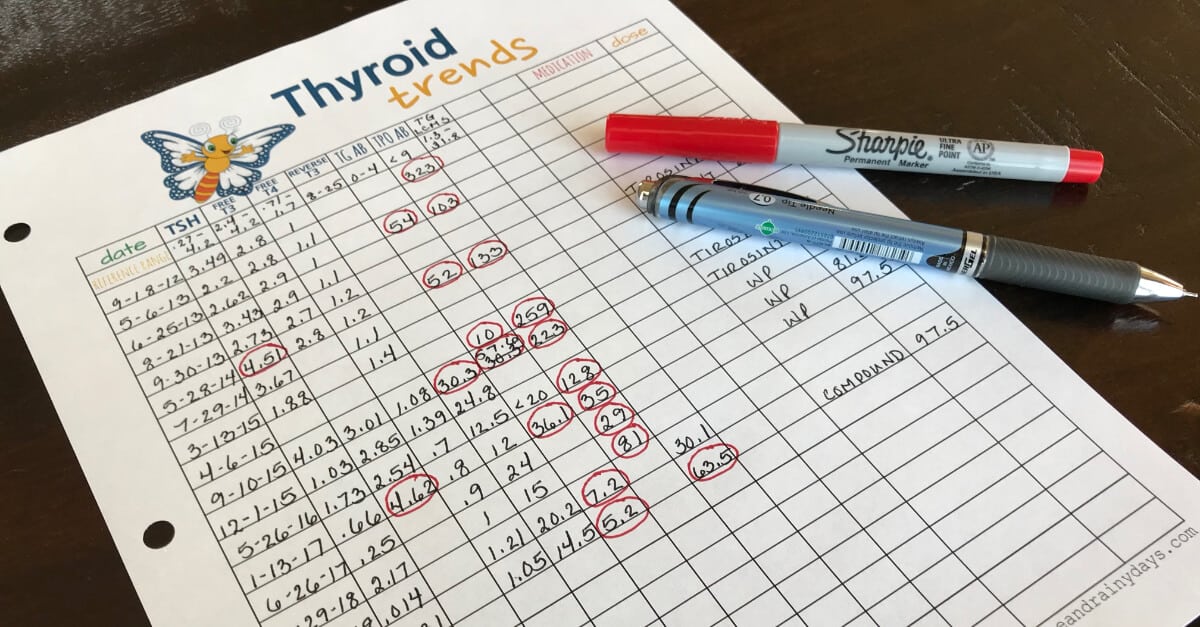 How to Use the Thyroid Trends Tracker
List the reference ranges from your lab work.
Each time you receive lab work, write in the results and the medication and dosage you are on.
Use a different color for or circle labs that are out of reference range.
Take this Thyroid Trends Tracker with you to every appointment.
Pay attention to the results!
What a super easy way to track where you've been, where you're at, and where you plan to go!
Get Your Thyroid Trends Tracker Here
More Medical Binder Printables