Sometimes weeks fly by and you feel overwhelmed with stuff. I had a few weeks like that and then found an inspirational sign my sister had put in our garage sale. It read, You've Totally Got This. Sometimes a few simple words are enough to inspire you to keep going.
My husband had surgery on his knee and, since routine is important to him, he wanted to get back to work right away (even though his knee was twice the size it should be). Because he wasn't able to lift his right leg, I became his chauffeur for about a week. I really didn't mind at all but it did add to my already busy schedule. On top of that, I was doing all of the things around the house that he normally does. The little things add up!
It also so happened that our neighborhood garage sale took place a week and a half after my husband's surgery and I was committed to hosting a garage sale with friends and family. Then, probably against my better judgment, I offered to host a family gathering the day after our garage sale.
To say I was overwhelmed is an understatement but I was VERY thankful that our two adult kids were around to help with the garage sale, mow the lawn, grocery shop, and just be available as needed!
Needless to say, when I saw the words on that sign in the garage sale, I read them to myself and knew I could totally do this!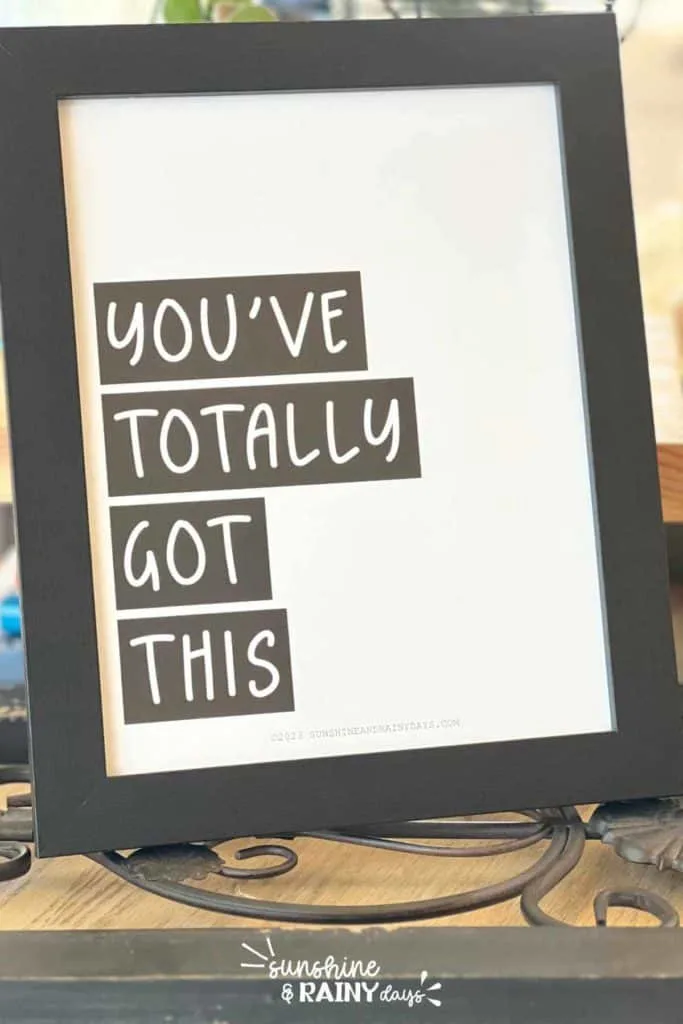 No matter what your overwhelm looks like, I want to encourage you and let you know that you've totally got this!
This post contains affiliate links. When you purchase through an affiliate link, we receive a small commission at no additional cost to you. Disclosure.
Print this sign. Frame it, if you want to. Hang it where you'll see it often and let it be an encouragement to you to get through those hard days or inspire you to do that difficult thing!
Get Your Inspirational Sign Here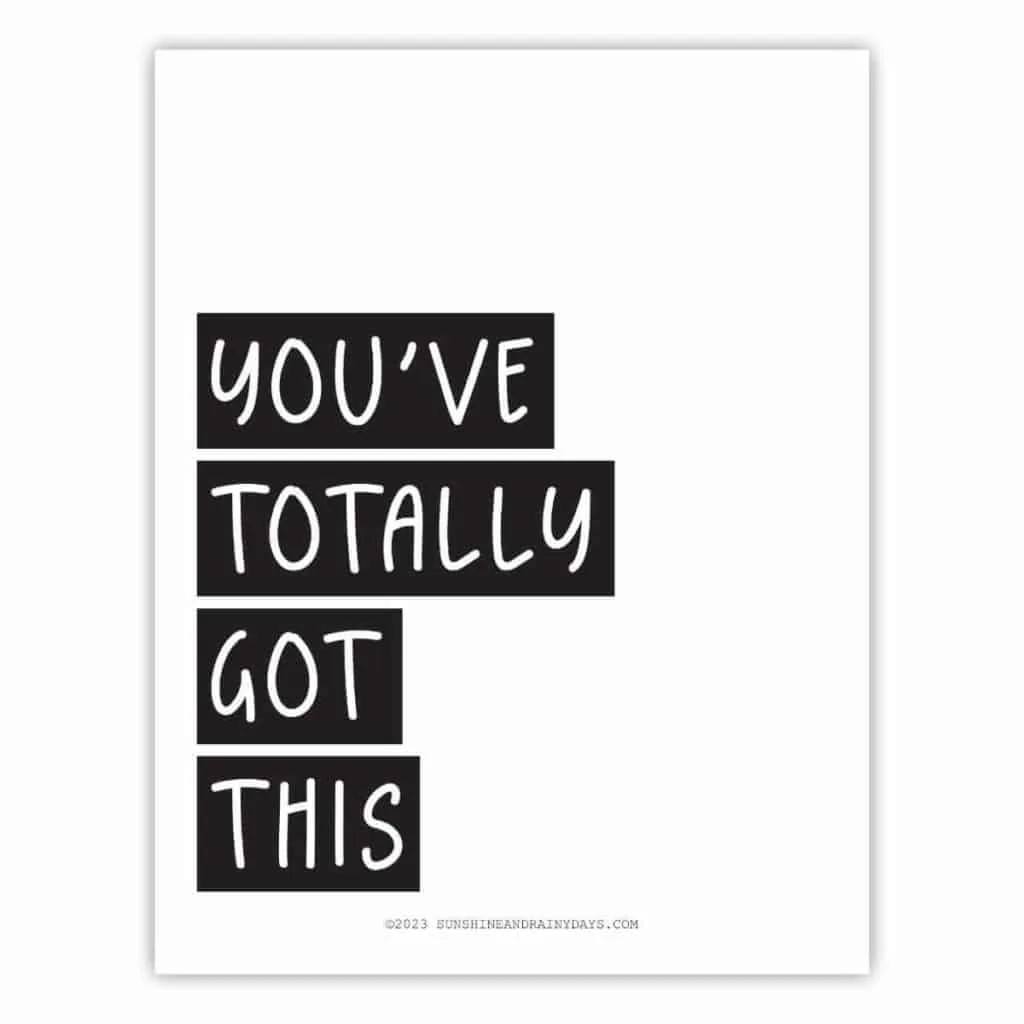 Download your inspirational sign here!
More Inspirational Ideas